MANUFACTURING
By Deborah Belgum | April 12, 2018
Levi Strauss & Co., that venerable denim brand founded in San Francisco in 1853, has been on a revenue roll recently as it diversifies its products and targets the international market for growth.
Finance One opened its first international branch last fall in Shanghai after a five-year process to secure new business partners in China and ensure that the Los Angeles–based factor has done its due diligence regarding international laws and regulations for overseas trade and financing.
Financial gurus and pundits agree that 2016 will probably be an economic twin of 2015. There will be slow but steady growth and unemployment will remain low.
CIT Group Inc., a provider of commercial lending and leasing services, announced that Marc Heller will be the new president of CIT Commercial Services, a major factor in the apparel industry.
Iconix Brand Group, which owns a number of labels started in California, announced on Dec. 28 it received a formal order of investigation from the Securities and Exchange Commission.
As 2015 draws to a close, the editors of California Apparel News take a look at several key economic indicators to assess how California's fashion industry navigated the slowly recovering economy over the past year.
The largest clothing factory in the United States had a mountain of debt that pushed it into bankruptcy court in October, filing for Chapter 11 protection.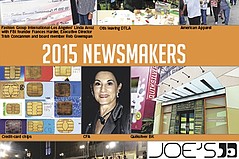 The people and events that made the news in 2015.
It was a topsy-turvy year for Joe's Jeans, the Los Angeles premium-jeans maker launched in 2001 by designer Joe Dahan.
The long-awaited moment may be here. The U.S. government is expected to boost federal interest rates this month.
Classic styles with a touch of fashion have been the mainstay of J.McLaughlin, a small specialty-store chain founded in New York by two brothers in 1977.
Oaktree Capital Management, the Los Angeles–based investment firm, is ramping up its effort to buy Quiksilver Inc. out of bankruptcy.
Nearly 200 apparel-industry executives turned out to discuss brand-building strategies that ranged from social-media practices and licensing opportunities to gauging when to seek outside investment.
Ron Garber, who most recently was the executive vice president and regional manager of First Capital Co., has been named an exclusive consultant with the Los Angeles office of Merchant Factors Corp.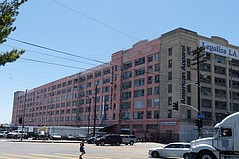 Financial woes throw American Apparel into bankruptcy court.