FINANCE
By Deborah Belgum | January 26, 2017
As American Apparel is shuttering its downtown Los Angeles clothing factory and laying off thousands of workers, hedge-fund investor Standard General is suing the various lenders that bailed the garment company out of bankruptcy for the first time last year.
Since the beginning of 2015, Mike McGinley's European retail partners have been telling him that they cannot afford his West Hollywood, Calif.–based LASC line of men's activewear and swimwear—after years of selling LASC at their shops.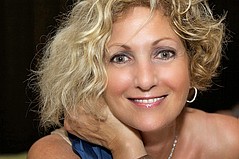 Since announcing plans to retire, Steinberg has been asked to consult for the industry, which she said she is considering, but she's keeping her options open for now.
California Apparel News recently spoke with some finance-industry executives to find out how their companies approach financing new businesses and how selling to e-tailers differs from selling to a bricks-and-mortar retailer.
Wells Fargo opened a new commercial banking office in New York to better serve the city's $98 billion apparel industry.
Los Angeles–based financial-services company B. Riley Financial Inc. named Steven H. Reiner to the newly created position of chief business development officer, asset dispositions, for the company's Great American Group LLC subsidiary.
Just about everyone agrees that 2015 is shaping up to be a good year for the U.S. economy.
The pressure keeps mounting for American Apparel to put itself on the auction block.
Altamont Capital Partners finished the year with the announcement that it made an investment in another clothing business.
During a conference call on Dec. 10, executives of The Wet Seal Inc., discussing third-quarter results, raised the possibility of a company bankruptcy.
California is on a steady course to see job growth outpace the U.S. economy through the end of 2016, eventually driving down the state unemployment to 5.6 percent during that period. That is considerably lower than the 7.3 percent recorded in October.
California has been slowly adding jobs to its payrolls, and next year should be no different.
More people should be employed in California during the fourth quarter of this year as companies around the state continue to add staff.
Financing alternatives from traditional methods such as factoring to crowdfunding opportunities were discussed at a recent panel discussion featuring factors, investment bankers and other finance experts.
With more apparel companies looking to export overseas to boost revenues, how difficult is it to get factor financing on these overseas accounts, and what things should apparel labels be aware of when exporting?
The latest UCLA Anderson Forecast, released on Sept. 11, shows California's economy making slow progress with the operative word here being "slow."