FINANCE
By Alison A. Nieder | August 10, 2017
DSTLD, the direct-to-consumer contemporary brand for men and women, is preparing to open up its second round of crowdfunding.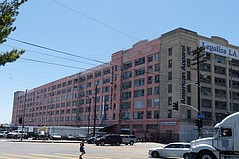 Financial woes throw American Apparel into bankruptcy court.
We recently caught up with several finance-industry executives to talk about merger-and-acquisition opportunities and the challenges of balancing a business in the current economic environment.
The economy is gearing up for a major shift as the huge baby boomer generation enters retirement and the even larger millennial generation begins taking a greater position in the workforce.
Rosenthal & Rosenthal Inc., a privately held domestic factoring and financing firm, has hired Martin Eckstein as vice president of business development.
California's economic outlook for the remainder of the year is good, but it's not exactly time to pop the champagne cork because the forecast is served with a helping of caution.
With the economy still ticking along, the unemployment rate in California and the rest of the country will continue to drop through 2016, according to the latest UCLA Anderson Forecast.
Quiksilver Inc. reported results for its second fiscal quarter of 2015 and rescinded its previously stated financial guidance for the fiscal year, the surf giant noted that it would not provide an outlook for the rest of fiscal year, according to a company statement, which was released on June 9.
American Apparel reported that in the first quarter of this year it had a net loss of $26.4 million, or 15 cents a share, compared to $5.5 million, or 5 cents a share, last year.
Fast A/R Funding, a 6-year-old specialty finance company based in Calabasas, Calif., has acquired Continental Business Credit for an undisclosed amount.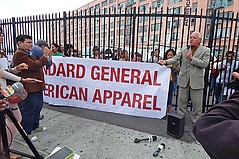 David Nisenbaum, the fired director of manufacturing accounting analysis and audit at American Apparel, filed a lawsuit in Los Angeles County Superior Court on April 20 against his former employer. He maintains he was wrongfully fired because questioned the financial actions of John Luttrell, the chief financial officer of the company at the time Dov Charney was still the president and chief executive.
In the last year, gas prices in California have fallen 26 percent and the state's unemployment rate has shrunk 1.3 percent, but skittish shoppers are still acting like there is a recession.
The U.S. dollar is sailing at a 12-year high. A strong greenback means that if you travel overseas, hotels and restaurant dinners are cheaper. It also means raw materials produced overseas, such as fabric, zippers and buttons, have suddenly gone on sale.
Since the beginning of 2015, Mike McGinley's European retail partners have been telling him that they cannot afford his West Hollywood, Calif.–based LASC line of men's activewear and swimwear—after years of selling LASC at their shops.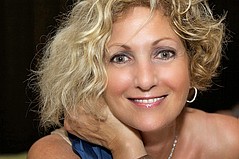 Since announcing plans to retire, Steinberg has been asked to consult for the industry, which she said she is considering, but she's keeping her options open for now.
California Apparel News recently spoke with some finance-industry executives to find out how their companies approach financing new businesses and how selling to e-tailers differs from selling to a bricks-and-mortar retailer.