IMPORT & EXPORT
By Deborah Belgum | August 13, 2015
Despite massive congestion problems plaguing the West Coast ports earlier this year, cargo-container volumes for imported goods are expected to rise 4.2 percent this year compared with last year.
For many retailers and apparel importers, this holiday season didn't turn out to be very merry and bright.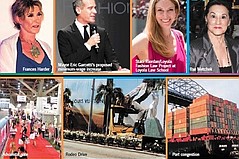 From the sale of trade show giant Advanstar to the high-profile federal raid on Los Angeles Fashion District businesses, 2014 was a year of surprises and contrasts.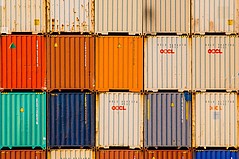 Wary apparel and textile importers who have lost millions of dollars due to late-arriving merchandise are setting their shipping plans on fast forward even though the holiday season normally signals a shipping slowdown.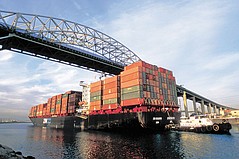 The protracted contract negotiations between the International Longshore and Warehouse Union and the Pacific Maritime Association, which employs the longshore workers at 29 West Coast ports, have stalled until Dec. 2. Charges of work slowdowns at the ports have continued.
The silver lining in the West Coast port-congestion problem is this: There will be tons of discounted winter merchandise for sale after the holiday shopping season.
Apparel importer Ashok Kumar is patiently waiting in Los Angeles for six to eight containers of sweaters and jackets to arrive by boat from Asia to stock his various clothing stores in downtown Los Angeles.
Adding to the cargo congestion at the ports of Los Angeles and Long Beach, longshore workers allegedly started imposing a work slowdown at the largest port complex in the United States.
The American Apparel & Footwear Association and the China Chamber of Commerce for Import and Export of Textiles and Apparel have signed a memorandum of understanding to better understand what is happening in the apparel and textile industries in China.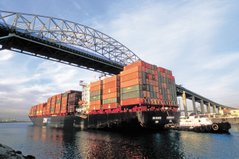 For nearly two weeks now, Ram Kundani has been waiting to receive seven cargo containers filled with tops, sweaters and dresses shipped from Bangladesh, China and Indonesia to the ports of Los Angeles and Long Beach.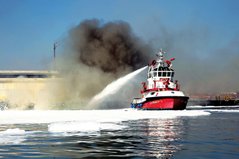 A fire that engulfed an old wooden wharf nearly the length of three football fields at the Port of Los Angeles was completely contained by early morning on Sept. 24, port officials said.
Customs officials have stopped pushing for major adjustments to the so-called "First-Sale Rule," which would have required handing over a boatload of documents to validate where goods were made and at what price.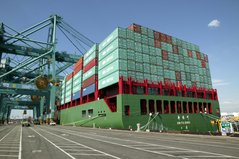 Bob Wysocki of Sears Holdings complained that sometimes it takes as long as one to two weeks to extract his merchandise out of the port complex in Los Angeles and get Sears' cargo containers on a train, where it might take another two weeks to reach a warehouse.
The long and drawn-out contract negotiations between the International Longshore and Warehouse Union and the Pacific Maritime Association took a giant step forward.
China may be the apparel factory to the world, but one day Africa could be right up there with the powerhouse manufacturer.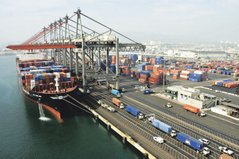 China and Vietnam are still the top two providers of apparel and textiles to the United States, but Vietnam is growing quickly as an apparel powerhouse.