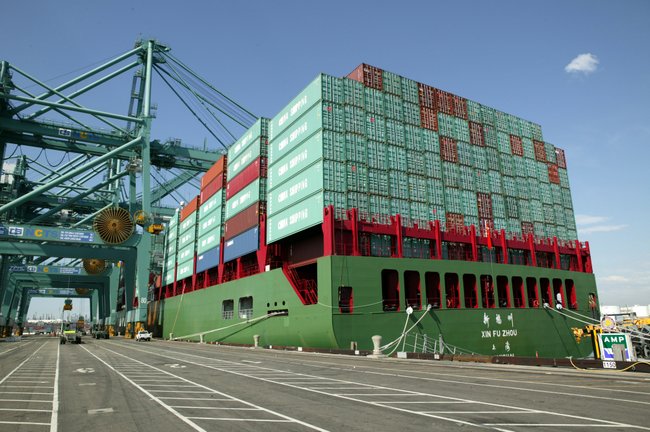 IMPORT & EXPORT
By Deborah Belgum | September 18, 2014
Bob Wysocki of Sears Holdings complained that sometimes it takes as long as one to two weeks to extract his merchandise out of the port complex in Los Angeles and get Sears' cargo containers on a train, where it might take another two weeks to reach a warehouse.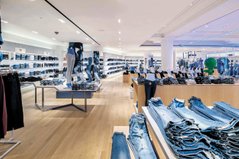 At a time when the Obama administration has been trying to boost U.S. exports overseas, Europe this spring put a crimp in the president's initiative.
Texworld USA, the biannual fabric show in New York, has struck a partnership with Tradegood, the online B2B sourcing site founded by Intertek.
Law firm Sandler, Travis & Rosenberg has won a ruling in the United Kingdom that exempts Los Angeles–based Hudson Clothing from paying a steep 38 percent tariff on its women's premium denim jeans made in the United States.
Gary Lee Moore has stepped in as the interim executive director of the Port of Los Angeles, replacing Executive Director Geraldine Knatz, who earlier announced she would be retiring at the end of the year.
When the U.S. Association of Importers of Textiles & Apparel was launched in 1989, the United States had only one free-trade agreement and apparel was made mostly in this country.
Currently, the United States is negotiating two free-trade agreements that could boost U.S. textile exports to other countries but reconfigure sourcing patterns for apparel manufacturers around the world.
The World Trade Organization has downgraded its forecast for trade growth in 2013 and 2014, due primarily to the ongoing recession in Europe.
It was a tale of two ports when the tally for cargo-container volumes came in last month.
According to a recent National Retail Federation report, merchandise imports at the country's major ports will be up 5.1 percent in September and 9 percent in October compared with last year.
September 12, 2013
|
By Tom Gould
Customs considers pockets below the waist or any type of tightening at the bottom to be "non-blouse" features. Adding pockets to a blouse can allow an importer to take advantage of the lower duty rate. Adding elastic, a drawstring, rib knitting or other tightening element to the bottom of a blouse will similarly lower the duty rate on a blouse.
The Holiday season means more business for the nation's port in the next few months.
While the nation's ports haven't seen much cargo traffic lately, that should change around October, when retailers push to get last-minute merchandise in for the Holiday season.
The Back-to-School season was just one of the reasons U.S. retailers brought in more apparel and textile goods compared with last year.
The Obama administration made it official. Goods made in Burma, now called Myanmar, may be imported into the United States, except for rubies and jade, whose mining is controlled by the central government.
More than 20 years after it was instituted, the Andean Trade Preference Act may be headed for the bone yard.