MANUFACTURING
By Deborah Belgum | February 27, 2014
The California swimwear label is only 3 years old, but already Bleu/Rod Beattie has changed hands, being sold by New York swimwear manufacturer A.H. Schreiber Co. to Amerex Group.
The following new lines and new showrooms will be available during the March 16–20 run of Los Angeles Fashion Market. (Note: Not all showroom buildings are open all days. Please check Apparelnews.net for correct start and end dates for each building.)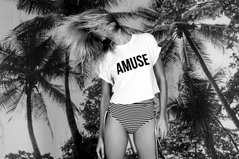 Surf-industry luminaries Mandy Fry and Summer Rapp made waves when they joined new fashion label Stokehouse Unlimited in January. They recently released a few more details about their project for the Costa Mesa, Calif.–headquartered Stokehouse.
Los Angeles–area menswear maker James Campbell Brands has been acquired by New York–based Hampshire Group Ltd. from Maverick J LLC, a Rick Solomon Co.
Bleu/Rod Beattie has been sold by New York swimwear manufacturer A.H. Schreiber Co. to Amerex Group.
California's economy next year should be on a positive path, growing slightly more than the U.S. economy as the housing market and other industries forge ahead and grow, according to a recent economic forecast released by the Los Angeles County Economic Development Corp.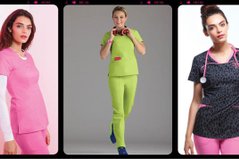 HeartSoul is joining up with Strategic Partners to make HeartSoul Scrubs, workwear designed for young women who want to look fashion-forward while at their jobs in the healthcare industry.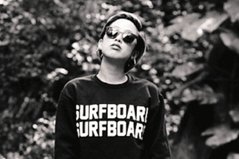 Music plays a huge influence in Private Party's ethos, which features graphics produced from a fan's point of view.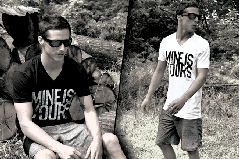 February 14, 2014
|
By By Alyson Bender
When launching Mine Is Yours last autumn, it was very important to Megan Dorien, artist and founder, to be responsible about her impact on the earth when starting a business.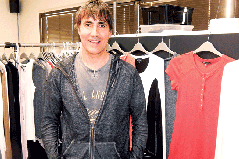 If you happened to see Detective Kate Beckett wearing a form-fitting T-shirt on the television show "Castle," it just might have been made by Crown Jewel, a 10-year-old T-shirt and lifestyle brand that makes all its clothes in Los Angeles.
There's a million ways to break into a fashion career. For Kelly Cole of the Kelly Cole USA brand, entry was the vintage concert T-shirt.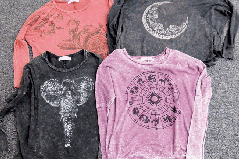 For Los Angeles tops manufacturer Project Social T, 2014 is the year of customization.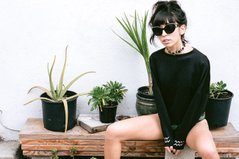 Retailer-turned-designer Silke Labson moved from New York to LA to launch her latest line Ruhi.
The latest "Otis Report on the Creative Economy of the Los Angeles Region," released Feb. 6 by Otis College of Art and Design, is certainly well intended. However, it shows an inaccurate picture of the California fashion industry and conflicts with other analyses and reports currently in release.
It didn't take designer Ralph Lauren long to learn that any Olympics uniforms worn by U.S. athletes need to be "Made in the USA."
Previous Next