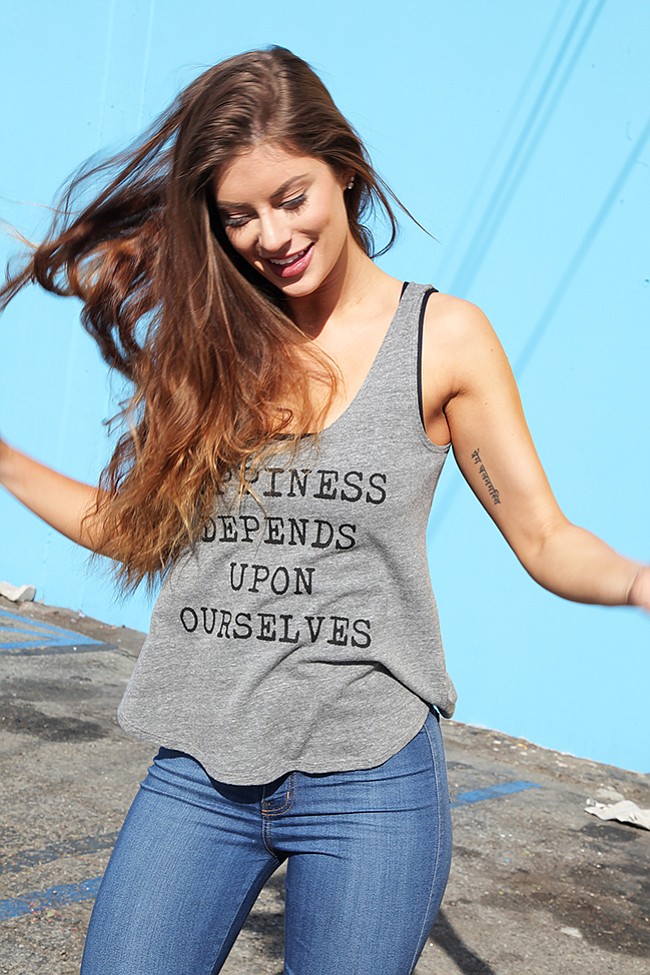 MANUFACTURING
By Sarah Wolfson | May 19, 2016
With every For Better, Not Worse (FBNW) shirt sold, a bag of groceries goes to a child in need.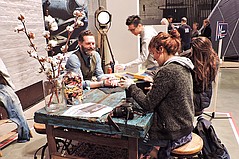 After the Kingpins trade show wrapped up its two-day run in Amsterdam, textile representatives, designers and denimheads got a chance to celebrate their love of all things denim at Blueprint, a two-day festival held during Amsterdam Denim Days, a week-long, city-wide event featuring workshops, seminars, sales and parties.
Deckers Brands—the footwear and apparel company in Goleta, Calif., known for its Ugg boots, Teva and Sanuk footwear, and other labels—has appointed Andrea O'Donnell as president of fashion lifestyle.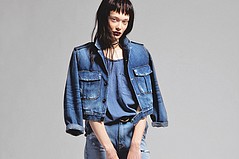 Georges and Armand Marciano have joined forces with designer Cinzia Simone to create a new upscale clothing brand called GM Studio that will partially launch in July with the full launch scheduled for September in time for the Fall 2016 season.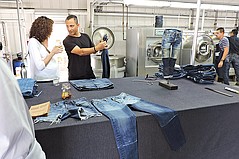 To get the perfect washed jean, denim makers put pants through multiple wash cycles.
April 21, 2016
|
By Alyson Bender, Contributing Writer
With the recent decision to increase California's minimum wage to $15 per hour by 2022, we asked industry watchers what they think the impact will be on the state's apparel industry—the largest manufacturing center in the U.S.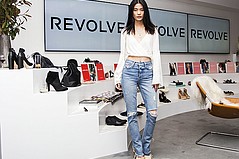 E-commerce powerhouse Revolve clothing has added another line to its roster with the launch of Grlfrnd denim, a made–in–Los Angeles vintage-inspired denim collection that is produced by Alliance Apparel, the manufacturing business acquired by Revolve last year.
In the last decade, the fine line between paid advertising and commentary has grown more complicated as social-media sites and fashion blogs become the norm for getting out the word about a new product.
A Swiss company has developed a woven RFID (radio frequency identification) tag that can stand up to production processes such as stone washing, bleaching and enzyme finishing.
To kick off the opening of the new Candiani Design Center in Los Angeles, denim trade show Kingpins hosted an event for the city's denim industry that focused on the challenges—and benefits—of sustainable denim production.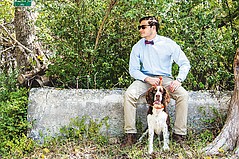 April 14, 2016
|
By John McCurry, Contributing Writer
Collared Greens might be one of the catchiest names around for an apparel firm. Its play on words comes from its roots in the South, where everyone knows eating collard greens on New Year's Day, along with black-eyed peas, brings good luck and fortune.
Since Alliance Apparel was acquired last year by online retailer Revolve, the Los Angeles clothing company has seen things change at lightning speed.
Scores of American Apparel workers are being laid off as the Los Angeles clothing company is revamping its production process shortly after emerging from bankruptcy protection in February.
By 2022, California will be the state with the highest minimum wage in the country, making it an expensive place to do business.
Lyndsey Roach, an action-sports veteran, was named the global head of women's business for Volcom, it was recently announced.