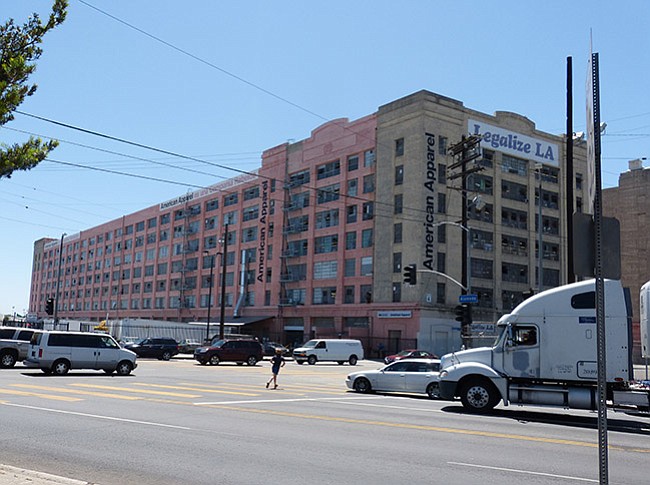 MANUFACTURING
By Deborah Belgum | December 17, 2014
After American Apparel's board announced its decision on Dec. 16 to fire Dov Charney as the clothing company's president and chief executive, a group of 30 managers and directors wrote a letter saying they wanted the controversial founder to stay on in some capacity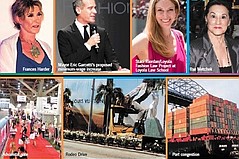 From the sale of trade show giant Advanstar to the high-profile federal raid on Los Angeles Fashion District businesses, 2014 was a year of surprises and contrasts.
Surf legend Kelly Slater is hoping to rip it with his new clothing label, Outerknown, which will see the men's collection in stores for Fall 2015 and women's debuting for Resort 2015.
California is on a steady course to see job growth outpace the U.S. economy through the end of 2016, eventually driving down the state unemployment to 5.6 percent during that period. That is considerably lower than the 7.3 percent recorded in October.
Element, an Irvine, Calif.–based brand owned by Billabong International Ltd., announced on Nov. 24 the hiring of two European executives.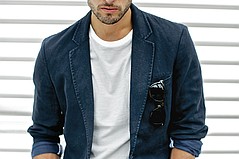 November 26, 2014
|
By By Julie Gallego Contributing Writer
Based in Ningbo, China, with U.S. headquarters in Costa Mesa, Calif., Dragon Crowd makes apparel for specialty stores and private labels for department stores such as the BP and Make + Model brands at Nordstrom.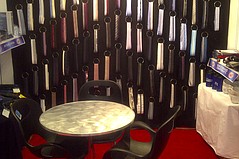 The international marketing director for QST Industries has a waistband wall, which is part of the Chicago-based company's trade show booth. But, inevitably, designers at trade shows will pull off examples of the custom waistband treatments they want to use in their own collections.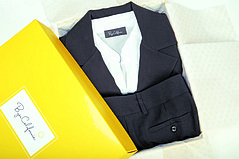 In December, the San Francisco–based company said it plans to open its first outlet store, which will be at the Outlets at Tejon in Tejon, Calif. The discount mall is a convenient stopping-off point for long-distance travelers driving north from Los Angeles through the San Joaquin Valley on Interstate 5.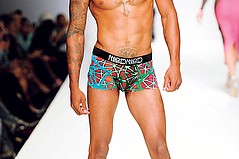 Walk into the three-room Hollywood studio that serves as the MarcoMarco headquarters and you're likely to find the five design assistants frantically stitching the final details to a costume that must be delivered immediately.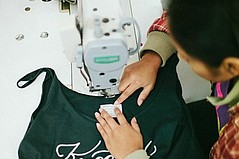 November 19, 2014
|
By Alyson Bender
Kohl Crecelius, founder of Costa Mesa, Calif.–based Krochet Kids International, wants to steer consumers away from asking "who are you wearing" and instead have them consciously consider who made what they are wearing.
A Canadian shareholder who owns a minority stake in American Apparel stock is calling for the last two senior members on the clothing company's board to resign.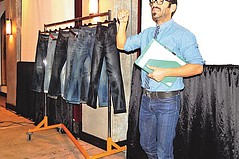 Isko, the Turkish denim maker, scouts the globe year-round for denim and fabric trends to help it invent and improve on 300 different new fabric offerings per year.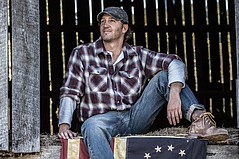 November 13, 2014
|
By By John W. McCurry
After 28 years in business, Diamond Gusset jeans owner and co-founder David Hall says there is more happening with the Bon Aqua, Tenn.–based company than ever before.
As part of its overall five-year plan to outsource global services, Levi Strauss & Co. recently announced it would lay off 500 people from its offices around the world.
Los Angeles–based American Apparel, the largest apparel factory in the United States, continued to battle financial woes with its third-quarter net sales dipping 5 percent.
The Federal Trade Commission has fined two lingerie makers $1.5 million for their statements that their caffeine-infused shapewear would solve a multitude of weight and fat problems.