MANUFACTURING
By Deborah Belgum | November 19, 2015
Men's socks have been one of the bright spots on the retail scene as dudes—hipsters or not—are finding they can dress conservatively for work but maintain a subtle splash of rebellious color by sporting bright socks under dark suits or khaki pants.
Members of the apparel industry and consumers with a passion for eco issues and sustainability met recently at The New Mart in Los Angeles for a TEDxLA event organized by LA Beyond the Label.
When Guddi Bedi and her husband, Baljit, moved into their third-floor California Market Center showroom some 15 years ago, they had to pay $50,000 key money just to garner a coveted spot. Now the Bedis' small Krishma Overseas showroom is surrounded by a vast desert of empty spaces as everyone around them is picking up and moving from the B side of the CMC's third floor to open spots on the A side.
The American Apparel & Footwear Association is looking for a new president and chief executive to take over for Juanita Duggan, who is leaving.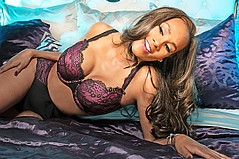 Los Angeles' Curvy Couture label is on a mission to open lingerie fashion to plus-sized women.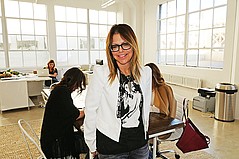 Elyse Walker is best known for running an influential, self-named boutique in Los Angeles' exclusive Pacific Palisades neighborhood, but she is making news in downtown Los Angeles, which is a long freeway trip away from the Palisades. Walker recently opened a new design office and showroom for the fashion lines she designs in the rapidly changing district of downtown.
Early next year, downtown Los Angeles will have a new center for denim research and development when Italian denim mill Candiani Denim opens a new showroom and office space.
Adriano Goldschmied's career developing brands including Diesel, Replay, AG Adriano Goldschmied, Citizens of Humanity men's and Goldsign has earned him the nickname "the Godfather of Denim."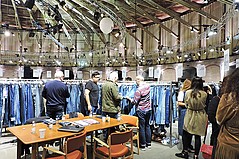 Now in its second year in Amsterdam, Kingpins organizers have determined a few keys to success in running the boutique denim-sourcing trade show.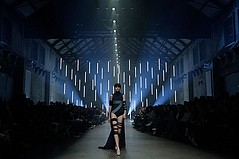 Innovation in fabric and design was on the runway at the second annual Global Denim Awards, a fashion competition organized by HTNK Fashion recruitment and consultancy, the House of Denim, and Kingpins and sponsored by e3.
Oaktree Capital Management, the Los Angeles–based investment firm, is ramping up its effort to buy Quiksilver Inc. out of bankruptcy.
Nearly 200 apparel-industry executives turned out to discuss brand-building strategies that ranged from social-media practices and licensing opportunities to gauging when to seek outside investment.
Cotton is crucial for the development of much of the world's clothing, but a handful of groups have been warning apparel companies that a number of issues challenge the global cotton supply, and major apparel companies have been listening.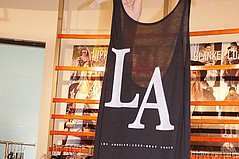 The motto for forecasting T-shirt trends for teenagers and young women might as well be "Here today, gone tomorrow," said Barbara Fields, president of the Barbara Fields Buying Office in Los Angeles.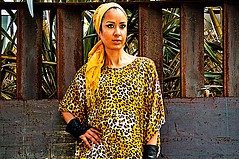 October 22, 2015
|
By Alyson Bender, Contributing Writer
When Faisal Omar was studying business in college, he noticed his mother and sisters struggled to find clothing that was both fashion-forward and modest. Omar realized there is a gap in the apparel market of fashionable options for women who want to dress modestly due to their religious beliefs.
For about five years, Atlanta-area basics label Alternative ran a design lab in Los Angeles' Fashion District. However, the more than 20-person office is scheduled to close by the end of the year, said Evan Toporek, chief executive officer of Alternative.