RETAIL
By Deborah Belgum | September 8, 2016
After years of renovation and expansion, Broadway Plaza in Walnut Creek, Calif., officially reopened with 90 percent of its space leased.
Walk into a Zara store in the United States and you will find that the price tags on the clothes are marked in euros, the currency for the European Union, with a sticker placed over it with the price in U.S. dollars.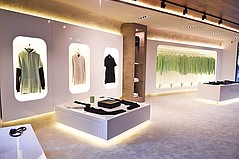 Just off of luxury shopping street Melrose Place in West Hollywood, Calif., high-end T-shirt brand Cotton Citizen is putting down its stake in the retail market.
A Los Angeles consumer has filed a $5 million-plus class-action lawsuit against Spanish retailer giant Zara maintaining that U.S. consumers are being charged incorrectly for Zara merchandise priced in euros.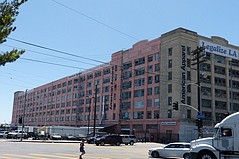 American Apparel has a "For Sale" sign up just six months after exiting bankruptcy, according to sources close to the company.
Los Angeles–headquartered Apolis Holdings LLC helped pioneer the city's Arts District, where it opened a flagship in 2011.
In 2011, Fraser Ross hired Chris Lee to turn the Kitson chain of boutiques into a global brand.
Suiting and lifestyle brand Robert Talbott recently announced that it would open two new boutiques, one in Manhattan and the other at The Shops in Buckhead in Atlanta.
Searching for Pokémon Go creatures may have lured some potential shoppers into stores last month, but it probably didn't translate into sales, said Wall Street analysts such as Ken Perkins, president of Retail Metrics Inc.
Among the 100 stores that Macy's said it will be closing is the Macy's Men's store near Union Square in San Francisco.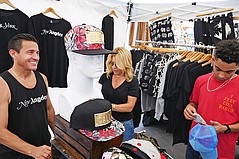 The Great Recession and its slow recovery generally were blamed for wiping out a generation of independent designers.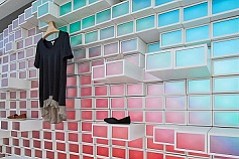 Everything about stores—from design to strategies for attracting shoppers to organizing inventory—has gone through major changes in the past decade.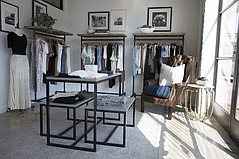 Los Angeles contemporary brand Bailey44 made the leap to retail with the opening of its first flagship store in the new Lido Marina Village complex in Newport Beach, Calif.
The Jenni Kayne brand is on the move.
College students returning to school this fall are looking for bargains, and retailers that provide deals will do better than those who don't, according to a recent survey by the accounting firm Deloitte LLP.
Bebe Stores Inc., the California retailer that has been bleeding money for the last four years, said its recently formed joint venture with Bluestar Alliance to find licensees for the brand is marching forward quickly.