RETAIL
By Andrew Asch | March 19, 2015
The board of directors for the Macerich Co. unanimously rejected an unsolicited bid from mall giant Simon Property Group Inc. on March 17. Simon made its "best and final" offer for Macerich on March 20.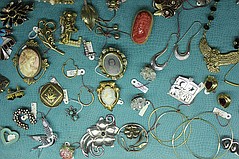 Nestled between Glendale and Pasadena, Calif., Eagle Rock's retail scene is slowly but surely growing around the junction of Eagle Rock Boulevard and Colorado Boulevard. The community counts families and college students as the majority of its local residents, and retailers have found success in offering niche merchandising through artisan products, sourcing locally and maintaining a strong point of view.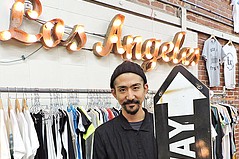 Ricky Takizawa is starting up a new division called Popfactory, which he forecasts will serve as the back office and the business support for a creative community of artists who can upload their designs to the website.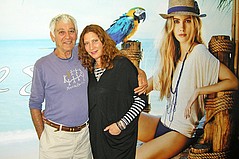 After 30 years as president of contemporary clothing label Michael Stars, Michael Cohen has stepped down as the head of the company, turning the job over to his wife, Suzanne Lerner. His title is now chairman of the board.
In December, Sears announced that it will close 235 locations around the country.
Nordstrom Rack, the off-price division of Nordstrom Inc., will be doubling its efforts in the area of Long Beach, Calif.
San Francisco–based retail giant Gap Inc. announced plans to shutter its online footwear-driven unit, Piperlime, by the end of the first quarter of fiscal year 2015.
When retail sales for the 2014 holiday season fell short of forecasts, many industry watchers declared the crucial shopping season a disappointment, but recent research indicates the season may have been better than first reported—and more good news may be on the way.
San Francisco-based retail giant Gap Inc., announced plans to shutter its online footwear-driven unit Piperlime by the end of the first quarter of fiscal year 2015.
eBay Inc. reported that revenue for its fourth quarter increased 9 percent to $4.9 billion. However, the San Jose, Calif.–based company is laying off approximately 2,400 of its employees, or 7 percent of its workforce.
Surf Industry Manufacturers Association, a trade group headquartered in Aliso Viejo, Calif., will honor venerable surf shops with the 2015 SIMA Surf Shop Gold Wave Award. The inaugural Surf Shop Gold Wave awards will be presented Feb. 12 at SIMA's Image Award Show at City National Grove of Anaheim, Calif.
The company announced on Jan. 21 that its headquarters in Los Angeles' Lincoln Heights neighborhood has gone solar. The retailer installed a 5.1-megawatt high-efficiency SunPower solar-power system.
Fashion veteran Paula Schneider formally took the reins of the downtown Los Angeles–based company on Jan. 5, and she held a conference call with Wall Street analysts on Jan. 20 to talk about where she wanted to guide the brand, which makes its basic clothes for women, men and children in California.
Juniors retailer The Wet Seal Inc. announced Jan. 16 that it has filed a voluntary petition for chapter 11 bankruptcy in the United States Bankruptcy Court for the District of Delaware.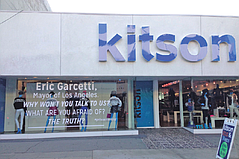 Los Angeles Mayor Eric Garcetti's website encourages people to share their ideas to create jobs and deliver better city services for the City of Angels, but Fraser Ross, founder of the Los Angeles–based boutique chain Kitson, said he has been unable to speak with the mayor about L.A. retail.
In a survey released during the National Retail Federation's Big Show and annual conference in New York, the IBM Institute for Business Value found that consumers' growing enthusiasm for online shopping and "digital interaction with retailers" is not matched by their actual behavior.