RETAIL
By Andrew Asch | November 13, 2014
Economic indicators point toward an increase in sales, 4.1 percent, for the upcoming winter holiday season, Kimberly Ritter-Martinez, an economist for the Los Angeles County Economic Development Corp., said during a 2014 holiday retail panel at the Glendale Galleria mall in Glendale, Calif., on Nov. 13.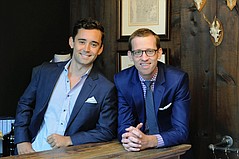 Alton Lane has a tech angle on a luxe category with a long history: the made-to-measure suit.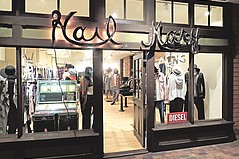 Everyone in boutique retail juggles an increasing variety of tasks, ranging from traditional jobs of buying merchandise to newer jobs such as handling social media, and Marie Shaffer hopes to cover every base of the fashion industry at her shop, the Hail Mary Boutique and Denim Bar.
Los Angeles–headquartered designer Eva Franco opened her first solo branded boutique Nov. 6, located at 1555 Echo Park Blvd., close to the fashion store Tavin in Los Angeles' Echo Park neighborhood.
Spanx is scheduled to open its first California store Nov. 16 at the Santa Monica Place retail center in Santa Monica, Calif.
French brands Sandro and Maje have opened stores at South Coast Plaza in Costa Mesa, Calif. Sandro's 1,530-square-foot store features the brand's new design concept.
Gucci, the Italian fashion house, opened its third Los Angeles–area store last week.
Los Angeles–based American Apparel, the largest apparel factory in the United States, continued to battle financial woes with its third-quarter net sales dipping 5 percent.
October, the month of the popular Halloween holiday, wasn't as scary as some expected but didn't offer a lot of treats either.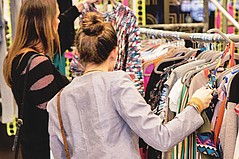 During the recent Los Angeles Fashion Week, several fashion brands—including Single, Sea of Pearls, FBF by Checka, JHaus and Bri Seeley—participated in a runway show at the W Hollywood hotel to benefit Dress for Success.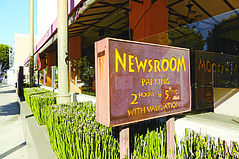 Once the address for the most coveted commercial real estate in Los Angeles, Robertson Boulevard has seen the fashion boutiques move out and move in over the years, but since Newsroom Café closed in September, some of the street's businesses are anxious over the prominent thoroughfare's future.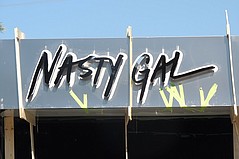 E-commerce emporium Nasty Gal is taking its show to a bricks-and-mortar store on Los Angeles' Melrose Avenue.
October 30, 2014
|
By By Alyson Bender
In a sea of large corporate retailers, vintage stores and strip malls, there still remains a small species of contemporary boutique that has flourished in stand-alone bricks-and-mortar locations rather than in a boutique neighborhood surrounded by other retailers who cater to a similar customer.
A day at Bliss boutique in San Clemente, Calif., turned tragic when Cynthia Jean Rosier, the owner of Bliss, was allegedly shot and killed by her husband, Patrick Dillard, on Oct. 25.
Alice + Olivia by Stacey Bendet has found a new Los Angeles home.
The Macerich Co., which owns Santa Monica Place and a host of other shopping centers across the country, said its tenants saw their annual sales per square foot inch up 4 percent from one year ago.