RETAIL
By Deborah Belgum | November 9, 2017
The issue of whether e-commerce retailers have to charge sales tax for out-of-state purchases could be headed to the U.S. Supreme Court.
Los Angeles County Economic Development Corp. has put in a formal bid to e-commerce giant Amazon.com to build its second corporate headquarters in Los Angeles County.
September delivered good news to retailers, according to Kevin Perkins of market-research firm Retail Metrics.
For more than seven years, fashion retailers have been prospecting the occasional gritty environs of Lincoln Boulevard in Santa Monica, Calif., and the neighboring Venice area of Los Angeles. Lisa Bush, owner of the Mona Moore boutique, says that the thoroughfare is ready for fashion.
U.S sales for the holiday 2017 season will increase 3.6 percent to 4 percent over last year. Excluding autos, gas and restaurants, U.S. retailers stand to rack up $678.75 billion in sales during the upcoming holiday season, according to a forecast from the National Retail Federation.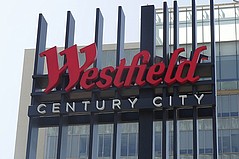 Westfield Corp. marked the finish of a $1 billion remodel of its Westfield Century City retail center in Los Angeles with a gala event Oct. 3, featuring appearances by Los Angeles Mayor Eric Garcetti and 1970s hitmakers The Village People. The event took place at a new performance space called The Atrium, located by the center's full-line Nordstrom, which also opened for business on Oct. 3.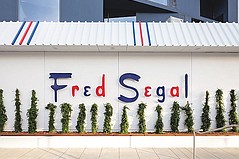 A Fred Segal boutique emporium opened for business Sept. 26 at the edge of the Sunset Strip in West Hollywood, Calif.
Headlines say that fashion retail is being pummeled. Others believe a bright future is coming into focus.
In 2015, entrepreneur Greg Selkoe left the Boston-headquartered Karmaloop, the online emporium for streetwear he founded in 2000. Relocated to the Los Angeles area, Selkoe announced Sept. 21 that he was going to unveil the e-commerce and content site Wanderset.
Mayor Eric Garcetti and Not Just a Label, the organization that represents independent designers, hosted a meeting featuring members of Los Angeles' creative community.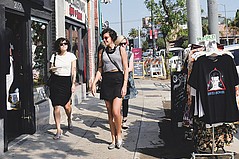 The shopping mall—once considered mini–town centers that attracted after-school teens and early-morning exercising seniors—has struggled to stay competitive after consumers did an about-face and altered their shopping habits.
Fast Retailing Co. LTD opened a Uniqlo emporium at Westfield Santa Anita, about 30 minutes east of downtown Los Angeles Sept. 9, but the Japanese fast-fashion company announced it was going to open another unique store in Los Angeles.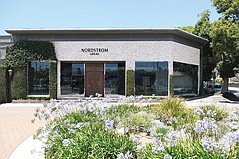 For the past decade, Melrose Place has been an exclusive Los Angeles address for high-end designer boutiques. Now Nordstrom plans to join the crowd.
The U.S. economy was good in August, but retail sales ranged from solid to soft.
For 85 years, four generations of the Vecchiarelli family have been selling apparel supplies to manufacturers in Los Angeles. But in December, owner Joe Vecchiarelli is closing the family's retail operations.
After a long period of restructuring, Gap Inc., often described as the world's largest specialty retailer, is charting a course for growth.