RETAIL
By Andrew Asch | November 19, 2015
In California, Macy's will be unveiling huge remodels of some of its stores.
Simon-owned mall Stanford Shopping Center announced 25 retailers will move into a new section of the Palo Alto, Calif., mall.
September was a frustrating month for fashion retailers.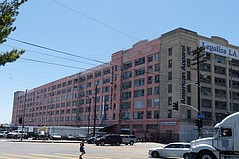 Financial woes throw American Apparel into bankruptcy court.
Vertical retailer Bebe Stores Inc. announced Oct. 1 that it would cut 50 jobs, mostly from the company's design, merchandising and production areas.
A clothing manufacturer recently filed a breach-of-contract suit against trendy, fast- fashion company Forever 21 Inc. The Los Angeles–headquartered retailer intends to become an $8 billion company by 2017, according to a company statement.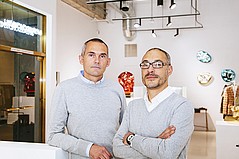 The boutique Please Do Not Enter has finally set a welcome mat for the general public in downtown Los Angeles.
Boutique retail has traditionally been a tough, creative and potentially lucrative venture, but over the past years it has been uniquely tough.
Prominent mall retailer Pacific Sunwear of California Inc. was sued in Los Angeles Superior Court by a former employee for on-call scheduling, which the plaintiff contends resulted in lost wages and haywire scheduling.
Del Amo Fashion Center will introduce a new look this fall, and when construction is completed, the 2.7 million-square-foot mall will be the largest in the Western United States, according to its owner, Simon Property Group.
Since 2009, the boutique SixHundred has been selling streetwear and fashion to the loft dwellers of downtown Los Angeles.
Santa Monica, Calif.–based yoga studio and retailer YogaWorks recently added to its portfolio with the purchase of three studios in San Francisco; Palo Alto, Calif.; and Boston.
New York–based yoga lifestyle brand and retailer Yogasmoga is continuing its retail rollout with new stores opening in the Northern California cities of Corte Madera and Walnut Creek.
When The Village at Westfield Topanga takes a bow on Sept. 18, the $350 million project, adjacent to the luxe Westfield Topanga mall, will seek to be the artsy, dog-friendly, gourmet downtown area that Los Angeles' San Fernando Valley never had, said Larry Green, Westfield's senior vice president for U.S. development.
In the ever-changing world of retail, Macy's Inc. is tweaking its store lineup with plans to cut 35 to 40 stores from its fleet of 770 Macy's outlets early next year.
California's harsh drought has called for emergency conservation measures to save water, and some of the state's leading retail centers have been doing their part to look for innovative ways.