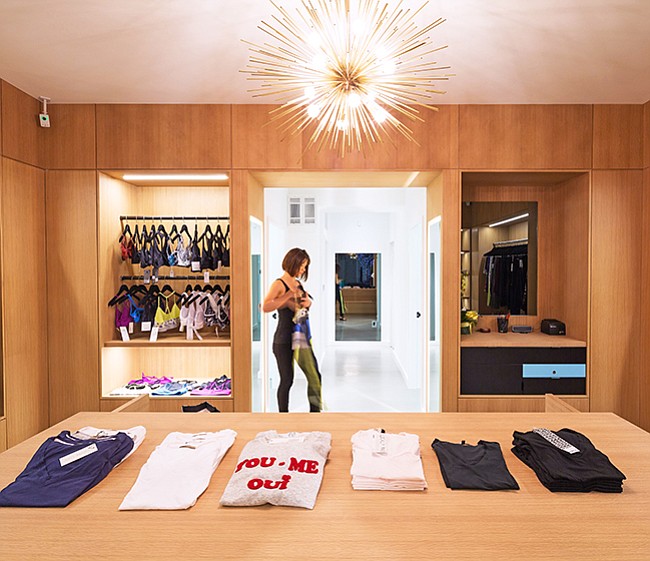 RETAIL
By Andrew Asch | January 28, 2016
Los Angeles' exclusive Brentwood neighborhood is the address to many fitness businesses, but there were no multi-line boutiques offering the best activewear styles, said Natalie Fritz, a partner and the "N" in Sweat NSK.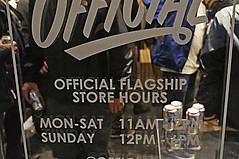 Official opened a branded boutique in Los Angeles.
When the luxe mixed-use development Platform makes a formal debut in April, it hopes to shake up the area around the bustling restaurant and art-gallery neighborhood of downtown Culver City, Calif.
Derek Wong started a fashion career printing T-shirts. But when it came time to move on to his next project, Wong didn't feel like going high-end or designer. He saw opportunity in thrift.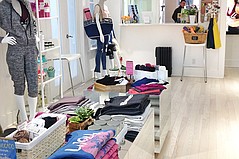 As many boutiques were anticipating the winter holiday retail season winding down, made-in-Los Angeles brand Avocado was just getting started. It opened its first store on Dec. 22.
The reports for the 2016 holiday retail season are in, and the news is mixed.
The holiday retail season ended up being good for the apparel business, according to a statement released by MasterCard Spending Pulse on Dec. 28, the market research group tracks spending in the MasterCard payments network.
After months of negotiations, the former owners of the edgy and hip Oak NYC stores have reached an agreement to buy back their small retail chain from American Apparel.
Retail on the high-end streets around the Los Angeles area are starting to buzz with shopping crowds not seen since the economy took a dip in 2008.
Gap Inc.'s operations are impressive. The San Francisco–headquartered retailer says that its product is sold in 3,300 company-owned stores across the globe. In 2014, its net sales were $16.4 billion.
Nordstrom Inc. has been hard at work in Southern California in 2015. Nordstrom opened a new full-line shop at Del Amo Fashion Center this year and announced two other new full-line stores.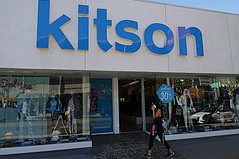 Kitson, the boutique chain that pioneered high-end shopping on Los Angeles' Robertson Boulevard and pop-culture retailing, is going out of business, according to a statement sent by the retailer's public-relations representative.
made a debut during the year.
The era of the computer-chip card was formally started on Oct. 1. On that day, banks and credit-card companies notified retailers that they would only be responsible for fraud losses on EMV computer-chip cards, which cannot be hacked by fraudsters, according to supporters of the technology.
2015 was the year of new beginnings for Wet Seal. After more than 20 years of acting as a public company, the Foothill Ranch, Calif.–headquartered juniors retailer went private.