RETAIL
By Andrew Asch | September 20, 2018
E-commerce business has been skyrocketing, but judging from retail vacancies in Los Angeles County, bricks-and-mortar retail is still a contender.
Co-working office spaces are familiar sights in the downtown areas of almost any big city. Soon these shared office spaces will be at Macerich-owned malls.
Ron Herman has spent his career introducing some of the world's most famous denim brands from his self-named Ron Herman store, which for decades has been a pioneer in the Los Angeles boutique business.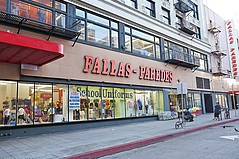 Bankruptcy filing for parent company of Fallas Paredes, Factory 2-U and Anna's Linens
Retailers are prohibited from selling fur in the California cities of West Hollywood, Berkeley and San Francisco. Los Angeles may be next.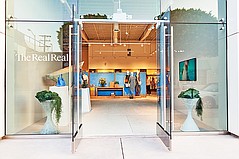 With a lot more space than its New York City flagship store, which opened in November, luxury consignment company The Real Real opened its first West Coast bricks-and-mortar location on Melrose Avenue in West Hollywood, Calif.
Could Instagram become the shopping mall of the future?
After a four-year wait, the former Fred Segal retail compound in Santa Monica, Calif., will see construction start in August to transform the former shopping hot spot into a seven-story residential building with commercial space.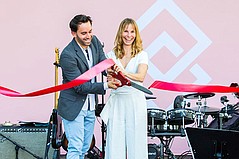 ThirdLove, the e-commerce lingerie label based in San Francisco, officially opened a 10,000-square-foot facility in Chico, Calif., about 90 minutes north of Sacramento, with the option to expand to 17,000 square feet.
Market researcher The NPD Group forecast that e-commerce will continue to make gains in the apparel market.
Los Angeles fashion retailer Traffic unveiled an extensive remodel of its men's and women's boutique at the Beverly Center mall near West Hollywood, Calif.
In the tough retail world where vacancies are mounting and foot traffic is declining, most mall-based retailers are trying to trim costs as much as possible.
Retail finance veteran Marc Stolzman was appointed to the board of directors of Revolve, immediately joining the board of the Los Angeles–area e-commerce emporium.
For the parent who doesn't have enough time to shop for his or her children, Stitch Fix has come up with a solution.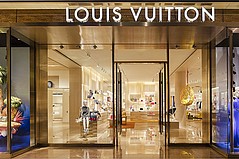 After an extensive renovation, Louis Vuitton reopened its flagship store on July 11 at South Coast Plaza in Costa Mesa, Calif.
Levi Strauss & Co. has been having a very good year, reflected by the fact that it now has 53 more company-operated stores than last year and plans to add approximately 50 more retail outposts by the end of this year.