RETAIL
By Deborah Belgum | October 15, 2018
National Stores liquidating inventory at its remaining 184 stores.
It looks like shoppers and retailers have taken down the old boundary between bricks-and-mortar retail and e-commerce.
Shawmut Design and Construction has constructed retail flagships in top fashion areas including Rodeo Drive in Beverly Hills and in Manhattan.
Contemporary label Vince is opening a two-level shop at the recently unveiled Palisades Village retail center in Los Angeles' exclusive Pacific Palisades neighborhood.
September sales were soft for many apparel retailers.
In the United States, shoppers of different ages and income levels are bargain hunting as consumer culture continues to demand discounted goods.
Fashion styles are always changing, but veteran juniorswear trend forecaster Barbara Fields suggested that retailers hold on to a few select looks she believes are going to have staying power through Summer 2019.
U.S. sales for the holiday 2018 season are expected to be better than last year.
Bebe Stores announced it made several changes to its board of directors.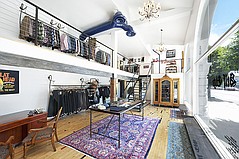 Since the mid-1980s, Los Angeles' La Brea Avenue has been a fashion street.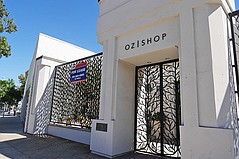 E-commerce business has been skyrocketing, but judging from retail vacancies in Los Angeles County, bricks-and-mortar retail is still a contender.
Torrid Inc. announced the appointment of Liz Muñoz to lead the fashion retailer as chief executive officer.
Los Angeles has become the largest city in the United States to take a big step toward banning the sale of fur. Sales of vintage and used fur are exempt.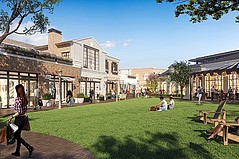 When Caruso, a well-known Los Angeles developer, unveils Palisades Village in a week, it will answer the question about whether the high-flying company behind the game-changing The Grove shopping mecca still has its magic touch.
Two major shopping-center developers are getting together to construct a big outlet mall that will be located south of Los Angeles and not far from the new Los Angeles Rams and Los Angeles Chargers football stadium.
Previous Next