TRADE SHOWS
By Alison A. Nieder | June 13, 2016
CurveNV will move to the Mandalay Bay Convention Center, where it will co-locate with UBM's Project Womens trade show during the shows' Aug. 15–17 run.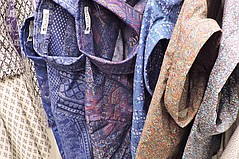 Traffic kicked off early during the Feb. 9–11 run of Milano Unica, the textile trade show that focuses on upscale fabrics.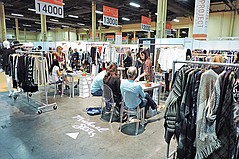 When visitors arrived at the Mandalay Bay Convention Center in Las Vegas for the Feb. 16–18 run of Project, Project Womens, Pooltradeshow, Collective and The Tents, the registration line snaked around the lobby, forcing buyers to wait up to 30 minutes to get their badges and enter the trade show.
February 11, 2016
|
By Kelli Freeman, Contributing Writer
Attendees at the West Coast Trend Show's Fall '16 menswear fashion market found a number of designer lines offering athleisure collections.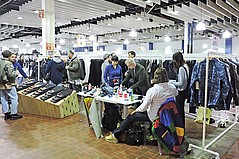 For its Jan. 26–28 run, Capsule trade show moved to a new location, Pier 92 on New York's west side, from its previous location at Basketball City on the city's Lower East Side.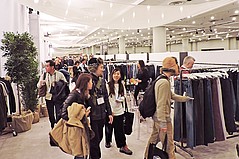 One day after a historic snowstorm dumped two feet of snow on New York, menswear trade show Project opened its doors for its Jan. 24–26 run at the Javits Center. The storm cut into traffic on opening day, but exhibitors scrambled to rebook appointments and make the most of the remaining days of the show.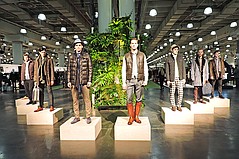 Outside the Javits Center, people were bundled up in winter coats and snow boots, but inside at the MRket menswear trade show, men in shorts and T-shirts were taking their turn on the Cycle for Survival bike to help raise funds for rare cancer research at Memorial Sloan Kettering Cancer Center.
Most buyers arriving for the Liberty Fairs NYC show at Pier 94 in New York missed the historic snowstorm and the resulting travel cancellations.
NEW YORK—Late in the afternoon on the last day of the Milano Unica trade show, two designers were walking in and out of booths showcasing luxury Italian fabrics.
Before winter storm Jonas slammed into New York on Jan. 22, organizers of international textile show Texworld USA said preregistration was up 25 percent for the show's Jan. 24–26 run at the Javits Center.
Many vendors felt optimistic about 2016 business after Fashion Market Northern California wrapped up its Jan. 24–26 run at the San Mateo Event Center in San Mateo, Calif.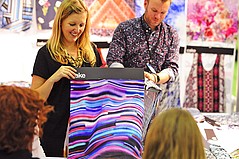 January 28, 2016
|
By Natalie Zfat, Contributing Writer
International textile show Première Vision New York hosted its 32nd show in New York, featuring fabrics, trim, leather, manufacturing resources and original artwork at a new venue—Midtown West's Pier 94.
The new Taylor Swift collection that has an all-American girl vibe didn't debut in New York or Paris but launched its first looks in a fashion show at Hong Kong Fashion Week.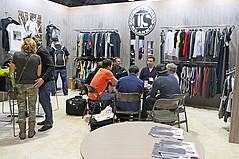 The Imprinted Sportswear Show, which traditionally sprawls across a large convention center ballroom every year at the Long Beach Convention and Entertainment Center, was the biggest ISS trade show produced by Emerald Expositions ever since it acquired the show in 2001, said Jeff Brown, the show's group show director.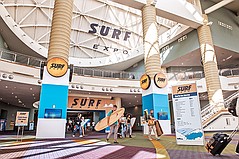 It was the 40th anniversary of the Surf Expo trade show, and during its most recent run, Jan. 14–16 in Orlando, Fla., the sprawling trade show for swim, surfwear and beach culture reported an increase in vendors.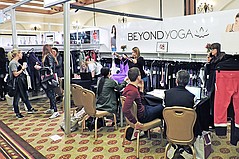 Active Collective, the activewear and athleisure show that bowed last year in Huntington Beach, Calif., returned for its second solo show with 90 exhibitors showing their collections Jan. 15–16 at the Hyatt Regency Huntington Beach Resort.