TRADE SHOWS
| May 12, 2016
With a packed trade-show calendar—as well as new trade shows launching—event organizers are faced with the task of driving traffic to their shows. It's even more challenging in markets such as Las Vegas, where multiple events run concurrently at locations scattered around town.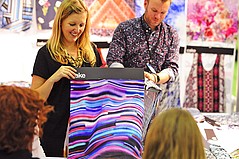 International textile show Première Vision New York hosted its 32nd show in New York, featuring fabrics, trim, leather, manufacturing resources and original artwork at a new venue—Midtown West's Pier 94.
The new Taylor Swift collection that has an all-American girl vibe didn't debut in New York or Paris but launched its first looks in a fashion show at Hong Kong Fashion Week.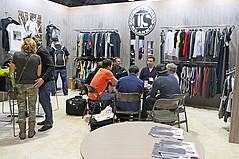 The Imprinted Sportswear Show, which traditionally sprawls across a large convention center ballroom every year at the Long Beach Convention and Entertainment Center, was the biggest ISS trade show produced by Emerald Expositions ever since it acquired the show in 2001, said Jeff Brown, the show's group show director.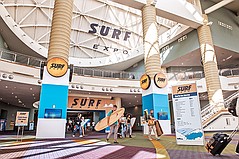 It was the 40th anniversary of the Surf Expo trade show, and during its most recent run, Jan. 14–16 in Orlando, Fla., the sprawling trade show for swim, surfwear and beach culture reported an increase in vendors.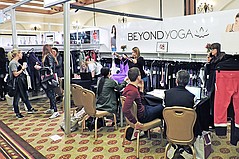 Active Collective, the activewear and athleisure show that bowed last year in Huntington Beach, Calif., returned for its second solo show with 90 exhibitors showing their collections Jan. 15–16 at the Hyatt Regency Huntington Beach Resort.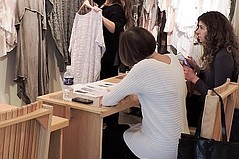 January market in Los Angeles is typically a low-key affair with retailers looking to fill in depleted inventories after the holiday season or buyers looking to review lines in a more-relaxed setting before the crush of the Las Vegas trade shows in February.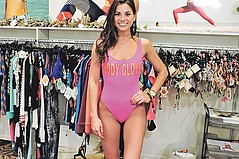 Southern California got a break in the El Niño rainstorms just in time for the Jan. 8–9 run of Swim Collective at the Hyatt Huntington Beach, a seaside resort in Huntington Beach, Calif.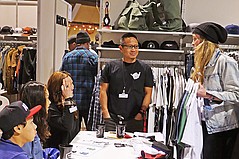 Attendance increased 6 percent at streetwear and action sports–focused trade show Agenda, held Jan. 7–8 at the sprawling Long Beach Convention Center in Long Beach, Calif.
Shape, the activewear and athleisure show launched last year by the California Market Center, is changing its name and expanding its focus in 2016.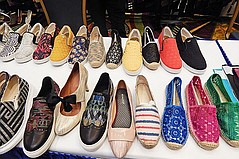 For the third season, the SoCal Materials Show has united suppliers from around the world in a two-day trade exhibit in Los Angeles.
This was a big year of change for apparel and textile trade shows as new players entered the market, new partnerships were formed and new categories opened.
MRket is diving into the activewear market with Move, a new section at the upscale menswear trade show.
Coeur, the high-end accessories and lifestyle show, is moving to the 13th-floor Penthouse of the California Market Center for its March 14–16 edition during the Fall 2016 Los Angeles Fashion Market.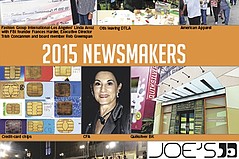 The people and events that made the news in 2015.
This was a big year for Swim Collective, the 4-year-old Southern California trade show. In January, the trade show launched a companion event, Active Collective, which featured activewear and athleisure lines showing alongside Swim Collective's swimwear brands.