IMPORT & EXPORT
By Alison A. Nieder | December 5, 2013
Texworld USA, the biannual fabric show in New York, has struck a partnership with Tradegood, the online B2B sourcing site founded by Intertek.
More, more, more" seemed to be the theme at Miami Swim Week

Finding new lines and innovative clothing will be getting easier at the various apparel and footwear trade shows run by Advanstar Communications, organizer of MAGIC Market Week in Las Vegas
Contemporary trade show Coast is preparing to debut its New York edition Sept. 16–17 at Stage 37 on Manhattan's West Side.
Strategies for finding an investor or selling a company were on the agenda at a July 9 panel discussion organized by the California Fashion Association and hosted by Kingpins, during the denim trade show's July 9-10 run at the Cooper Design Space in downtown LA.
The July 9–10 run of the Kingpins boutique denim trade show at the Cooper Design Space in Los Angeles included 44 local and international exhibitors.
Venue, a new streetwear trade show, debuted June 28 at the Los Angeles Convention Center, with 40 exhibitors who were enthusiastic about meeting retailers and connecting with other vendors.
Business was steady and productive at Fashion Market Northern California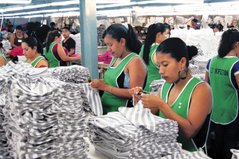 Ronnie Ekelund and Priscilla Silva flew from California to Guatemala on a mission.
Liberty Fashion Lifestyle Fairs, the new trade show created by retailer and Project founder Sam Ben-Avraham, won't launch until July in New York and August in Las Vegas, but the West Coast will get a taste of the new show's offerings at a pop-up shop Liberty is organizing with menswear e-tailer Wittmore.
GLM, the organizer of Surf Expo and more than 20 other trade shows, announced it would put its 1-year-old Launch LA trade show on the back burner while it rethinks the concept.
Nielsen Expositions, the producer of the prominent Outdoor Retailer trade show, was acquired by Onex Corp. for $950 million
The challenge for all trade show attendees is to find what they're looking for—even if they're not quite sure what that is.
The trade show circuit is a tough circuit.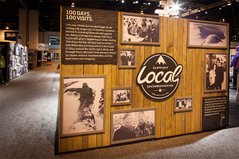 Trade show exhibitor production rooted in eco-friendly practices
After a launch in August at LA Live in downtown Los Angeles, the second edition of the Lazr footwear trade show was held April 24–26 at the Cooper Design Space in LA's fashion district.