TRADE SHOWS
By Andrew Asch | May 21, 2015
After five years producing the boutique swim trade event Salon Allure, Rick Fatzinger, the event's managing partner, announced that his team will double the size of the event and rename it Hammock.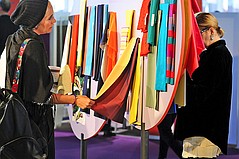 Première Vision New York and Indigo New York returned to Pier 92, on the western edge of Manhattan, for a second time Jan. 13–14. Almost 300 vendors from 24 countries, including a strong showing of Turkish firms, came to exhibit their Spring/Summer 2016 collections in the categories of fashion fabrics, accessories, and textile and surface design.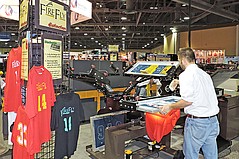 With screen-printing machines whirring and salespeople talking about the next big thing in T-shirts, the Imprinted Sportswear Show Long Beach ran Jan. 16–18 at the Long Beach Convention Center, located by one of America's busiest ports, in Long Beach, Calif.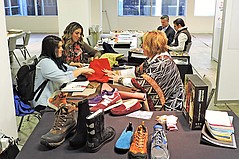 The debut run of the SoCal Materials Show got off to a brisk start as manufacturers and brands crowded the aisles of the California Market Center's penthouse on the hunt for sourcing materials for footwear, accessories and apparel.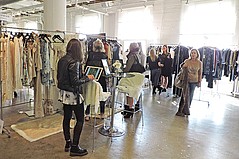 January 15, 2015
|
By Andrew Asch, Deborah Belgum and Alison A. Nieder
The first Los Angeles Fashion Market of 2015 proved to be surprisingly upbeat for many exhibitors, who reported seeing steady traffic from primarily West Coast retailers.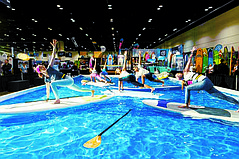 While much of the Eastern Seaboard suffered under a cold snap Jan. 8–10, weather in Orlando, Fla. was a good backdrop to Surf Expo, the veteran trade show for surfing and other water sports.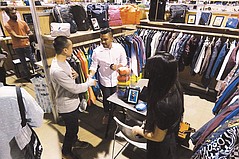 A cold winter helped produce a hot show at Agenda, the first trade show of the 2015 trade-show season, which ran Jan. 5–6 at the Long Beach Convention Center in Long Beach, Calif.
Business Journals Inc.—the New York–based organizer of the Moda, Accessories The Show and Fame trade shows—announced plans to shift its May show dates and co-locate with ENK's Intermezzo and Accessorie Circuit at the Jacob K. Javits Convention Center in New York.
The California Market Center will launch Shape, a new trade show focused on the "athleisure" trend, during the March 16–18 run of Los Angeles Fashion Market.
The 46th semiannual Hong Kong Fashion Week will be held Jan. 19–22 at the Hong Kong Convention Centre with a number of fashion shows, seminars, exhibitors and trend forecasts tailor-made for buyers and other attendees.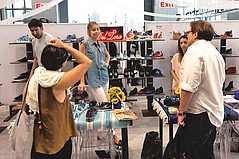 Las Vegas' Mandalay Bay Convention Center hosts sprawling fashion trade shows Project, ENK Vegas,the eclectic Pooltradeshow and the higher-end Men's trade show as well as The Tents.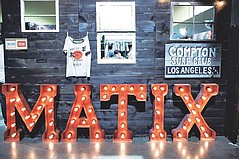 Most trade show booths are plain 10-by-10 affairs, and they give a clear message: Trade shows are just about business.
Apparel manufacturers and retailers looking to scout factories will have a new venue when the Factory Direct trade show bows March 2–4 at The New Mart in downtown Los Angeles.
Trade shows can be fun, but they can zap your energy with endless hours on your feet or days bogged down at a booth. Here are a few suggestions on new restaurants and boutiques that might make life a little easier when traveling to those trade shows.
Whether attending a stand-alone trade show or heading into the multi-venue shows in Las Vegas, Los Angeles or New York, buyers and other trade-show attendees have a lot to see in a limited time. California Apparel News spoke to several trade-show organizers about the resources they have to help attendees navigate the shows.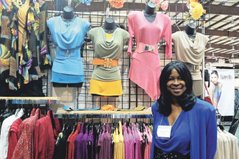 October 23, 2014
|
By By Christina Aanestad Contributing Writer
Buyers at the Oct. 19–22 run of Fashion Market Northern California at the San Mateo Event Center shopped more than 250 exhibitors displaying everything from high-end formalwear to moderate styles and accessories.