TRADE SHOWS
By Andrew Asch | September 25, 2014
The LA Men's Market trade show forecasts growth and filling a unique niche when it rolls out its first-anniversary show at the Area 4 section of the California Market Center Oct. 13–14.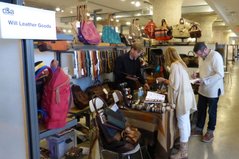 Buyers from Nordstrom, Nasty Gal, Piperlime, Amazon.com, ShopBop, Elyse Walker, Madison, Ron Herman, Tilly's, Revolve and American Rag turned out for the Fall 2014 Los Angeles Fashion Market.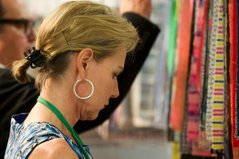 A slow start on opening day of the March 10–12 run of the Los Angeles International Textile Show gave way to a flurry of activity as a mix of established brands and emerging designers turned out to source fabric, trim, trend and technology resources.
The following new lines and new showrooms will be available during the March 16–20 run of Los Angeles Fashion Market. (Note: Not all showroom buildings are open all days. Please check Apparelnews.net for correct start and end dates for each building.)
During the March 10–12 run of the Los Angeles International Textile Show at the California Market Center, the CMC is hosting a series of free seminars on the 13th floor of the building.
The outlook is encouraging after the recent run of apparel, accessories and sourcing trade shows in Las Vegas, where many exhibitors reported upbeat buyers ready to place orders for Immediate through Fall deliveries.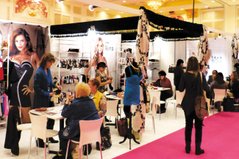 Amid the more than 130 lingerie, sleepwear and loungewear brands exhibiting at theCurveNV Las Vegas show Feb. 17–18 at The Venetian were 30 new companies.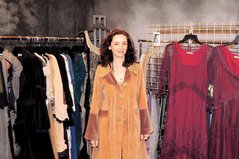 A certain buzz of activity permeated the Women's Wear in Nevada (WWIN) trade show, which caters primarily to misses and updated contemporary clothing exhibitors selling to specialty stores.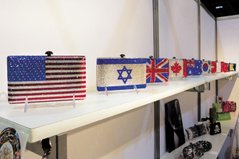 Buyers looking for upscale menswear, womenswear and accessories turned out for the Feb. 17–19 run of MRket, Stitch and Accessories The Show at the Sands Expo & Convention Center.
Capsule continued its commitment to being a forum for independent designers and high-end lines with a unique point of view when it ran Feb. 17–19 at The Venetian.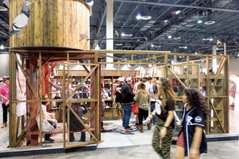 Agenda's second show in Las Vegas mixed business with pleasure when it ran Feb. 17–19 as one of the Modern Assembly family of shows at Level 2 of the Sands Expo & Convention Center.tk
The Tents at Project, a curated show devoted to designer and luxury brands, was moved to a space in the Mandalay Bay Convention Center, adjacent to Project.
Aspirations for the second Liberty Fashion and Lifestyle Fairs were high when it ran Feb. 17–19 at the Sands Expo & Convention Center.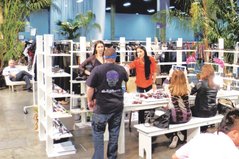 For Greg Garrett of the Black Swan fashion label, ENKVegas was a great show. The women's show exhibited at the Mandalay Bay Convention Center in Las Vegas, and his label's sales increased 35 percent compared with last February.
Project is one of the giants of MAGIC Market Week. It took up more than half the space of the gargantuan Mandalay Bay's South Convention Center, which hosted 1,500 brands.
Approximately 1,500 booths with 1,100 companies stretched out under the bright lights of the South Hall of the Las Vegas Convention Center.