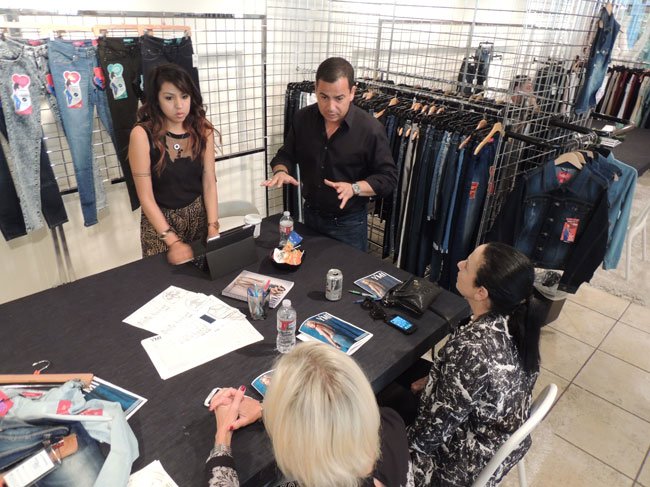 TRADE SHOWS
By Andrew Asch | October 9, 2014
Business for the juniors and department store–focused LA Majors Market, which ran Oct. 6-8 at the California Market Center, was brisk, according to the market's vendors.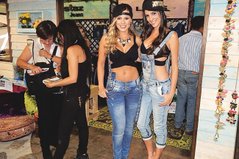 Colombia is a powerhouse of apparel production in South America, right after Brazil. And the country is fighting to keep its apparel and textile industry vibrant. Every year, Colombiamoda gets bigger with more pavilions and elements to it.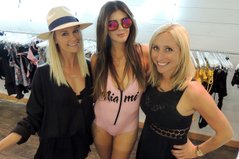 The trend for women's swimwear is getting skimpier, but the market for bikinis, one-pieces and coverups is becoming a much bigger business.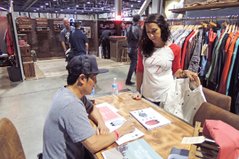 Agenda has always staked a claim to being the go-to place for streetwear and action-sports clothing, and it defended that position this year by attracting a host of big-name retailers and a wide array of apparel outposts.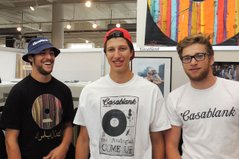 For the owners of the Casablank streetwear label, business can be a transcontinental road trip.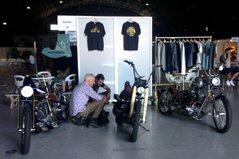 A new menswear show called Fi3 took flight at Barker Hangar at the Santa Monica Airport, but it had a different twist.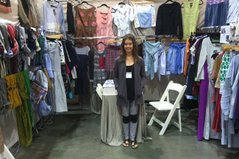 June 26, 2014
|
By By Christina Aanestad
The San Mateo Event Center was bustling with activity during the June 22–24 run of Fashion Market Northern California, where exhibitors were showing fashion and accessories lines and buyers were placing last-minute Summer through late-Fall orders.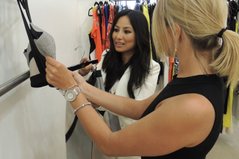 Los Angeles Fashion Market was busier than expected for many showing at the California Market Center, The New Mart, the Cooper Design Space, the Gerry Building and the Lady Liberty Building, as well as exhibitors showing at Designers and Agents, Brand Assembly and Select.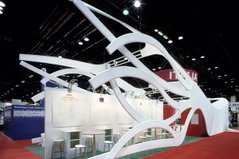 For Giorgio Borruso, a structure does not have to be made of marble to make an architectural statement. A structure can be bold, elegant and have the shelf life of a few days or weeks—perfect for a trade show.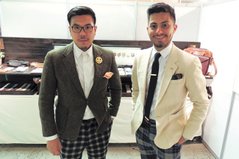 To draw buyers' attention at noisy, sprawling trade shows, exhibitors employ merchandising schemes from the baroque to elegant simplicity.
Now that the economy is moving forward, the number of new restaurants and clothing stores is starting to pop again. Here's our take on some fun and interesting boutiques and restaurants to explore when you are out and about attending your favorite trade show.
California Apparel News caught up with several trade-show organizers—from the giant companies with a huge portfolio of shows to the boutique shows merchandised with a highly curated mix. Here's what they had to say about buyer tools, perks and resources in the coming year.
Swim Collective, the 5-year-old West Coast swimwear show, will return to the Hyatt Regency in Huntington Beach, Calif., for its Aug. 12–13 run, then move to the St. Regis Monarch Beach Resort in Dana Point, Calif., in January.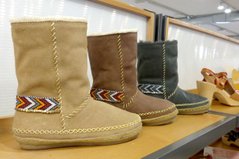 The Lazr footwear show kicked off in its new home on the third floor of The New Mart in Los Angeles for its April 23–25 run with a small group of higher-end shoe brands and an eye on the next edition of the show in August.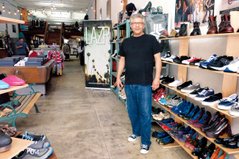 Footwear trade show Lazr has a new home and a permanent pop-up shop in the Los Angeles Fashion District.
Now in its 50th year, Fashion Market Northern California showcased Fall 2014 styles from international brands and domestic labels during its April 11–13 run at the San Mateo County Event Center in San Mateo, Calif.