TRADE SHOWS
By Andrew Asch | November 19, 2015
Venue Trade Show founder Miles Canares announced Silk Show, a new event that will take a bow at the sprawling Asian American Expo, which is scheduled to run Jan. 16–17 at the Pomona Fairplex in Pomona, Calif.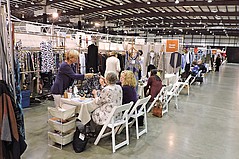 For exhibitors—and some buyers—there wasn't much time between the close of the trade shows in Las Vegas and the opening of Fashion Market Northern California on Aug. 22 at the San Mateo Event Center.
This was a year of growth for the off-price market, and it was a time when more retailers wanted a piece of the market in which apparel is sold for 20 percent to 70 percent below wholesale prices.
The summer season for the Agenda trade show seems like a fast-paced sprint.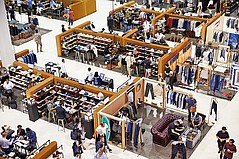 Attendee traffic increased 7 percent over last year at the Liberty Fashion & Lifestyle Fairs during the show's Aug 17–19 run at the Sands Expo & Convention Center in Las Vegas.
It was a time for new sections at Capsule, one of the Modern Assembly shows, which ran in the Sands Expo & Convention Center and The Venetian Aug. 17–19.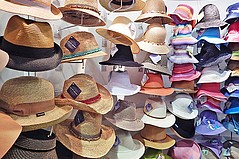 Food trucks and a large teepee in the middle of the exhibition floor gave the trio of shows organized by Business Journals Inc. a more contemporary and avant-garde feeling this year.
A sea of clothing filled the six ballrooms of the Rio All-Suites Hotel & Casino for the semiannual WomensWear In Nevada (WWIN) show in Las Vegas.
More than 40 countries exhibited at the Sourcing at MAGIC show, growing from 2,050 booths last year to 2,700 booths this year.
WomensWear In Nevada trade show now under ownership of Urban Expositions.
For the last two years, Cabana has been a popular trade show held in two big tents on the beach during Miami Swim Week. Buyers and vendors consistently raved about the well-curated collection of brands and the cool vibe that have kept exhibitors happy and buyers walking through the doors.
Swim Collective is just a few years old, but already it has grown to the size of the very popular SwimShow in Miami Beach, Fla.
LAS VEGAS—The landscape of the Las Vegas trade shows changed again as the giant UBM Advanstar, owner of the MAGIC Marketplace and Project, re-merchandised the layout of its shows.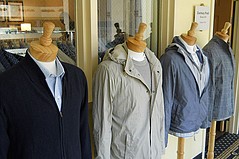 August 13, 2015
|
By Kelli Freeman, contributing writer
Spirits were high and business was written at the West Coast Trend Show Spring '16 menswear fashion market, held at the Embassy Suites hotel near the Los Angeles International Airport.
Las Vegas Seminar Calendar
NEW YORK—After celebrating its 10th anniversary in Milan, Italian textile trade show Milano Unica took a small group of mills on the road for its first edition in New York.