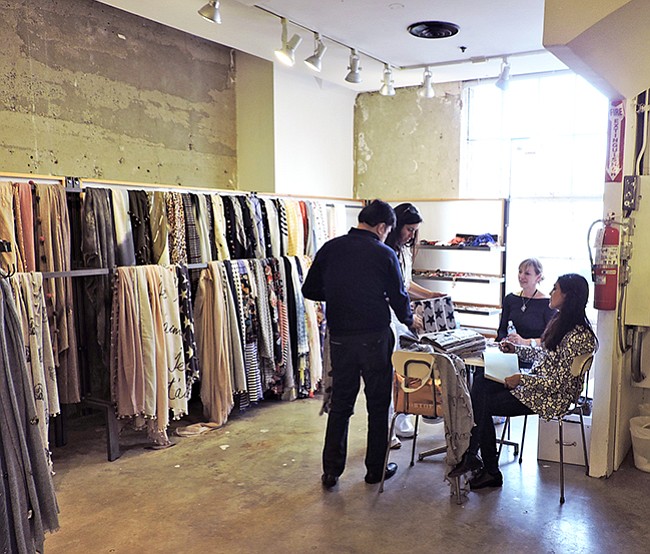 TRADE SHOWS
By Andrew Asch, Deborah Belgum, Alison A. Nieder | March 16, 2017
For many buyers and exhibitors, the March 13–16 run of Los Angeles Fashion Market was the last stop in a long trade-show season that included shows three weeks ago in Las Vegas and New York.
The Jan. 10–11 run of the OC.Mix trade show drew a mix of returning exhibitors and newcomers to the small, regional trade show held in the Irvine, Calif., headquarters of Z Supply.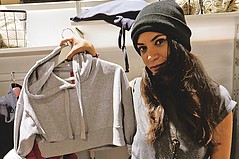 Tina Rani helped launch basics line GCK in August, and, because the brand was new, she did not expect much from its first trade-show outing at Agenda, which ran Jan. 5–6 at the Long Beach Convention Center in Long Beach, Calif
There was a lot of movement in the trade-show sector in 2016.
There's a new trade show launching in February in New York for designer collections.
Just when people thought MAGIC couldn't get any larger, UBM—the trade show giant that owns MAGIC, Project, FN Platform and Pooltradeshow—purchased Business Journals Inc., which produces the MRket, Stitch, Accessories The Show and Fame trade shows.
Emerald Expositions LLC, the San Juan Capistrano, Calif.–based owner of Surf Expo and Outdoor Retailer, expanded its foothold in the swim and active businesses with the August acquisition of Swim Collective and its sister trade show, Active Collective, the Santa Barbara, Calif.–based trade shows founded by Shannon Leggett.
The Capsule trade show was deemed a success after 175 vendors exhibited at its inaugural Los Angeles show in October. Cofounder Deirdre Maloney confirmed that the 9-year-old, high-end contemporary show will be in Los Angeles to stay.
The upcoming Hong Kong Fashion Week for Fall/Winter, to be held Jan. 16–19, 2017, at the Hong Kong Exhibition & Convention Centre, will be introducing two new apparel zones: fashionable sportswear and casualwear.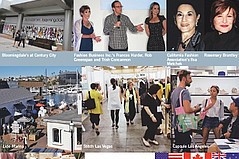 From high-profile bankruptcies in manufacturing, shipping and e-commerce to million-dollar development projects across the Southland, 2016 was a year of stark contrasts for the apparel industry.
Traveling to trade shows means three things: making big sales, eating out and discovering a new store to provide a nice pick-me-up. Here are a few suggestions on some of the newer restaurants and fashionable boutiques found in the major cities on the trade-show circuit.
As retailers, designers and sourcing executives start making their trade-show plans for 2017, California Apparel News caught up with several trade-show executives to find out what new plans are in store for the coming year. From new locations and new areas of focus to added amenities and expanded educational programs, organizers are pulling out the stops to improve attendees' trade-show experience.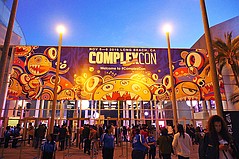 The inaugural ComplexCon event in Long Beach, Calif., mixed fashion trade-show exhibition business with comic-convention fandom during its Nov. 5–6 run, when the novel arrangement made some of the event's vendors wonder if this angle on a trade show could turn into a new revenue center.
The weather outside was Northern California cool and gray, but the mood—and the merchandise—inside the San Mateo Event Center was sunny as retailers from across the Western U.S. turned out for Fashion Market Northern California to place orders for Spring goods.
The Los Angeles Fashion Week runway shows continued with events hosted by Style Fashion Week, Fashion Week Los Angeles and Fashion Business Inc.