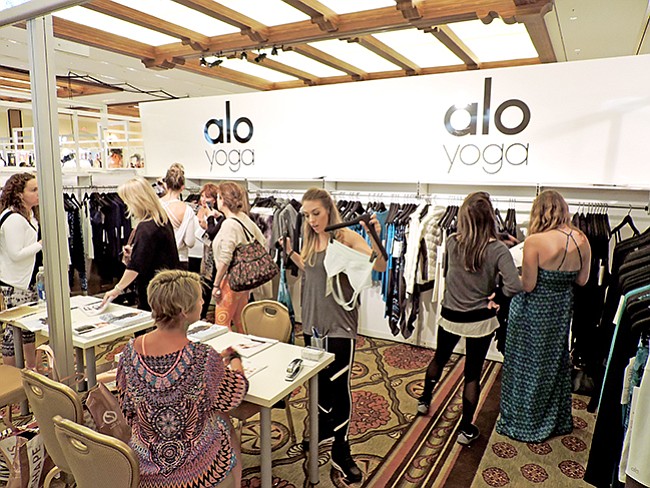 TRADE SHOWS
By Alison A. Nieder | June 25, 2015
Buyers from department stores, resorts, boutique stores and yoga studios turned out early for the June 23–24 run of Active Collective at the Hyatt Regency Huntington Beach Resort in Huntington Beach, Calif.
Business Journals Inc.—the New York–based organizer of the Moda, Accessories The Show and Fame trade shows—announced plans to shift its May show dates and co-locate with ENK's Intermezzo and Accessorie Circuit at the Jacob K. Javits Convention Center in New York.
The California Market Center will launch Shape, a new trade show focused on the "athleisure" trend, during the March 16–18 run of Los Angeles Fashion Market.
The 46th semiannual Hong Kong Fashion Week will be held Jan. 19–22 at the Hong Kong Convention Centre with a number of fashion shows, seminars, exhibitors and trend forecasts tailor-made for buyers and other attendees.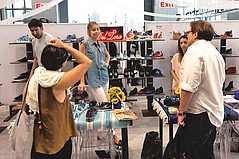 Las Vegas' Mandalay Bay Convention Center hosts sprawling fashion trade shows Project, ENK Vegas,the eclectic Pooltradeshow and the higher-end Men's trade show as well as The Tents.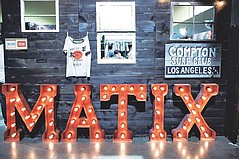 Most trade show booths are plain 10-by-10 affairs, and they give a clear message: Trade shows are just about business.
Apparel manufacturers and retailers looking to scout factories will have a new venue when the Factory Direct trade show bows March 2–4 at The New Mart in downtown Los Angeles.
Trade shows can be fun, but they can zap your energy with endless hours on your feet or days bogged down at a booth. Here are a few suggestions on new restaurants and boutiques that might make life a little easier when traveling to those trade shows.
Whether attending a stand-alone trade show or heading into the multi-venue shows in Las Vegas, Los Angeles or New York, buyers and other trade-show attendees have a lot to see in a limited time. California Apparel News spoke to several trade-show organizers about the resources they have to help attendees navigate the shows.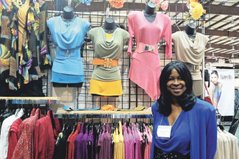 October 23, 2014
|
By By Christina Aanestad Contributing Writer
Buyers at the Oct. 19–22 run of Fashion Market Northern California at the San Mateo Event Center shopped more than 250 exhibitors displaying everything from high-end formalwear to moderate styles and accessories.
Buyers ranging from major retailers such as Bloomingdale's, Neiman Marcus and Nordstrom to key specialty stores and e-tailers such as ShopBop, Ron Herman, Fred Segal and Beckley turned out for the recent run of Los Angeles Fashion Market, which was spread across multiple showroom buildings and several returning and new trade shows.
New ownership usually means change for any company. Following the recent announcement that U.K. company UBM PLC will acquire Advanstar for $972 million, many in the industry wondered what changes were in store for the trade show giant, whose shows include MAGIC, Project and Coterie.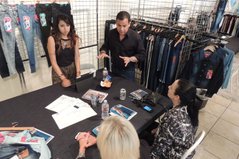 Business for the juniors and department store–focused LA Majors Market, which ran Oct. 6-8 at the California Market Center, was brisk, according to the market's vendors.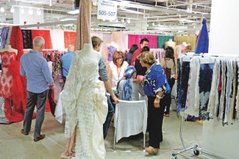 Traffic steadily picked up at the Sept. 29–Oct. 1 run of the Los Angeles International Textile Show at the California Market Center in Los Angeles, where exhibitors said they met with both well-known brands as well as new designers.
Advanstar Communications Inc., producer of the biannual MAGIC Marketplace trade shows in Las Vegas, the biggest apparel trade show in North America, announced on Oct. 1 that it will be acquired for $972 million, by London-based media company and events producer UBM PLC.
Designers and Agents, which organizes curated trade shows for contemporary fashions, has decided to suspend its Paris show, which took place for several years in the Marias district of the French capital.