TRADE SHOWS
By Alison A. Nieder | June 13, 2016
CurveNV will move to the Mandalay Bay Convention Center, where it will co-locate with UBM's Project Womens trade show during the shows' Aug. 15–17 run.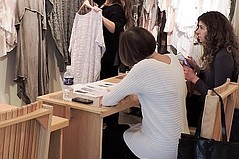 January market in Los Angeles is typically a low-key affair with retailers looking to fill in depleted inventories after the holiday season or buyers looking to review lines in a more-relaxed setting before the crush of the Las Vegas trade shows in February.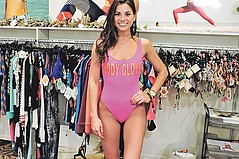 Southern California got a break in the El Niño rainstorms just in time for the Jan. 8–9 run of Swim Collective at the Hyatt Huntington Beach, a seaside resort in Huntington Beach, Calif.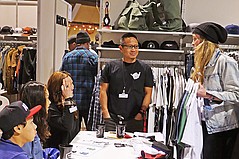 Attendance increased 6 percent at streetwear and action sports–focused trade show Agenda, held Jan. 7–8 at the sprawling Long Beach Convention Center in Long Beach, Calif.
Shape, the activewear and athleisure show launched last year by the California Market Center, is changing its name and expanding its focus in 2016.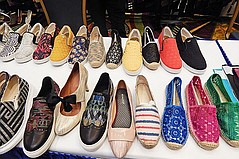 For the third season, the SoCal Materials Show has united suppliers from around the world in a two-day trade exhibit in Los Angeles.
This was a big year of change for apparel and textile trade shows as new players entered the market, new partnerships were formed and new categories opened.
MRket is diving into the activewear market with Move, a new section at the upscale menswear trade show.
Coeur, the high-end accessories and lifestyle show, is moving to the 13th-floor Penthouse of the California Market Center for its March 14–16 edition during the Fall 2016 Los Angeles Fashion Market.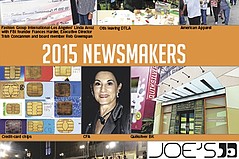 The people and events that made the news in 2015.
This was a big year for Swim Collective, the 4-year-old Southern California trade show. In January, the trade show launched a companion event, Active Collective, which featured activewear and athleisure lines showing alongside Swim Collective's swimwear brands.
Venue Trade Show founder Miles Canares announced Silk Show, a new event that will take a bow at the sprawling Asian American Expo, which is scheduled to run Jan. 16–17 at the Pomona Fairplex in Pomona, Calif.
After eight years in Paris, French lingerie and swimwear trade shows Mode City and Interfilière will temporarily return to Lyon, France, for their July 9–11, 2016, run.
Hitting the trade-show circuit is a bit of an adventure. If you're a buyer, it's all about discovering that new clothing line that will sell through the roof. If you're a vendor, it's hoping that retailers love your collection and can't get enough of it.
Nearly one year after UBM PLC acquired California-based Advanstar Communications, the organizer of MAGIC and several other apparel trade shows, UBM is making some significant adjustments to its executive lineup within the fashion group division.
Trade shows offer attendees a wealth of opportunities, from business-to-business seminars and networking functions to the main event—walking trade shows looking for new products and trends. With so much for trade show visitors to do and see, we asked several show organizers how they recommend attendees budget their time at their trade shows.