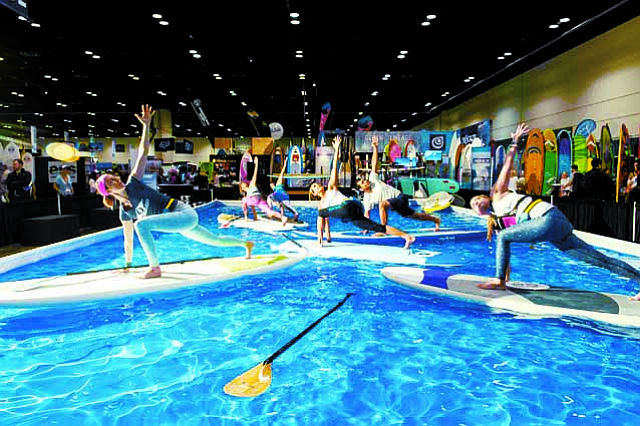 TRADE SHOWS
By Andrew Asch | January 15, 2015
While much of the Eastern Seaboard suffered under a cold snap Jan. 8–10, weather in Orlando, Fla. was a good backdrop to Surf Expo, the veteran trade show for surfing and other water sports.
Now in its 50th year, Fashion Market Northern California showcased Fall 2014 styles from international brands and domestic labels during its April 11–13 run at the San Mateo County Event Center in San Mateo, Calif.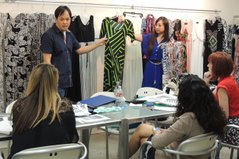 From technology to real estate, the way that major retailers do business is changing, and some of those changes were reflected in the Los Angeles Majors Market, a department store–focused event that ran April 7–9 at the California Market Center.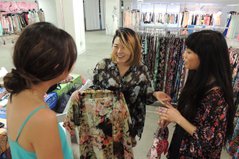 A tightly curated collection of Los Angeles–designed and Los Angeles–made collections exhibited in the second edition of the LA Apparel Show, held April 7–9 on the 13th floor of the California Market Center.
Advanstar Fashion Group named Mike Sampson senior vice president of strategic sales for the company's trade shows, including Project, The Tents at Project, Coterie, ENKVegas, TMRW, MAGIC Men's, Sole Commerce, Intermezzo, Accessories Circuit and Children's Club.
The California Market Center is moving the start dates of its Select contemporary trade show and its Transit footwear show.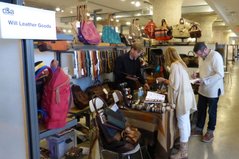 Buyers from Nordstrom, Nasty Gal, Piperlime, Amazon.com, ShopBop, Elyse Walker, Madison, Ron Herman, Tilly's, Revolve and American Rag turned out for the Fall 2014 Los Angeles Fashion Market.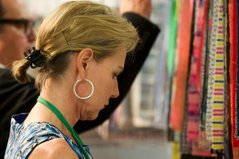 A slow start on opening day of the March 10–12 run of the Los Angeles International Textile Show gave way to a flurry of activity as a mix of established brands and emerging designers turned out to source fabric, trim, trend and technology resources.
The following new lines and new showrooms will be available during the March 16–20 run of Los Angeles Fashion Market. (Note: Not all showroom buildings are open all days. Please check Apparelnews.net for correct start and end dates for each building.)
During the March 10–12 run of the Los Angeles International Textile Show at the California Market Center, the CMC is hosting a series of free seminars on the 13th floor of the building.
The outlook is encouraging after the recent run of apparel, accessories and sourcing trade shows in Las Vegas, where many exhibitors reported upbeat buyers ready to place orders for Immediate through Fall deliveries.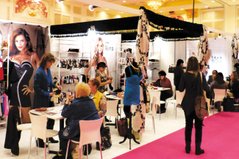 Amid the more than 130 lingerie, sleepwear and loungewear brands exhibiting at theCurveNV Las Vegas show Feb. 17–18 at The Venetian were 30 new companies.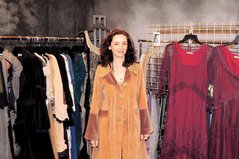 A certain buzz of activity permeated the Women's Wear in Nevada (WWIN) trade show, which caters primarily to misses and updated contemporary clothing exhibitors selling to specialty stores.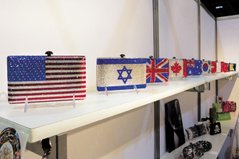 Buyers looking for upscale menswear, womenswear and accessories turned out for the Feb. 17–19 run of MRket, Stitch and Accessories The Show at the Sands Expo & Convention Center.
Capsule continued its commitment to being a forum for independent designers and high-end lines with a unique point of view when it ran Feb. 17–19 at The Venetian.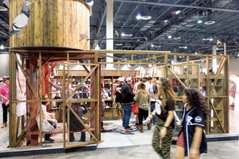 Agenda's second show in Las Vegas mixed business with pleasure when it ran Feb. 17–19 as one of the Modern Assembly family of shows at Level 2 of the Sands Expo & Convention Center.tk