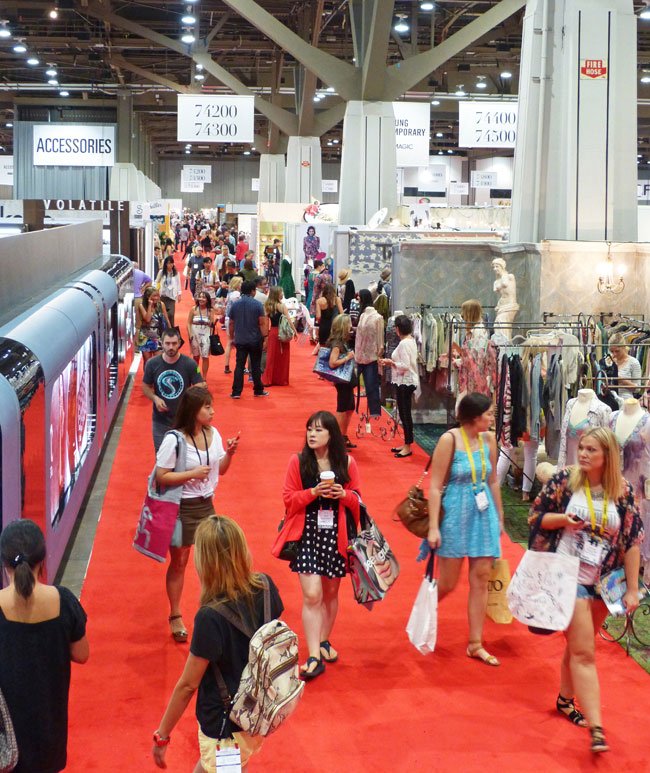 TRADE SHOWS
| August 28, 2014
The apparel industry converged in Las Vegas to shop for apparel, accessories, footwear and sourcing resources at the biannual trade shows anchored by the giant MAGIC shows.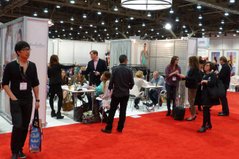 Domestic and international retailers navigated the more than 20 events held across the city at this week's Las Vegas apparel, accessories and sourcing shows.
Première Vision S.A. is growing its portfolio of upscale textile and trim trade shows, which includes Première Vision, Indigo, Expofil, Modamont, Tissu Premier and Fatex, with the addition of leather and fur trade show the Cuir à Paris.
At the center is the massive MAGIC Market Week, the multi-show lineup taking place at the Las Vegas Convention Center and the Mandalay Bay Convention Center.
Advanstar Global, the company that produces the MAGIC Market Week trade shows, announced a pair of executive promotions.
Kingpins—the boutique denim trade show with editions in New York, Los Angeles and Hong Kong—is putting its Los Angeles show on hiatus while it concentrates on launching its newest show in Amsterdam.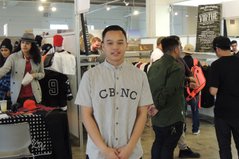 There was a new venue and high energy for the second edition of the Venue trade show, which ran Jan. 29–30 on the 11th floor of the Cooper Design Space in downtown Los Angeles.
For the upcoming Los Angeles Fashion Week Fall '14 season, Designers and Agents will open its show on Sunday, March 16.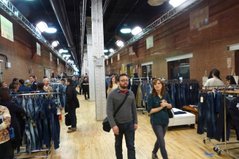 Despite inclement weather, the boutique denim trade show was held at The Tunnel in New York's Chelsea district.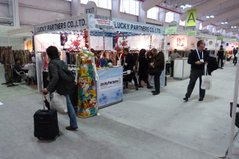 New York saw more than a foot of snowfall on opening day of the Jan. 20–23 run of Texworld USA.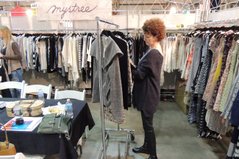 SAN MATEO, Calif.—The first Fashion Market Northern California trade show of 2014 buzzed with business during its Jan. 26–28 run at the San Mateo Event Center in San Mateo, Calif., which is a 20-minute drive south of San Francisco.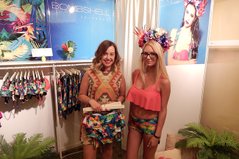 Retailers hunted for anything that hinted of newness at one of the year's first swimwear shows.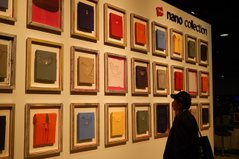 The name of the game for the T-shirt crowd this year is discovering a fresh take on blank tops.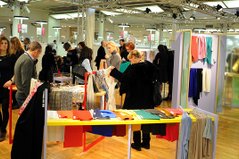 January 17, 2014
|
By Caitlin Kelly
Designers lined up in the cold as Première Vision New York and Indigo New York showed the work of textile and accessories designers from 15 countries.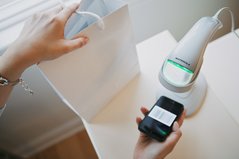 January 17, 2014
|
By Caitlin Kelly
This year's National Retail Federation Big Show offered the usual frenzy of meeting, greeting and selling as retailers checked out the latest in technology.