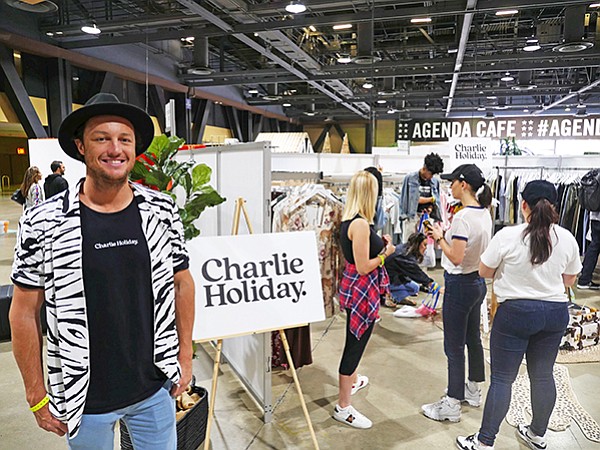 TRADE SHOWS
By Andrew Asch | July 5, 2018
Agenda marked its first show without its founder, Aaron Levant, during its June 28–30 run at the Long Beach Convention Center.
At the upcoming Los Angeles Fashion Market in March, the California Market Center is taking the wraps off a new trade show, which will be on the building's top floor.
A new trade show called Label Array will be held at the California Market Center.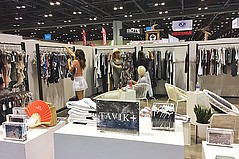 Surf Expo, known for showcasing all kinds of apparel and accessories related to surfing and other water-related sports, is adding a new section called Bluewater.
The fashion business has gone through major changes, but the basic model for fashion trade shows has not budged, said Aaron Levant, founder of the Agenda trade show and senior vice president of trade-show producer Reed Exhibitions.
Starting in 2018, the California Market Center will shift its Los Angeles Fashion Market schedule to a three-day format.
The Sewn Products Equipment & Suppliers of the Americas and trade-show producer Messe Frankfurt Inc. announced they have extended their contract to co-produce the Texprocess Americas trade show through 2032.
Eurovet Americas, the U.S. division of Paris-based trade-show producer Eurovet, has a new general manager.
Three apparel trade shows are teaming up in Las Vegas to launch a conference for retailers and brands that will feature keynote speakers and workshops as well as industry services and tools.
The Womenswear In Nevada show, which takes place twice a year in Las Vegas, has been undergoing a number of changes recently. The decades-old show was sold two years ago to trade-show organizer Urban Expositions, and since then it has seen a revolving door of show directors.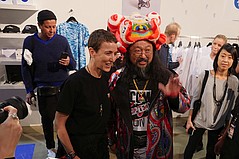 Exclusive skateboard decks, rare screen-printed T-shirts crafted by design hero Virgil Abloh, appearances by VIPs such as former Lakers star Kobe Bryant.
New restaurants and shops are popping up all the time, but here's a selection of some of the latest hot spots that will help you make your trade-show foray in the nation's major cities even more of an adventure.
As we get ready to ring in the new year, trade-show organizers are starting to roll out some of their plans for 2018.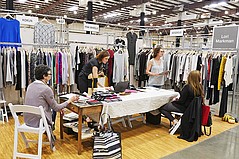 It didn't look like a good day to go to a trade show.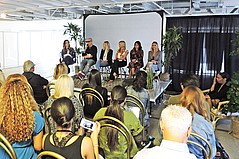 The California Market Center organized several seminars during the recent Los Angeles Fashion Market, including one titled "The Importance of Influencers for the Modern-Day Retailer."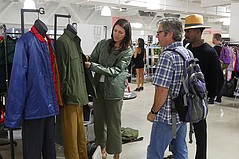 The recent Los Angeles Fashion Market was a sprawling affair with permanent showrooms and temporary exhibitors showing at trade shows showcasing everything from Immediate goods to Spring merchandise to a group of buyers that were predominantly local.