TRADE SHOWS
| November 10, 2016
As retailers, designers and sourcing executives start making their trade-show plans for 2017, California Apparel News caught up with several trade-show executives to find out what new plans are in store for the coming year. From new locations and new areas of focus to added amenities and expanded educational programs, organizers are pulling out the stops to improve attendees' trade-show experience.
Boutique denim trade show Kingpins will kick off a new multi-city concept in September called Kingpins China City Tour.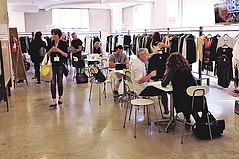 Business was surprisingly good during the June 6–9 run of Los Angeles Fashion Market despite a schedule that overlapped with several other regional markets as well as the California primary election.
During the June 6–9 run of Los Angeles Fashion Market, the California Market Center is hosting several business-to-business seminars, events and buyer promotions.
For the first time in more than a decade, the China Brand Show will be exhibiting at semiannual gift and home show LAMKT, which will be held July 22–25 at the Los Angeles Convention Center.
UBM—the parent company of MAGIC, Project, Coterie and Pooltradeshow—is expanding its Swimlessons bootcamp to bring the networking and educational program to a broader audience.
May 12, 2016
|
By Alyson Bender
Here are a few suggestions on some of the newer restaurants and fashionable boutiques found in the major cities on the trade-show circuit.
With a packed trade-show calendar—as well as new trade shows launching—event organizers are faced with the task of driving traffic to their shows. It's even more challenging in markets such as Las Vegas, where multiple events run concurrently at locations scattered around town.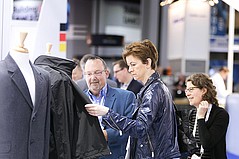 May 12, 2016
|
By John McCurry, Contributing Writer
One of the continuing themes at Texprocess Americas in Atlanta was Made in the USA production and re-shoring resources. It's somewhat anecdotal and not everyone is benefiting, but clearly some companies are.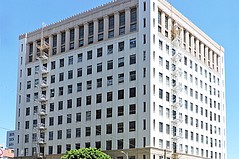 The intersection of Ninth and Los Angeles streets in the Los Angeles Fashion District will be renamed Stanley Hirsh Square in honor of the late businessman, who was instrumental in creating the L.A. Fashion District Business Improvement District.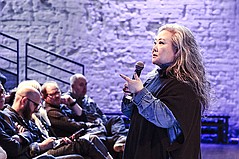 Cotton is compostable; polyester is forever. That was the message at a recent roundtable discussion hosted by denim trade show Kingpins.
The Capsule and Axis trade shows both announced plans recently to launch events in Los Angeles, and now the two shows are joining forces at LA market as well as in New York.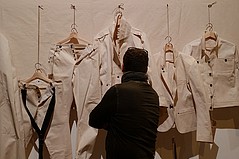 During the April 13–14 run of the Kingpins denim supply chain show in Amsterdam, organizers launched a new sister trade show focused on the branding side of the supply chain.
Kingpins returned to Amsterdam for its fifth run at the Westergasfabriek, where the trade show bowed alongside a new branding show organized by Kingpins as well as a consumer event called Denim Days, which gives retailers, brands and textile mills a chance to meet with end consumers.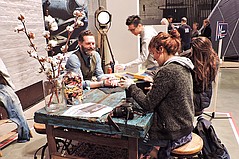 After the Kingpins trade show wrapped up its two-day run in Amsterdam, textile representatives, designers and denimheads got a chance to celebrate their love of all things denim at Blueprint, a two-day festival held during Amsterdam Denim Days, a week-long, city-wide event featuring workshops, seminars, sales and parties.
Because of a holiday in Asia, the NW Materials Show is pushing up the dates of its fall trade show by two weeks.