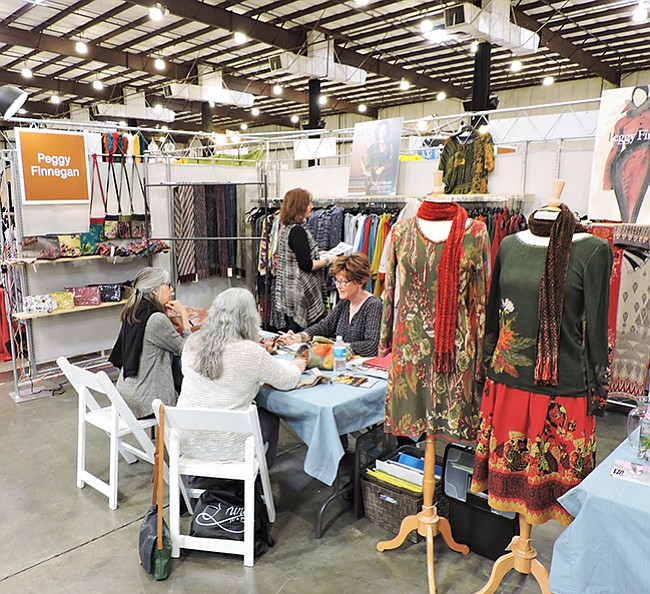 TRADE SHOWS
By Alison A. Nieder | April 7, 2016
Booth space was sold out at the April 3–5 run of Fashion Market Northern California, which is held at the San Mateo Event Center in San Mateo, Calif., and attendance was on par with last April, according to Suzanne de Groot, executive director of the show.
Buyers crowded the aisles at the Oct. 12–14 run of Designers and Agents at The New Mart, which saw an expanded mix of returning and new exhibitors.
This season, lifestyle trade show Coeur moved to the Alexandria Ballrooms for its Oct. 12–14 run.
Athletic wear, yoga wear and swimwear were front and center at the third Shape show, organized by the California Market Center on the building's 13th floor.
Unseasonably high temperatures and unusually high humidity greeted buyers and exhibitors attending the recent Spring 2016 Los Angeles Fashion Market, which ran Oct. 12–15 in downtown Los Angeles.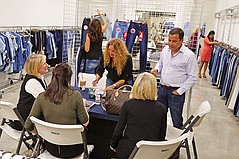 Traffic was reportedly varied at the Oct. 5–7 run of the Los Angeles Majors Market at the California Market Center. The show is focused on a wide array of product aimed at department stores and chain retailers.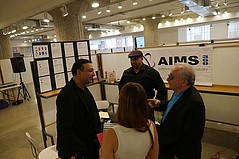 Chris Walia had the tables turned on him at Factory Direct, a trade show for technology and sourcing for startups and small businesses.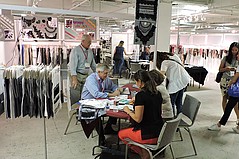 The layout during the Sept. 28–30 run of the Los Angeles International Textile Show continued to evolve since the California Market Center debuted a newly renovated part of the 13th-floor A-wing last season that eliminated enclosed suites to make room for more open-format booths.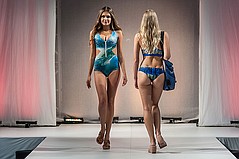 September 24, 2015
|
By Hope Winsborough
The September run of the Surf Expo trade show has always been smaller than the show's January edition, but for exhibitors and attendees of the recent Sept. 10–12 show, the fall edition is a good indicator of what's to come.
Coeur, the bicoastal accessories and lifestyle show, is moving its Los Angeles show to the Alexandria Ballrooms in downtown LA for its Oct. 12–14 run.
The worlds of fashion and technology merged at the launch of Melange Live, a conference that explored new developments in e-commerce, mobile/digital payments, brand building using social media and new innovations in wearable technology.
The Los Angeles International Textile Show is adding a number of international resources for its Fall/Winter 2016/2017 edition, which takes place in the penthouse of the California Market Center Sept. 28–30.
Urban Expositions, the trade-show organizer that recently acquired the WomensWear in Nevada event, revealed that a majority share of its venture was acquired by Clarion Events, a nearly 70-year-old enterprise based in London.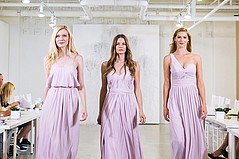 Los Angeles has had a scarcity of big bridal shows for store owners until last year when New York–based The Knot launched its Couture: Los Angeles Bridal Market with scores of exhibitors showing everything frilly and lacy.
With e-commerce, m-commerce and a new trend in wearable technology, fashion has embraced business models invested in the digital world.
Agenda trade show announced Sept. 1 that it will move the location for its Winter East Coast show from New York to Miami, Fl.