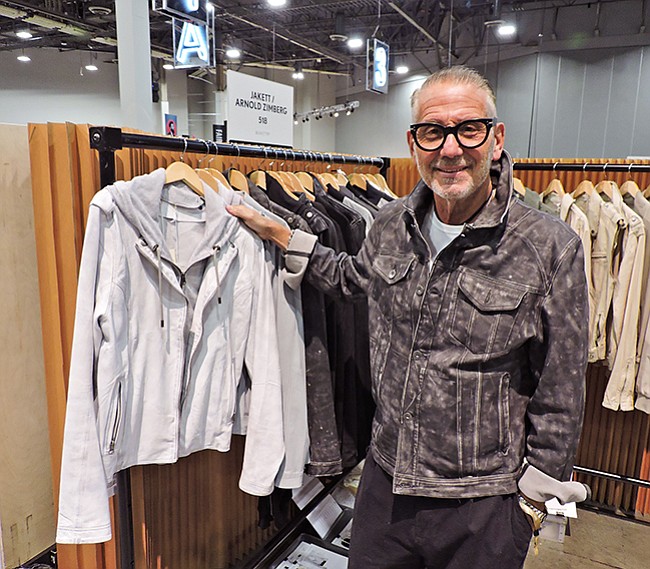 MANUFACTURING
By Alison A. Nieder | August 17, 2017
Designer Arnold Zimberg and his brother Bruce Zimberg debuted their new men's leather jacket collection under the label Jakett/Arnold Zimberg at the recent run of Liberty in Las Vegas.
On Aug. 1, Marquee Brands announced it had acquired the entire portfolio of brands once owned by the BCBG Max Azria Group, the Los Angeles fashion house that filed for Chapter 11 bankruptcy protection on Feb. 28.
In the latest saga in the bankruptcy case of BCBG Max Azria Group, a federal judge has denied Lubov Azria's attempt to receive nearly $7 million in lost wages and a payout known as a golden parachute.
With a new president in the White House, U.S. fashion manufacturers and retailers said their biggest concerns this year are about new trade barriers going up that would restrict apparel imports.
The introductory video on the Tianello website talks about how the Los Angeles clothing maker's collection of Tencel and silk tops lovingly passes through 100 hands before ending up in someone's closet.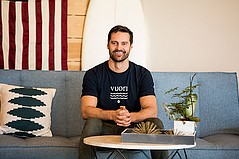 Football, lacrosse, yoga. Joe Kudla was game for almost any sport and fitness regimen.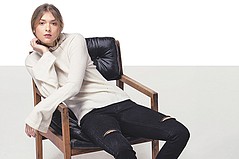 After more than 20 years in fashion, the Edgemine company launched its first denim line intended for a women's premium-denim market.
As operations wind down at the bankrupt BCBG Max Azria Group, nearly 500 layoff notices have gone out to employees of the contemporary brand founded in Los Angeles nearly 30 years ago.
Footwear and apparel titan Vans recently unveiled a new headquarters in Costa Mesa, Calif.
For more than 50 years, the annual Sports Illustrated Swimsuit issue has been making headlines with its pictorials of supermodels posing in fashion's most stylish swimwear in exotic locales.
Nate Smith was named president of the Americas region for Boardriders Inc., the Huntington Beach, Calif., parent company of Quiksilver, Roxy and DC Shoes.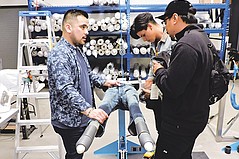 Albiate 1830, the denim division of Bergamo, Italy–based Italian mill Gruppo Albini, and Italian denim mill Candiani joined forces to create FineFusions, a collection that showcases "top Italian heritage, cutting-edge thinking and a virtuous spirit."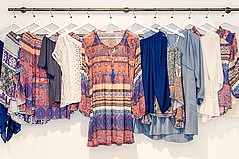 There is a time in a woman's life where she wants to wear juniors styles and trends but she is looking for silhouettes and clothes that an adult woman would wear, said Leslie Gardner, a career designer.
True Religion, once a high-flying premium denim brand so popular its blue jeans were constantly being knocked off by counterfeiters, filed for Chapter 11 bankruptcy protection on July 5 in U.S. Bankruptcy Court in Delaware.
After helping start-up and growing apparel companies for nearly two decades, Fashion Business Inc. will shutter operations at the end of August.
BedHead Pajamas, the nearly 20-year-old Los Angeles sleepwear company, has been acquired by Komar for an undisclosed price.