MANUFACTURING
| August 11, 2016
For years, JS Apparel was known primarily for its knit T-shirts, which currently wholesale for $9 to $15. It was the go-to factory for American Apparel when the T-shirt giant was swamped with orders. But the factory, located in Carson, Calif., south of Los Angeles, has decided it can't survive on T-shirts alone.
Under Armour launched its first mobile app created to mix shopping with its Under Armour Connected Fitness platform, which includes several applications: UA Record, MapMyFitness, Endomondo and MyFitnessPal.
Los Angeles blue jeans company NYDJ Apparel, formerly known as Not Your Daughter's Jeans, has appointed Lisa Collier to take over the top job at the company.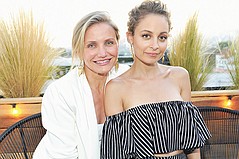 House of Harlow Creative Director and pop-culture icon Nicole Richie celebrated her collaborative project with Revolve clothing on June 2 at theRevolve Social Club on Melrose Boulevard in Los Angeles.
Cherokee Global Brands—whose labels include Cherokee, Carole Little, Tony Hawk and Sideout—has signed a deal with Saliluz to create a collection of men's and women's casual footwear and flip-flops under Cherokee's Everyday California label.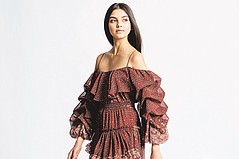 Inspired by the love of global style and travel, MISA Los Angeles is designed for the modern bohemian. Created by Shadi Askari-Farhat, founder and designer of tbagslosangeles, MISA is an extension and evolution of the brand yet has its own identity.
After five years in the Midwest, Emu Australia has decided to bring its U.S. headquarters back to California.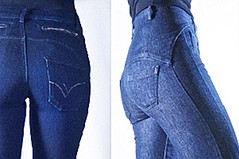 Kristopher Enuke is launching a chic new look for denim this fall. The veteran Los Angeles designer's namesake label challenges the traditional five-pocket jean with a unique fashion and fit sensibility.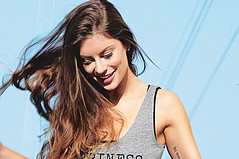 With every For Better, Not Worse (FBNW) shirt sold, a bag of groceries goes to a child in need.
With a major improvement in the neighborhood since he took over, Kent Smith is stepping down this summer as the executive director of the Los Angeles Fashion District Business Improvement District—formed in 1996 as the first business improvement district in Los Angeles.
Los Angeles–based XCVI has acquired Agave, the men's and women's denim lifestyle collection founded by Jeff Shafer in 2002.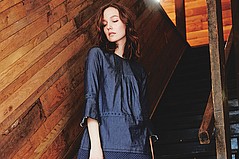 English designer Sue Stemp channels a touch of British irreverence and New York City chic into Los Angeles–based St. Roche to create its direction each season.
Men's brand Wood Underwear named Michael Topliss its new head of global sales, a position that includes overseeing and expanding the brand's sales as well as providing input to marketing, merchandising and product development.
Levi Strauss & Co. has created a jean made from post-consumer recycled cotton.
American & Efird—the largest U.S. manufacturer of industrial and consumer thread, embroidery thread and technical textiles—is acquiring a majority ownership of Vardhman Yarns and Threads Ltd. from its joint-venture partner, Vardhman Textiles Ltd.
Levi Strauss & Co. has promoted Roy Bagattini to the role of executive vice president and president of Levi Strauss Americas.