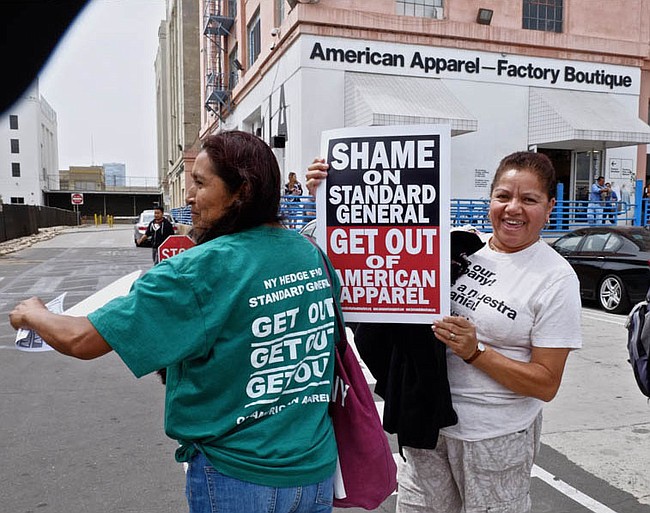 LEGAL
By Deborah Belgum | May 13, 2015
In more legal shots fired in the ongoing battle over control of American Apparel, the dismissed clothing company's founder has filed two lawsuits in less than one week accusing American Apparel and hedge fund investor Standard General of defaming his character in false accusations and letters.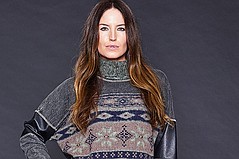 Designer Anita Rinaldi-Harnden is a big believer in garment-dyed clothes. For the past 20 years, she has worked with this special dyeing technique and fell in love with the endless possibilities it renders.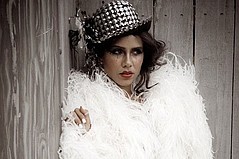 Just east of downtown Los Angeles and you'll find designers wandering among hundreds of bins of brightly colored feathers, racks of feathered boas and displays of feather flowers, elaborate feathered epaulettes and collars, and, of course, wings.
Some 180 workers are being let go by the Los Angeles apparel maker.
More than two years after selling a majority share of his Los Angeles premium-denim label, J Brand, to Japanese retailer Uniqlo for nearly $300 million, Jeff Rudes is back in the clothing business with a new line of high-end menswear.
Andy P. Mooney, chief executive officer of Quiksilver, is leaving the Huntington Beach, Calif.–based surf giant.
Three months after Dov Charney was dismissed from American Apparel as its chief executive officer, the founder of the Los Angeles clothing company is seeking $40 million in damages stemming from his termination.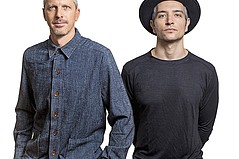 Matiere, headquartered in Newport Beach, Calif., has aimed to serve as an alternative for men's wardrobes.
Perry Ellis recently announced it sold C&C California's intellectual-property rights and trademark to Los Angeles licensing company ACH C&C Inc., a newly created venture by members of ACI Licensing, a Los Angeles licensing agency for personality chefs, TV programs and brands.
Internet clothier Revolve recently announced that it has acquired Alliance Apparel Group, headquartered in downtown Los Angeles.
Georges Marciano, who founded Guess 35 years ago, filed a lawsuit against the Los Angeles clothing company run by his brothers to be able to use his name for new clothing labels he wants to develop.
Months after firing Dov Charney, two lawsuits against the founder and former chief executive of American Apparel have been settled.
There is an issue of data vs. substance, and clarity continues to be required when gathering and reporting on the diverse industry that is called "fashion."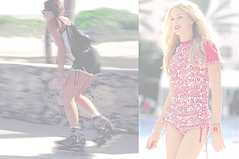 Just like the "casual Friday" trend, which evolved from a weekly break from professional attire to an everyday uniform, activewear has spread beyond the gym, yoga studio or dance class.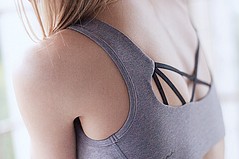 When Nasim Tyab launched his Karma activewear brand in 2002, his goal was to "capture the spirit, beauty and athleticism of yoga" in a clothing collection designed specifically for practitioners of Bikram yoga.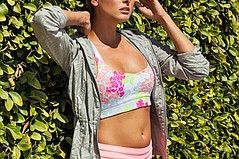 March 12, 2015
|
By By Alyson Bender
Colosseum Activewear was launched in Spring 2012 under the parent company Colosseum Athletics Corp. as a fashion-inspired, contemporary performance collection.