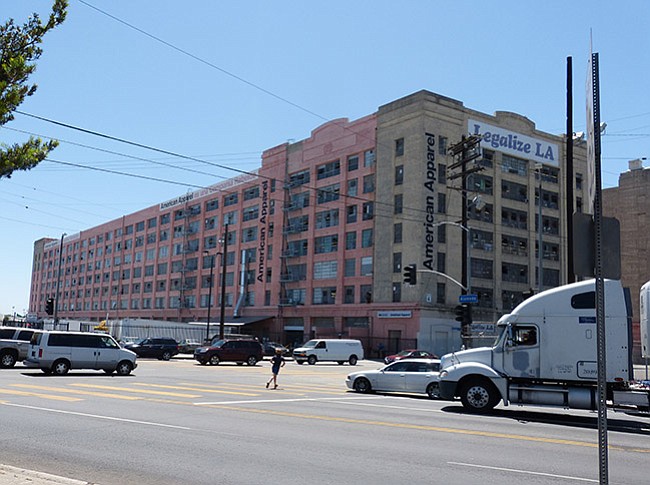 MANUFACTURING
By Deborah Belgum | December 17, 2014
After American Apparel's board announced its decision on Dec. 16 to fire Dov Charney as the clothing company's president and chief executive, a group of 30 managers and directors wrote a letter saying they wanted the controversial founder to stay on in some capacity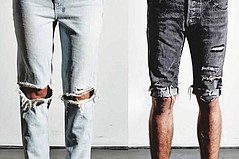 Ksubi is preparing for an LA comeback.
A recent federal judge's ruling is making California apparel makers think twice about how they label their garments in the future.
A U.S. Department of Labor survey of 221 investigations in the last year found that more than 1,500 Southern California garment workers are owned more than $3 million in unpaid wages.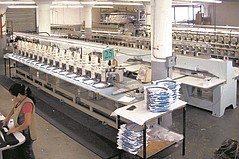 For nearly 23 years, the Shalom brothers have operated Basic Line Corp., a popular embroidery and embellishment company, out of a huge industrial building they own in Vernon, Calif.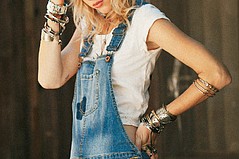 October 30, 2014
|
By By Julie Gallego Contributing Writer
Tucked into one of the many nondescript office parks in Irvine, Calif., is apparel manufacturer Z Supply Inc. Just a little over a year old, Z Supply is growing into a mini-powerhouse producing contemporary womenswear that is sold in 1,800 stores from coast to coast.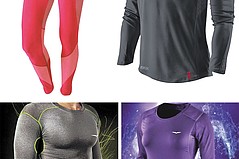 When planning the concept behind their sports-apparel line, 1st Round Athletics, Teague Egan and Sterling Brewster wanted to take the idea of wearable technology a step further.
Veteran Los Angeles apparel maker Jerry Leigh of California has been given the license to make Dickies Girl juniors' apparel. The license was awarded by Texas work wear company Williamson-Dickie Manufacturing Co., which has been making hard core work wear as well as more fashionable pieces since 1922.
After a little more than one year on the job, Geoffroy van Raemdonck is stepping down as the chief executive of St. John, the high-end knitwear company based in Irvine, Calif.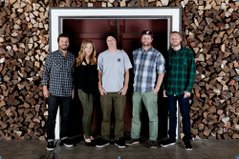 Element, the Costa Mesa, Calif.–based brand owned by Billabong International Ltd., announced new hires recently.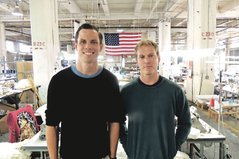 When Robert Lohman and Matt Boelk started the Los Angeles–based Groceries Apparel brand in 2010, they were advised that they could not launch their type of business—a vertically manufactured eco-basics brand. Critics said it was too niche and too expensive to build. Just one mistake could cripple the whole venture. Their advisers were almost right.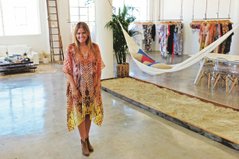 Virginia native, opened her showroom, Summer Somewhere, in the Cooper Design Space in June. With the help of Richard Ruiz, stylist for Mara Hoffman, Spigel transformed the lofty corner space into a beach oasis, complete with a hammock hanging over a sandbox and display tables made from vintage surfboards.
Los Angeles–based investment firm The Gores Group is selling Scovill Fasteners to Morito, a 106-year-old Osaka, Japan–based supplier of apparel fasteners and components for automobiles.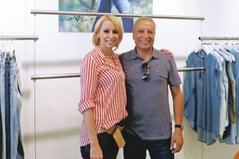 Moshe Tsabag spent 12 years building the Hot Kiss juniors label before selling it in 2008 and turning his attention to the contemporary market with his Velvet Heart label.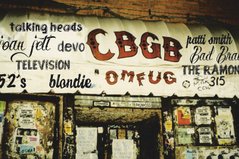 The styles inspired by the scene at the CBGB nightclub in mid-1970s New York, one of the world's first punk clubs, made a big impact on global fashion, but the club closed in 2006. Los Angeles–based branding and licensing company Epic Rights plans to make CBGB a notable fashion name in the current era.
American Apparel Inc. has a new interim chief executive officer and a new chief financial officer following the resignation of John Luttrell, who took over the two positions in June after the company's board asked founder Dov Charney to step down.