FINANCE
By Deborah Belgum | July 18, 2014
Topson Downs, a Los Angeles manufacturer established in 1971, announced on July 18 it had acquired a majority interest in the Rachel Roy brand from The Jones Group.
The American Apparel & Footwear Association, the Washington D.C.–based apparel and footwear association, named Juanita D. Duggan its chief executive officer, replacing Kevin M. Burke, who left the organization in January after 13 years with the organization.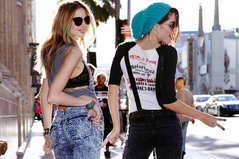 June 5, 2014
|
By By Alyson Bender
Denim Lounge Inc. seeks to revolutionize the denim customization process for premium juniors buyers. Taking a two-pronged approach, Denim Lounge Inc. has launched a branded line, Denim Society, in addition to offering a Crafting Bar service.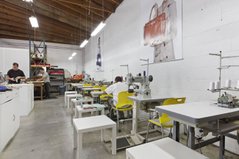 When accessories designer Onna Ehrlich and her husband and business partner, Joel Bell, outgrew their studio space in nearby Culver City, the two looked south to Inglewood, where they recently opened a design studio and factory.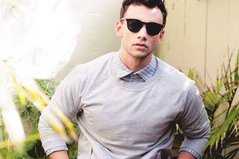 From a clothing factory in South Los Angeles, Eugene Kang is putting the finishing touches on his new fast-fashion line for young men who want style but don't have a lot of cash languishing in their wallets.
For Prana, a Southern California company founded in 1993 as a yoga wear and climbing-apparel brand, the third time may prove to be the charm.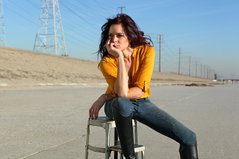 Siblings Adam, Ania and Mark Taubenfligel make up Triarchy, a Los Angeles–based denim brand that combines the form and grace of equestrians with the edginess of motorcyclists.
An executive shuffle continues at J Brand with the denim company's co-founder Jeff Rudes leaving as the chief executive.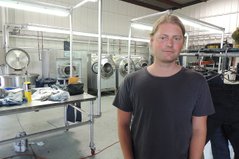 Designers for Tortoise jeans are wrapping up the final touches for their Holiday/Resort '14 women's line in their of­fices in Paramount, Calif., about 17 miles southeast of down­town Los Angeles.
An executive shuffle continues at J Brand with the blue jeans company's founder, Jeff Rudes, leaving as the chief executive.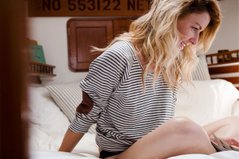 Just after wrapping up its Free & Swell collaboration with global Japanese retailer Uniqlo, Los Angeles–headquartered label Wellen is getting ready to roll out its line for women aged 20 and up called Wellen Women.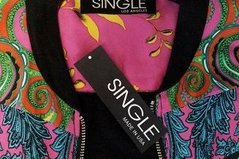 When Gala Inc. founders Galina and Michael Sobolev began shifting their production for their contemporary line, Single, back to the United States about six years ago, there were several compelling reasons to bring manufacturing home.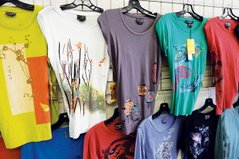 For more than a decade, the owners of Citron, located in Los Angeles, have been making their printed silk blouses and tops in China because of the intricate prints, designs and fabric used.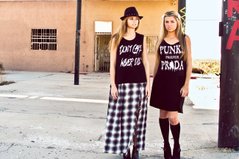 May 2, 2014
|
By By Alyson Bender
Drawing inspiration from contemporary American pop culture while utilizing a hands-on approach to all stages of production, T-shirt line Hips and Hair has garnered an international following since its inception in 2008.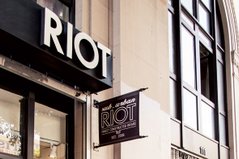 May 2, 2014
|
By By Alyson Bender
Sub_Urban Riot is a fashion-forward lifestyle brand that feels luxury is no longer fueled by price point but the quality of life you live and the company you keep.