MANUFACTURING
By Deborah Belgum | November 19, 2015
Men's socks have been one of the bright spots on the retail scene as dudes—hipsters or not—are finding they can dress conservatively for work but maintain a subtle splash of rebellious color by sporting bright socks under dark suits or khaki pants.
Bob Hurley is stepping down as the chief executive officer of Hurley International.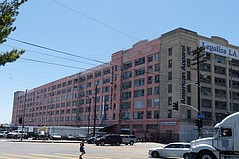 Financial woes throw American Apparel into bankruptcy court.
The economy is gearing up for a major shift as the huge baby boomer generation enters retirement and the even larger millennial generation begins taking a greater position in the workforce.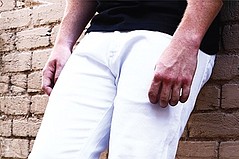 When consumers ask for a pair of good denim, Rob Goshen hopes they will find his new brand, called Good Denim Co. The Los Angeles–headquartered and manufactured brand will take a bow at the upcoming LA Men's Market, scheduled for Oct. 12–13 at the California Market Center.
Japanese-born designer Ayumi Shibata put her angle on Americana and bohemian styles with her label / éis / Los Angeles, and with help from the WWDMAGIC trade show this Los Angeles–based designer is going to Paris.
A live online auction for the assets of Southern California garment and fabric printer Avid Ink will be held on Sept. 29.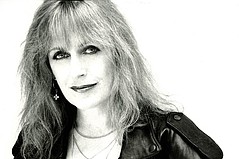 Designer Carole Little passed away on Sept. 19 at her home in San Diego following a long illness. She was 79.
ASICS America, the Irvine, Calif.–based U.S. arm of Japanese footwear brand ASICS, hired Gene McCarthy to replace ASICS America Group President and Chief Executive Officer Kevin Wulff, who is retiring at the end of the year.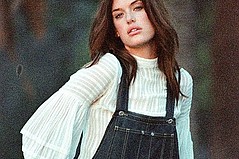 Native New Yorker Adelaide Bourbon moved to Los Angeles in 2008 and had the good fortune to meet and work for Joie co-founder Serge Azria just as he was launching his Equipment label.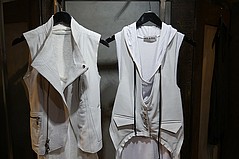 Maya Reynolds, downtown Los Angeles designer for CLADEman, used her line, worn by male rock stars such as Steven Tyler of Aerosmith, Perry Farrell and Chris Martin from Coldplay, as an inspiration for her new line, CLADEwoman
Jesse Curlee, who has had a career in the cotton industry for more than 35 years, announced he will retire as president and chief executive of Supima, a premium American cotton brand, at the end of this year.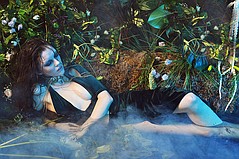 Oscar Utierrè made his Los Angeles debut with his mysterious, theatrical Ophelia line from his self-named emerging designer label, Oscar Utierrè, earlier this year.
One of the smallest items on a piece of clothing is the inside tag noting where the garment was made. Yet it is one of the biggest headaches in apparel manufacturing.
September 10, 2015
|
By Hope Winsborough
California is known for its high-quality Pima cotton, but the state's ongoing drought has had an impact on cotton yields and prices.
After months of negotiations, Joe's Jeans finishes up deal to sell the Joe's brand and form a new company.