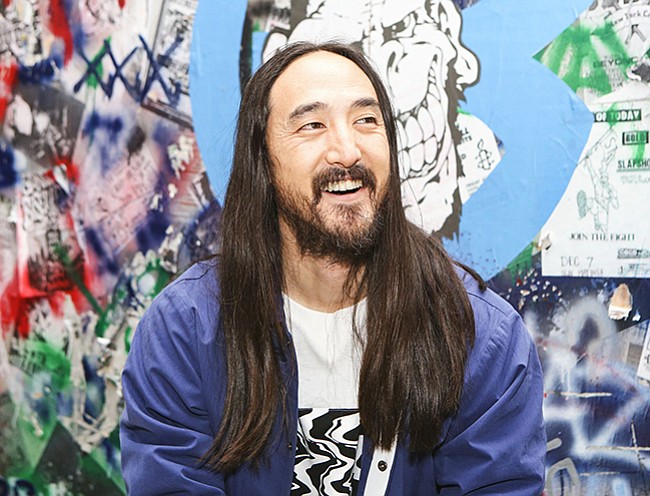 MANUFACTURING
By Andrew Asch | November 25, 2016
Steve Aoki makes a mint every time he deejays at a Las Vegas mega-club or at a giant concert, but the guy has demonstrated that he has a garmento's heart, and he's upping his ante for the fashion game.
With consumers not prepared to pay a premium for more-ethical goods and services, what does the industry have to do?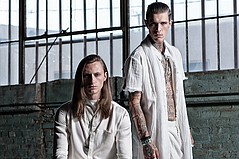 Departed is bringing a sexy sophistication to menswear—with an edge.
For years, JS Apparel was known primarily for its knit T-shirts, which currently wholesale for $9 to $15. It was the go-to factory for American Apparel when the T-shirt giant was swamped with orders. But the factory, located in Carson, Calif., south of Los Angeles, has decided it can't survive on T-shirts alone.
August 11, 2016
|
By John McCurry, Contributing Writer
Although Ben Waxman grew up in a family involved in New England's woolen fabric business, he never figured on making a living in textiles. But after a career in politics and working with labor unions, that is exactly what he is doing in his hometown of Portland, Maine.
August 11, 2016
|
By Alyson Bender, Contributing Writer
The founders of Sensoria Inc. believe that clothing can be the next wave of "ultra-personal computing" and have created a collection of apparel featuring embedded sensors that connect to an app that tracks data such as activity type, heart rate, gait and in-footwear pressure to the user.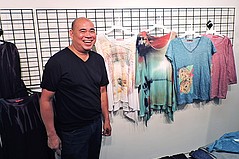 Most buyers know Raffi Mauleon from his 15 years as vice president of sales and merchandising for Los Angeles collection Citron, but the designer's career has also included working with West Coast labels Sue Wong, L. Bates and Product by Elaine Kim.
Australian-born activewear brand P.E Nation was conceived as a performance line that can translate into any lifestyle. The athleisure line launched in March in Australia and recently made its U.S. debut with its third collection, titled "All Sports."
At the Aug. 14–17 run of Sourcing at MAGIC, Spanish laser-finishing company Jeanologia discusses sustainable solutions for denim makers, including the "one glass, one garment" process.
Denim North America and Jimtex Yarns, a division of Martex Fiber Southern Corp., have teamed up to launch a new sustainable denim collection called R3 Denim.
Denim designer Adriano Goldschmied is discussing the "past, present and future of denim" at an event titled "Adriano Goldschmied Unthreaded" during the Aug. 15–17 run of the Project trade show at the Mandalay Bay Convention Center in Las Vegas.
Masud Sarshar, known for taking an ordinary workwear brand and converting it into a colorful array of pants called Dickies Girl, has been charged by the federal government with hiding more than $21 million in income in Israeli banks and avoiding U.S. taxes on it.
Members of the U.S. apparel industry turned out recently at a demonstration of a new machine that combines the functions of a spinning machine and a knitting machine.
Cotton prices are on the rise after holding steady for the last few years.
Blue-jeans maker Levi Strauss & Co. is putting its pocketbook behind an effort to make fabric and apparel production more environmentally friendly and socially aware.
Lucy, the Alameda, Calif.–based activewear brand, is launching a new extended-size range.