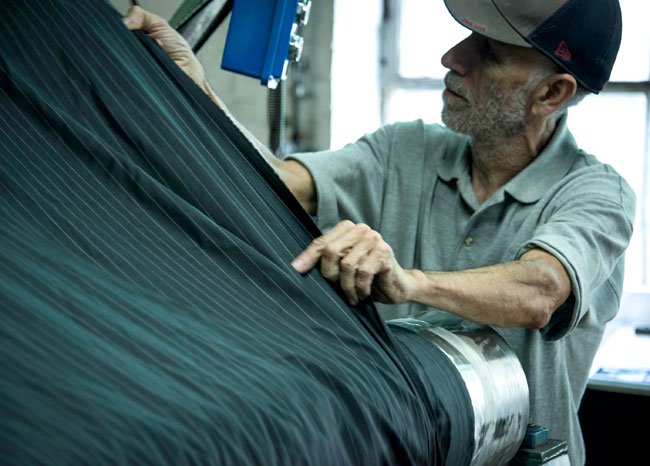 TEXTILES
By Alison A. Nieder | September 25, 2014
A 19th-century textile mill in northern Connecticut is currently humming with the activity of 40 looms making woolen and worsted fabrics for the American luxury market.
New York–based Kellwood Co. named Marc Babins president of Kellwood Western region, based in City of Industry, California
Topson Downs, a Los Angeles manufacturer established in 1971, announced on July 18 it had acquired a majority interest in the Rachel Roy brand from The Jones Group. No purchase price was listed.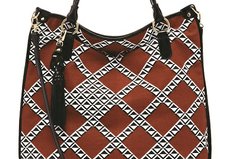 July 17, 2014
|
By By Alyson Bender
Known for colorful aesthetic and iconic contemporary designs for fashion and home, the brand is officially launching three categories of clutches, satchels and totes in August for Fall 2014.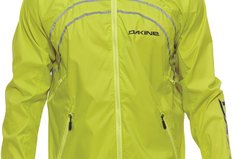 Ever since Billabong International sold its Dakine label last year for nearly $66 million, the brand has been undergoing a transformation.
Los Angeles blue-jeans makers may be headed to court over one little thing: the "Made in USA" label sewn inside their garments. Several Los Angeles denim makers have been hit with class-action lawsuits and legal letters challenging the accuracy of their labels because most of their raw materials are imported from Europe or Asia even though the jeans are sewn in California.
During the last decade, the number of people working in California's apparel and textile manufacturing industry has shrunk some 43 percent as production of clothing and textiles has moved overseas.
Report shows that California's manufacturing sector is shrinking but is still the largest in the country.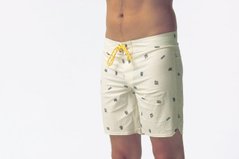 Technical boardshorts have ruled the action-sports swim game for years. But Rob Myers, president and creative director of the Santa Ana, Calif.–based men's collection SLVDR, wants to challenge swim fashion with his label's new "Water Short," which debuted at the Agenda trade show in Long Beach, Calif., on July 10.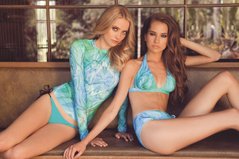 July 10, 2014
|
By By Alyson Bender
Inspired by the luxe beaches and resort lifestyle of the French Riviera and coastal Florida, Belusso was established six years ago in Los Angeles.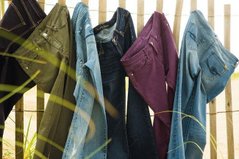 For years, denim hit its stride with everyone snapping up several pairs of blue jeans to wear just about anywhere, anytime. But in recent years, denim has been seeing some new competition, which has the makers of everything denim taking a second look at what consumers want to buy.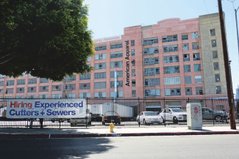 The largest investor in American Apparel has agreed to infuse the company with $25 million so the Los Angeles clothing maker can pay off a $10 million loan that is being called in.
Investors say they will support American Apparel's factory in Los Angeles and not move it out of the country.
Investor wants to see different people on the American Apparel board.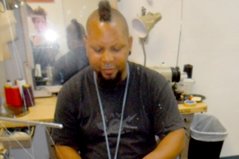 July 3, 2014
|
By By Alyson Bender
Growing up as a self-proclaimed "punk-rock kid" in Los Angeles' Venice Beach neighborhood, Rico Adair always admired Vivienne Westwood's designs but could not afford them.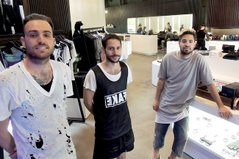 Here's a typical timeline for designers: Toil through the process of making a debut line, produce a big party, and then hope buyers take a look at the line. The Well, a downtown Los Angeles creative company, flipped the typical timeline.