MANUFACTURING
By Deborah Belgum | March 10, 2017
With the BCBGMaxAzria Group trying to restructure its business after filing for Chapter 11 bankruptcy protection days ago, the Los Angeles contemporary clothing company has replaced its chief creative director, Lubov Azria, whose husband founded the company.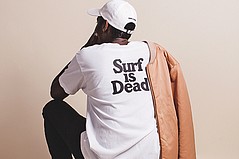 Chris Josol was surfing with some friends in 2015 when the conversation turned to the state of surfwear, which had seemed—to Josol and his friends—to have lost its rebellious, experimental spirit.
Yogasmoga, the upstart East Coast manufacturer of yogawear, filed for Chapter 11 bankruptcy protection in December, closing all its stores except one.
President-elect Donald Trump has nominated Robert Lighthizer to become the new U.S. trade representative in charge of the country's trade policy.
Nexgen Packaging LLC, the label and branding company with offices in Santa Barbara, Calif., struck a deal with KT Label, the Turkish maker of leather labels.
More than 30 years ago, Mukesh and Rajni Jain launched a Los Angeles accessories company called Jainson's International, which eventually expanded into clothing imported from a family-owned factory in India.
Boohoo.com makes $20 million bid for Nasty Gal's intellectual property assets.
Hong Kong group acquires Kellwood and brings back David Falwell as CEO.
After American Apparel filed a complaint in U.S. Bankruptcy Court to get back nearly 250,000 pounds of greige fabric from Tri-Star Dyeing & Finishing Co., the company has agreed to dye the fabric.
Employment in apparel and textile manufacturing in California fluctuated slightly throughout the year but essentially held steady at around 105,000 employed at apparel factories and knitting mills statewide, according to the California Employment Development Department.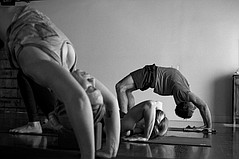 After years of attacking powerful waves and wiping out on concrete and in the snow, the founders of the Kozm brand turned their careers to yoga mats.
When Frances Harder left a university-level teaching position in the late 1990s, she believed that there was something missing from instruction in fashion education. There was a lack of educators addressing the latest in technology and business practices. In 1999, she founded Fashion Business Inc. as an educational nonprofit for new entrepreneurs. Its mission would be to bring the latest techniques to those looking for a foothold in the business.
Three high-profile brands that epitomize the California lifestyle vibe were sold to Delta Galil this year, an Israeli clothing company known for making childrenswear, activewear and other garments for men and women.
Bankruptcies by apparel and retail ventures have been at the forefront of the news this year. Nasty Gal, the online clothing site based in downtown Los Angeles, was one of the latest to scamper to the courts looking for protection from creditors.