MANUFACTURING
By Alison A. Nieder | April 14, 2016
To kick off the opening of the new Candiani Design Center in Los Angeles, denim trade show Kingpins hosted an event for the city's denim industry that focused on the challenges—and benefits—of sustainable denim production.
Motocross and mountain-biking clothing brand Fox Racing, a division of Fox Head Inc., announced some big changes, according to a Feb. 3 company statement.
The California Market Center—the biggest apparel showroom complex in the Los Angeles Fashion District—is undergoing a metamorphosis by adding more mammoth exhibition space and consolidating showrooms onto fewer floors.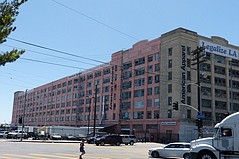 Just days after American Apparel was cleared to exit bankruptcy, the troubled Los Angeles clothing maker filed its third-quarter earnings results showing the company is bleeding money.
Paul Frank Sunich, the man who invented Julius the Monkey and founded Paul Frank Industries—only to be forced out from his namesake venture—is back with the label.
Dov Charney Responds to the Bankruptcy Court Decision
Surf giant Quiksilver Inc. plans to emerge from Chapter 11 bankruptcy by Feb. 8, it was announced on Jan. 28. The U.S. Bankruptcy Court for the District of Delaware confirmed the Huntington Beach, Calif.–headquartered company's plans for reorganization. The bankruptcy was declared in September 2015.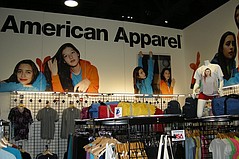 A U.S. bankruptcy judge rejects Dov Charney's bid to take over American Apparel.
American Apparel founder Dov Charney, current Chief Executive Office Paula Schneider and others vying for a stake in the future of the Los Angeles–based apparel manufacturer and retailer recently appeared before U.S. Bankruptcy Judge Brendan Shannon in Wilmington, Del.
Los Angeles–based Crew Knitwear, maker of the Bobeau and H.I.P. brands, has hired Tricia Franklin as chief executive officer.
The NTWRK Agency is on the move. In December, the showroom started a massive remodel of its space in the "B" wing of the California Market Center. It also embarked on an expansion. A wall of the adjacent showroom, B-405, was knocked down and The NTWRK added additional real estate.
The American Apparel & Footwear Association, the trade group in Washington, D.C., comprising 530 apparel and footwear members representing 1,000 brands, has selected apparel and footwear veteran Rick Helfenbein to become the new president and chief executive of the organization.
Couture, contemporary and ready-to-wear styles from designers around the world fill the new Now Showroom LA, opened recently by Natasha Greizen, a Los Angeles jewelry designer and entrepreneur.
On Jan. 1, Jerry and Judy Wexler moved into their new showroom on the sixth floor of The New Mart. At 1,200 square feet, the new space is more than 400 square feet larger than their previous location on the second floor of the California Market Center.
The Succarra showroom is in New York, Dallas and Atlanta, but until six months ago it did not have a home in Los Angeles. That changed with the opening of the newest Succarra location at the Cooper Design Space.
New Lines: Los Angeles Fashion Market Summer 2016