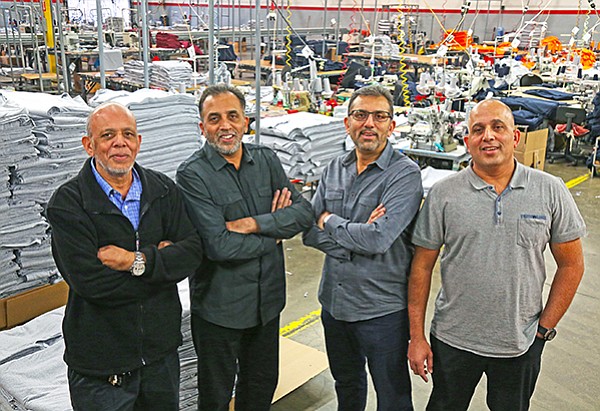 MANUFACTURING
By Deborah Belgum | April 12, 2018
When American Apparel went bankrupt and laid off some 3,500 employees last year, another company was waiting in the wings to take over the title of the largest vertically integrated T-shirt venture in the United States.
After Boardriders' 54-year-old chief executive disappeared off the coast of southeast France on Jan. 30, the Southern California surfwear company has named his replacement.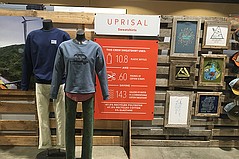 Patagonia has made headlines with its unique mission of being an activist company.
Levi Strauss & Co. is planning to open 100 new stores this year, mostly outside of the United States, as it concentrates on international sales and building markets in China, India and the Americas.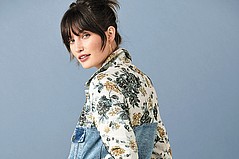 February 8, 2018
|
By Dorothy Crouch, Associate Editor
At the beginning of the 21st century, the premium-denim market was buzzing with hot new brands that saturated the industry, driven by a consumer demographic comprising 20-something women willing to exhaust an entire week's pay on one pair of jeans.
February 8, 2018
|
By Dorothy Crouch, Associate Editor
As many design houses rely on outsourced production that has been sent overseas, domestic suppliers are investing in their own businesses, building strong reputations for quality products and incomparable service.
Epson is holding its fourth annual "Epson Digital Couture Project" on Feb. 6 in New York leading up to New York Fashion Week, which begins Feb. 8.
Since the 1990s, the Oeko-Tex Association has set standards for consumer protection and sustainability in textiles.
Polartec was introduced on the fabric scene more than 30 years ago as an alternative to wool. It offers wool's warmth but is not as heavy and is machine washable.
The Netherlands' Grosso Moda works with a network of apparel factories based around the globe.
Weeks after fashion and celebrity photographers Mario Testino and Bruce Weber were accused of sexual harassment, another fashion figure, Paul Marciano, was accused of similar misconduct.
It's a boom time for women's activewear, but while more designers are getting into the activewear game, a major group of women have been ignored, said Shilpa Rajpara, designer of the Nayali brand.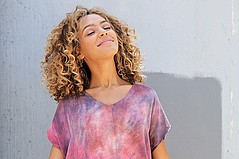 Los Angeles designer Haley Solar has been behind a sewing machine since she was 7 years old, a skill she continues to use today for the clothes she makes for her Junim Los Angeles boutique, located in Los Angeles' Eagle Rock neighborhood.
Authorities send search helicopters and boats to find missing CEO off the coast of France.
Eric Basangan was short of room in his house in Long Beach, Calif., when relatives showed up to attend his daughter's high-school graduation last year.
U.S. Customs and Border Protection suspected that the Nike Air Jordans inside seven parcels that landed as air cargo near Dulles International Airport outside of Washington, D.C., weren't the real thing.