MANUFACTURING
By Deborah Belgum | August 13, 2015
A fleeting trend or a cultural shift? That is the question everyone is asking about the popularity of athleisure clothing.
Burton Horwitch, who was president and chief executive of Deena Lingerie for more than 50 years and a founder of Kellwood Co., died at his Los Angeles home on June 18. He was 89.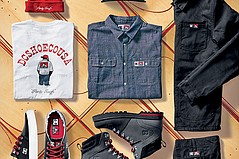 The raw denim used in the 80-year-old workwear brand Ben Davis will make way for a contemporary ease of movement, and the mix of tough and loose will be featured in the capsule collection DC x Ben Davis, said Michael Le, global head of product, DC Apparel at DC Shoes.
Guess Inc. has hired a new chief executive who will be joining the Los Angeles clothing company in August.
Jill Granoff resigns as chief executive of Vince.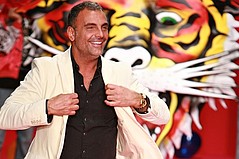 Christian Audigier, one of the more flamboyant clothing makers on the West Coast who launched the wildly popular Ed Hardy label, died Thursday at Cedars-Sinai Medical Center in Los Angeles from cancer. He was 57.
Joe's Jeans got a lifeline when two major creditors gave the Los Angeles blue-jeans manufacturer some more time to pay off some hefty loans—for a price.
Days after American Apparel announced it would be closing some stores and laying off workers, about 80 American Apparel workers rallied outside the company's enormous factory near downtown Los Angeles to protest the way the company is being managed.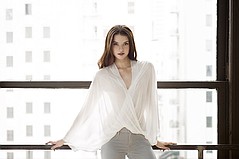 Ecotex owner Raphael Javaheri is launching a new contemporary apparel brand beginning with a luxury knits collection that will officially bow in August in Las Vegas.
Nearly a month after it acquired Frederick's of Hollywood, Authentic Brands Group (ABG), announced it completed the purchase of Tretorn, a 124-year-old outdoor-lifestyle brand reportedly favored by tennis stars Bjorn Borg and Martina Navratilova.
Matiere, a menswear brand headquartered in Newport Beach, Calif., announced July 1 that Matt Feniger would join the company as a brand marketing manager for its Matiere and Strand collections.
After five years on the job, Topher Gaylord is leaving his position as president of Mountain Hardwear.
After nine years of working out of a renovated kung fu cinema at the edge of downtown Los Angeles' Chinatown, Flagship, a multi-channel showroom, will open a 3,000-square-foot satellite office located in the city's Fashion District, said Christopher Josol, a Flagship partner.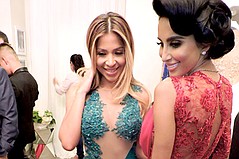 The young couture and eveningwear designer threw a gala party on June 24 for the opening of his first physical atelier, the Walter Mendez Collection Store.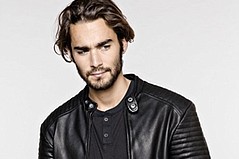 For recent German transplants Daniel Thies and Eva Napp, California manufacturing seems wide open with opportunity.
Kristine Garrett, who founded URU clothing nearly 40 years ago with her husband, Ken Brown, died on June 2 of cancer. She was 69.