MANUFACTURING
By Deborah Belgum | June 27, 2017
Weeks after an offer was made to take BCBG Max Azria out of bankruptcy as a shell of its former self, a U.S. bankruptcy court has approved the $165 million offer.
There's the Loch Ness Monster, Bigfoot and, since the mid-1990s, chupacabra. It sounded like the perfect starting-off point for a T-shirt line for Eric Martin, the founder of The Park Showroom in downtown Los Angeles.
In a court case that took more than three weeks to argue, a 61-year-old employee who felt he was wrongfully dismissed after a shoulder injury limited his ability to work won a major verdict against his employer, Citizens of Humanity.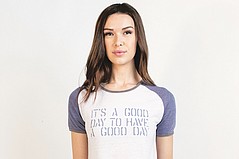 When the Future State brand started in late 2014, it offered an array of women's T-shirts and placed the new line in retailers such as Urban Outfitters.
U.S. yarn spinner Buhler Quality Yarns has been acquired by Samil Spinning Co. Ltd. in an all-cash deal for an undisclosed amount.
Byer California, the long-time juniorswear manufacturer headquartered in San Francisco, is laying off 99 employees as it consolidates its Northern California warehouse with its Los Angeles distribution center.
Construction workers are just starting to put up the walls for a new co-working area by IgnitedSpaces, which will take up an entire floor in one of the California Market Center buildings.
Masud Sarshar, known for taking a heritage workwear brand and converting it into a colorful pants collection under the Dickies Girl label, has been sentenced to two years in federal prison for hiding more than $21 million in income and $2.5 million in interest in Israeli banks and avoiding U.S. taxes.
With the BCBGMaxAzria Group trying to restructure its business after filing for Chapter 11 bankruptcy protection days ago, the Los Angeles contemporary clothing company has replaced its chief creative director, Lubov Azria, whose husband founded the company.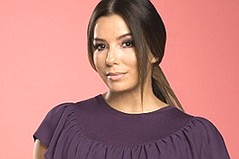 Eva Longoria, the actress known for her years on the TV series "Desperate Housewives," is no stranger to fashion. Her role in the long-running nighttime soap opera portrayed her as a former model who was always elegantly dressed—even when she was living in the suburbs.
Eight months ago, Israeli-based Delta Galil acquired three Los Angeles premium brands from VF Corp. and then laid off 105 people.
With new owners running the show at Quiksilver Inc., it only seemed appropriate for a name change to go along with a revamped business model for the surfwear and skatewear retailer.
Jerry Leigh, founder of Jerry Leigh of California, died on Feb. 8. He was 94.
The North American licensed sportswear business is estimated to be a multi-billion-dollar market, and Philadelphia-headquartered brand Mitchell & Ness is making a gambit for a bigger chunk of it. It is scheduled to open its first West Coast office and a distribution center by mid-March in Irvine, Calif.
After being acquired by British-based online fashion retailer BooHoo.com for $20 million, Nasty Gal is marching forward with its same website and smaller offices in Los Angeles, as well as work spaces in New York, London and Manchester, England.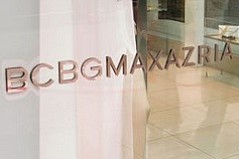 BCBGMaxAzriaGroup, the decades-old Los Angeles apparel company that was one of the first on the contemporary fashion scene, will keep stores open during bankruptcy proceedings.