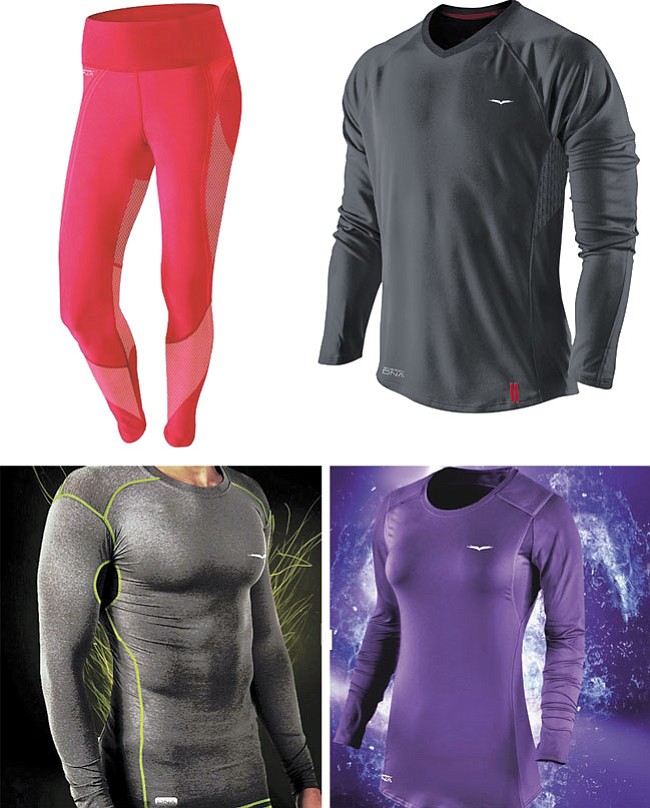 COMPANY PROFILES
By Alison A. Nieder | October 30, 2014
When planning the concept behind their sports-apparel line, 1st Round Athletics, Teague Egan and Sterling Brewster wanted to take the idea of wearable technology a step further.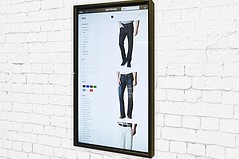 John Hazen thinks a lot of shoppers are put off by various retailers' experiments with omnichannel—in particular, the kiosks used in omnichannel-focused stores. These kiosks typically find uses ranging from viewing a brand's full collection to completing a sale. Retailers such as Staples use kiosks.
October 23, 2014
|
By By Mark Goldberg, Director of Western Region, NGC
One of today's hottest fashion trends is as much a part of the West Coast as sand, surf and sunshine—apparel that wears the label "Made in California."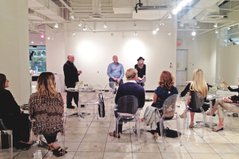 The intersection of social media and business—and the increasing power of the social consumer—was on the agenda at a recent informal discussion between Rachael Dickhute, principal of the fashion blog Everything Hauler, and Don Stephens, vice president of information technology for Big Strike Inc.
October 16, 2014
|
By By Alyson Bender
The intersection of fashion and technology—and the future of wearable technology—was on the agenda at a recent one-day conference hosted by Fi3.
From recommendation algorithms to drones, Amazon.com and other major e-commerce sites branded themselves as the go-to places for new retail tech and convenience, but Macy's Inc. and other big mall companies are pushing back.
To great fanfare, Apple introduced its digital wallet, Apple Pay, on Sept. 9. However, more retailers are getting into the mobile payments market.
French technology solutions and equipment supplier Lectra has named Chris Nicolaes managing director for Lectra Germany in Ismaning, Germany.
Apparel technology solutions provider Infor will host "Infor Fashion Meet-n-Learn" on Oct. 15 at the California Market Center in Los Angeles.
Yunique Solutions, an apparel solutions unit of Gerber Technology, has integrated its YuniquePLM (product lifecycle management) solution with Pointcarré textile-design software to better assist clients with reducing sampling costs, speed-to-market and enhancing merchandising presentations.
Running a sales team can be complicated business, but a lot of salespeople still work with pen and paper rather than employ tech-savvy programs such as customer-relations management, according to Cirrus Path Inc. which recently released its Cirrus Files cloud-based customer-relations management application.
Manhattan Associates Inc., the Atlanta-based supply chain commerce solutions provider, has acquired the assets of GlobalBay Technologies from San Jose, Calif.–based VeriFone in a move that will extend Manhattan Associates' omni-channel inventory and order management solutions offerings.
New York–based Simparel Inc. has hired Lawrence Mora as senior project manager.
ICIX has introduced Direct Test, a cloud-based application to help retailers and manufacturers collect and manage third-party product test results to meet safety and regulatory requirements.
WFXOnDemand, a software solutions provider for the apparel and consumer-goods industries, has launched WFX BI, a business intelligence platform to help customers manage and share data across internal teams and departments.
Shopping using a mobile phone, or m-commerce, nearly doubled in the last year as smartphone revenue rose 97.6 percent to $18,237,133, according to Pittsburgh-based mobile commerce platform Branding Brand, which recently released its Mobile Commerce Index.
Previous Next