TEXTILE TRENDS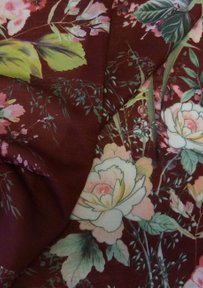 Shades of burgundy and rust are mixed with olive and evergreen to create a sophisticated color combination for prints and textured patterns.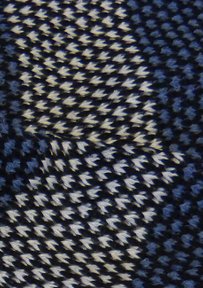 Knits are getting lofty as textile designers offer sweater knits with extra texture. Look for laces and pointelles, as well as space dyes and open-weave fabrications.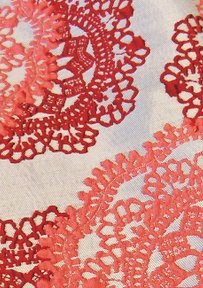 Lace, lace prints and lace-like looks continue, as textile designers offer new variations on the classic, feminine style.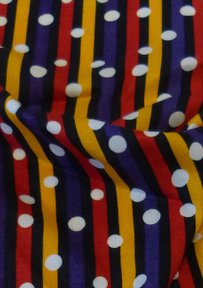 Textile designers are seeing stripes from traditional yarndye patterns to rib knits and sheer stripes, as well as printed variations.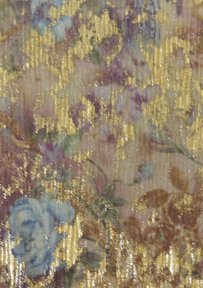 Designers find inspiration in floral motifs, from the garden variety to the exotic for everything from printed georgettes, silky fabrications and mesh to cottons, fine-wale cords, laces and metallics.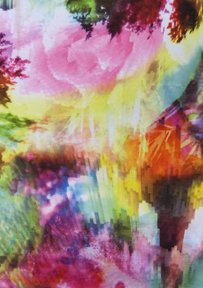 Kaleidoscopic designs, neon landscapes and optical-illusion geometrics give textile patterns an equal dose of art and whimsy.
NEWS
Cotton Incorporated, The Denim Bank, Grace in LA, Invista, iSKO, Laken Kyra, People vs. West, Shol Textiles, Trim Networks Inc.
To keep up with demand for American-made selvage denim, Cone Denim is increasing capacity of selvage denim by 25 percent by installing several vintage selvage looms at its historic White Oak mill in Greenboro, N.C.
A new program launched by Bayer CropScience—a division of healthcare, agricultural and high-tech materials giant Bayer—lets retailers and consumers track the supply chain right to the farmer who grew the cotton.
The Taiwan Textile Federation is hosting its first-ever business matchmaking session in Los Angeles Aug. 22–23 at the California Market Center.
New York trim supplier Emsig Manufacturing Co. has introduced an unbreakable button the company promises can withstand a compression test of 2,000 pounds per square inch.
Alanon Inc., Asher Fabric Concepts, Buhler Quality Yarns Corp., California Label Products, Cinergy Textiles, Designer Fabric Warehouse, GModa Textiles/Gina Valdez, Geltman Industries, Keylin Inc., King America/Kamtex Textile Group, Philips-Boyne Corp., Progressive Label, etc.
The National Council of Textile Organizations, a Washington, D.C., trade group that merged with two other textile organizations in March, has a new president.
Sourcing & Fabric Textile Trends directory.
In anticipation of the Trans-Pacific Partnership proposed trade agreement, spandex producer Hyosung will unveil a newly expanding facility in Nhon Trach, Dong Nai, Vietnam, beginning late summer.
NY Textiles Directory
Buhler Quality Yarns Corp., the Jefferson, Ga.–based yarn spinner, has named RadiciSpandex Corp. executive Marty Moran as the company's new chief executive officer, replacing Werner Bieri, who retired earlier this year.
Olah Inc., the New York–based global textile and apparel development firm and producer of the Kingpins trade show, has struck a partnership with Prosperity Textiles, a Chinese denim mill that can produce up to 5 million yards of denim per month.
Swiss chemical company Clariant has released several new dye developments for the denim market.
Spartanburg, S.C.–based Martex Fiber Southern Corp. acquired JBM Fibers, a recycled fiber–manufacturing facility in Brownsville, Texas, with a diverse national customer base for recycled textile products made from post-consumer textile waste.
Color evaluation, control and management are on the agenda at an upcoming two-day workshop hosted by the American Association of Textile Chemists and Colorists.