TEXTILE TRENDS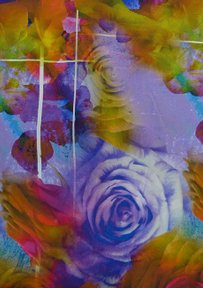 Pastel shades of lemon, lavender, pink and melon add a sweet touch to laces, prints and sequined styles.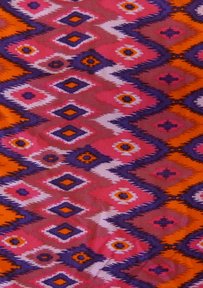 Designers are finding inspiration from across the globe and closer to home with prints that take a fresh look at traditional block prints, ikats and serape stripes.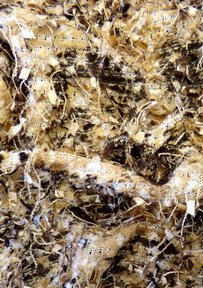 Faux fur, fringe and high-pile surface effects give textiles 3-D drama and a bit of swing.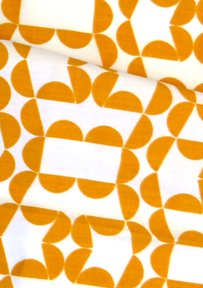 Graphic patterns and bold geometric shapes add high impact to prints, lace,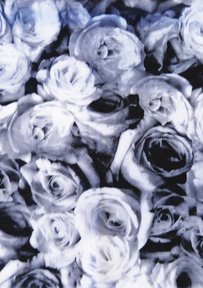 Textile designers are in a dark mood when they head to the gar- den to create moody florals in sophisticated black-and-white.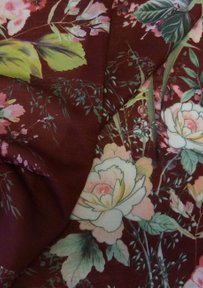 Shades of burgundy and rust are mixed with olive and evergreen to create a sophisticated color combination for prints and textured patterns.
NEWS
Asher Fabric Concepts, Buhler Quality Yarns Corp., Colorway, Inc., DG Expo, JM International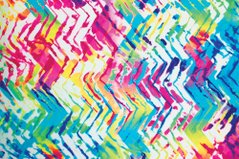 The Los Angeles International Textile Show kicks off its three-day run on Sept. 30 at the California Market Center.
Wichita, Kan.–based fiber maker Invista, producer of Lycra, purchased the specialty polyester business from its licensee, European polyester fiber producer Advansa.
Montreal-based Gildan Activewear Inc. will be investing at least $200 million in 2014 and 2015 to build two new yarn-spinning facilities in the United States.
Jobs in apparel and textile manufacturing in California and Los Angeles County shrank slightly during the month of August compared with last year, according to state employment figures.
Antex Knitting Mills/div. of Matchmaster Dyeing & Finishing Inc., Britannia Mills Ltd., Buhler Quality Yarns Corp.,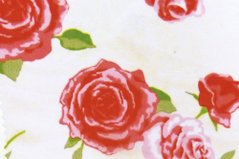 Asher Fabric Concepts, Ciabatti s.r.l., Cinergy Textiles Inc., Colorway by Nasrin, Designer Fabric Warehouse, Home Fashion Fabrics, Nipkow & Kobelt Inc.
Werner Bieri, left, former chief executive officer of Buhler Quality Yarns, was named Supima "Man of the Year" at the organization's 59th annual meeting in Coalinga, Calif.
Fabrics made from recycled polyester, crushed oyster shell and nano-tech particles were among the offerings in the Fashion Theater at the California Market Center in Los Angeles during a two-day business matchmaking session organized by the Taiwan Textile Federation.
Visitors to the recent Liberty Fairs trade show in Las Vegas had a chance to demo a new system designed to make e-commerce easier.
Vertical textile and apparel maker Grupo Karim's has tapped NGC Software's product lifecycle management (PLM) and supply chain management (SCM) solutions to help the company manage its operations in the U.S., Central America, the Caribbean, Mexico and Pakistan.
Cotton Incorporated, The Denim Bank, Grace in LA, Invista, iSKO, Laken Kyra, People vs. West, Shol Textiles, Trim Networks Inc.
To keep up with demand for American-made selvage denim, Cone Denim is increasing capacity of selvage denim by 25 percent by installing several vintage selvage looms at its historic White Oak mill in Greenboro, N.C.
A new program launched by Bayer CropScience—a division of healthcare, agricultural and high-tech materials giant Bayer—lets retailers and consumers track the supply chain right to the farmer who grew the cotton.
The Taiwan Textile Federation is hosting its first-ever business matchmaking session in Los Angeles Aug. 22–23 at the California Market Center.