TEXTILE TRENDS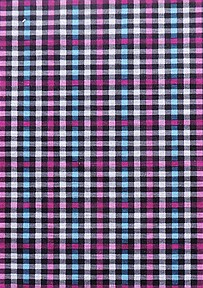 Checks and plaids are beloved classic patterns, which evoke feelings of tradition and nostalgia dating back to the 18th century. In recent years, plaids have been a growing trend seen on the runways for every kind of consumer. Hipsters and surfers have made plaid a part of their uniform. Plaid is one pattern that may never go out of style.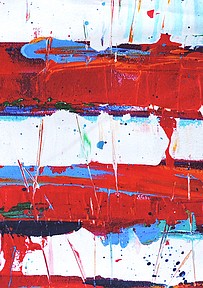 Stripes are one of the most classic fabric patterns. They go from wildly bold to skinny seersucker stripes. In the fashion world, stripes keep on giving year after year.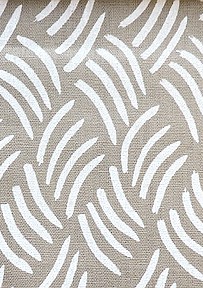 In the 1800s, textile manufacturers began making print fabrics with recognizable images. The practice became more popular in the early 20th century. Conversation prints and other fun fabrics allow the buyer to express the lighter side of life.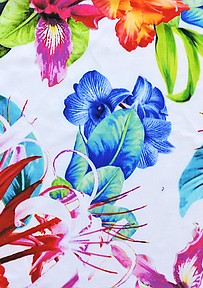 Floral-printed fabrics have been a fashion staple for centuries. They replaced the practice of wearing fresh floral wreaths and brooches. During the Middle Ages, European merchants imported floral prints from the East. The popularity of floral prints has never wavered.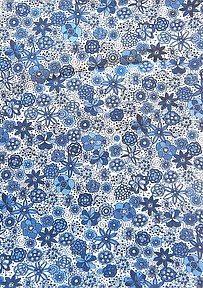 The color blue has been used in textiles for more than 200 years. Originally derived from plants, synthetic dyes allow a variety of blues for multiple textile uses.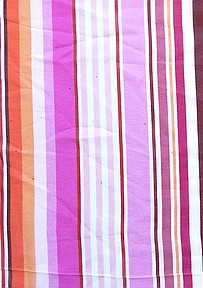 One of the most classic fabric patterns, striped textiles are used for many occasions. First appearing in medieval times, they were worn by the lesser of society. Stripes gained popularity in England in the 19th century with Queen Victoria. Stripes became mainstream in the 20th century.
NEWS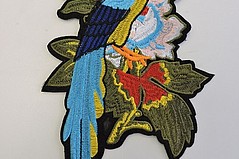 Findings & Trimmings
The producer of Tencel, the closed-loop cellulosic fiber made from eucalyptus-tree pulp, has a new eco-friendly fiber. Austrian fiber maker Lenzing has introduced a new fiber made from cotton scraps and wood.
Gardena, Calif.–based Twin Dragon Marketing Inc. has introduced several new environmental initiatives for 2017 for the company's denim facilities in Mexico and Asia.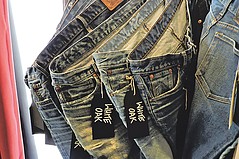 Greensboro, N.C.–based Cone Denim—the heritage denim mill with operations in the U.S., Mexico and China—recently hosted an event in Los Angeles to highlight new developments and preview trends for Spring/Summer 201
By the year 2021, Gap Inc. wants its Gap brand to be getting all its cotton from more sustainable sources.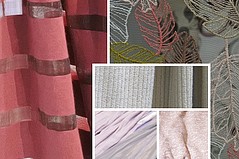 Global fashion forecasting agency Trendstop gave us its expert lowdown into the key materials trends and fabric applications impacting the Spring/Summer 2018 season.
American & Efird, the 125-year-old sewing-thread company based in Mount Holly, N.C., has launched a new industrial sewing thread using Repreve recycled polyester.
The U.S. textile and apparel industries have seen revenues slowly rise over the last seven years as free-trade agreements and rising Asian prices have given local textile and clothing makers a bit of a reprieve.
U.S. yarn spinner Buhler Quality Yarns has been acquired by Samil Spinning Co. Ltd. in an all-cash deal for an undisclosed amount.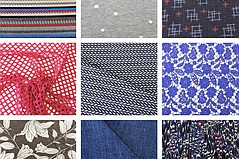 Textile Trends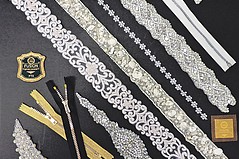 Fiber & Fabric Spotlight
Invista, the Wichita, Kan.–based maker of Lycra and Cordura fibers, has introduced a new high-strength Cordura, made with the company's T420HT fiber technology.
American & Efird, the Mount Holly, N.C.–based industrial sewing thread maker, has introduced Anefil Reflector reflective thread.
Lenzing, the Austrian company that makes Tencel fibers, has partnered with fashion search engine ShopStyle to open The Tencel Denim Shop.
The discussion of technology and textiles tends to focus on new fiber developments or automation within a fabric mill. Los Angeles–based printer and full-package production house C-Print has introduced FabFad, a new way to bring tech into the textile-buying process.