TEXTILE TRENDS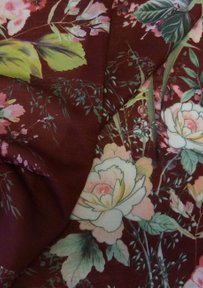 Shades of burgundy and rust are mixed with olive and evergreen to create a sophisticated color combination for prints and textured patterns.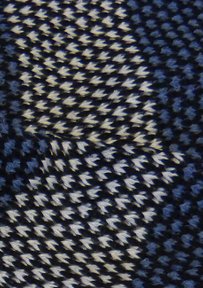 Knits are getting lofty as textile designers offer sweater knits with extra texture. Look for laces and pointelles, as well as space dyes and open-weave fabrications.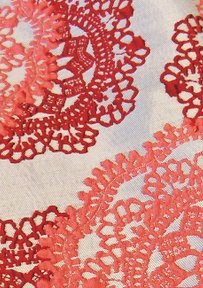 Lace, lace prints and lace-like looks continue, as textile designers offer new variations on the classic, feminine style.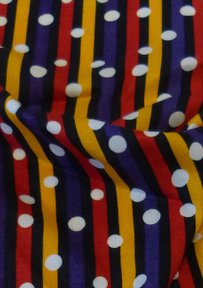 Textile designers are seeing stripes from traditional yarndye patterns to rib knits and sheer stripes, as well as printed variations.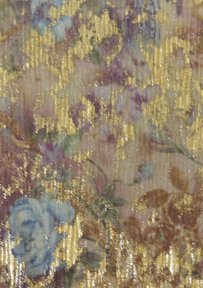 Designers find inspiration in floral motifs, from the garden variety to the exotic for everything from printed georgettes, silky fabrications and mesh to cottons, fine-wale cords, laces and metallics.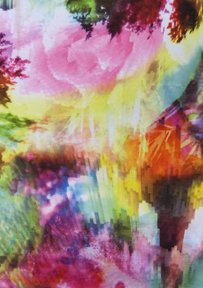 Kaleidoscopic designs, neon landscapes and optical-illusion geometrics give textile patterns an equal dose of art and whimsy.
NEWS
Textile executive Werner Bieri, former president and founding chief executive officer of Buhler Quality Yarns, died on Nov. 2 after a long battle with leukemia.
After being celebrated as a wonder plant and reviled as a public danger, hemp could be on the cusp of mainstream acceptance with the passage of a new law in California.
The California Market Center, the Cooper Design Space, the California Fashion Foundation and the Textile Association of Los Angeles will join forces to host a holiday party for children from local organizations and after-school programs
New Zealand textile boutique The Fabric Store is set to open its U.S. flagship at 136 S. La Brea Ave.
Asher Fabric Concepts, Buhler Quality Yarns Corp., Colorway, Inc., DG Expo, JM International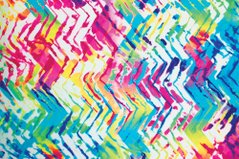 The Los Angeles International Textile Show kicks off its three-day run on Sept. 30 at the California Market Center.
Wichita, Kan.–based fiber maker Invista, producer of Lycra, purchased the specialty polyester business from its licensee, European polyester fiber producer Advansa.
Montreal-based Gildan Activewear Inc. will be investing at least $200 million in 2014 and 2015 to build two new yarn-spinning facilities in the United States.
Jobs in apparel and textile manufacturing in California and Los Angeles County shrank slightly during the month of August compared with last year, according to state employment figures.
Antex Knitting Mills/div. of Matchmaster Dyeing & Finishing Inc., Britannia Mills Ltd., Buhler Quality Yarns Corp.,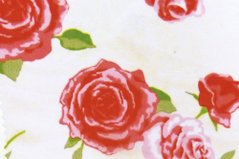 Asher Fabric Concepts, Ciabatti s.r.l., Cinergy Textiles Inc., Colorway by Nasrin, Designer Fabric Warehouse, Home Fashion Fabrics, Nipkow & Kobelt Inc.
Werner Bieri, left, former chief executive officer of Buhler Quality Yarns, was named Supima "Man of the Year" at the organization's 59th annual meeting in Coalinga, Calif.
Fabrics made from recycled polyester, crushed oyster shell and nano-tech particles were among the offerings in the Fashion Theater at the California Market Center in Los Angeles during a two-day business matchmaking session organized by the Taiwan Textile Federation.
Visitors to the recent Liberty Fairs trade show in Las Vegas had a chance to demo a new system designed to make e-commerce easier.
Vertical textile and apparel maker Grupo Karim's has tapped NGC Software's product lifecycle management (PLM) and supply chain management (SCM) solutions to help the company manage its operations in the U.S., Central America, the Caribbean, Mexico and Pakistan.