TEXTILE TRENDS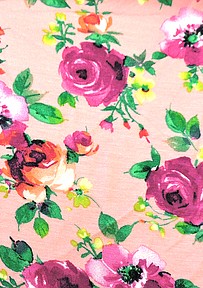 From dusty rose, blush and mauve to shocking shades of bubblegum, raspberry and wine, pink is turning up on novelty knits, abstract and floral prints as well as sophisticated wallpaper patterns and laces.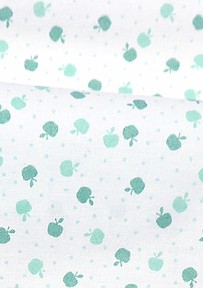 When it comes to patterns, textile designers are thinking small—the smaller the better—with tiny dots, mini conversationals and classic ditsy florals.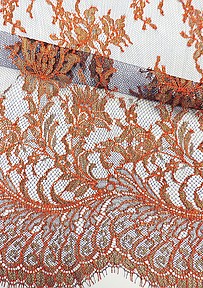 Shades of gold, silver and copper add a luxe look to lace and embroidered textiles.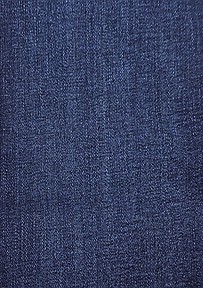 Textile mills have the blues—the indigo blues, specifically, offering indigo shades on everything from patterned, printed and solid knits to yarn-dye plaids, conversational prints, activewear fabrics, laces and embroidered designs.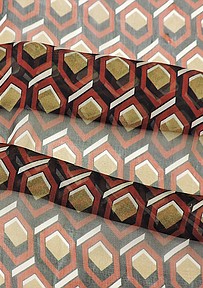 Geometric patterns take on a new sophistication with fractal designs and other kaleidoscopic prints.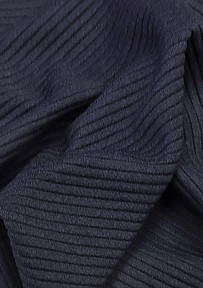 Textile designers offer a stylish take on activewear and athleisure fabrics with knits that blend performance, comfort and fashion.
NEWS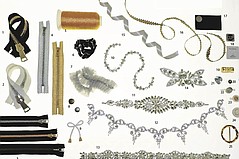 Findings & Trimmings Directory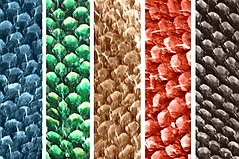 An Alaska-based company, Tidal Vision, wants to recycle fishery waste products like fish skin and crab shells into textile products.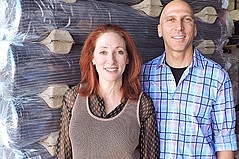 Knitting a Supply Chain that Stretches from the U.S. to the Caribbean
New developments in technical textiles and machinery were high- lighted and honored during the recent Techtextil and Texprocess shows in Frankfurt, Germany.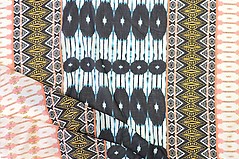 Textile Trends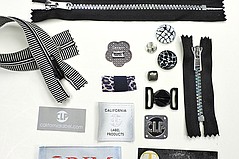 Black & White, Brights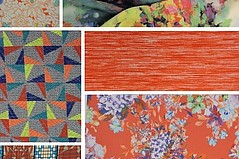 Modern Art, Orange Crush, Check Mate, Full Bloom, Key Lime, Stripes & Thermals, Silver & Gold.
Los Angeles–based knitter Asher Fabric Concepts has hired Jolie Fierro as vice president of sales for its newly launched Asher Active Athletic Concepts division of performance knits for the fitness, yoga and athletic markets.
To address that issue, denim sustainability will be one of the main topics at the next Kingpins Show, the international denim sourcing show whose next edition will be April 16–18 in Amsterdam.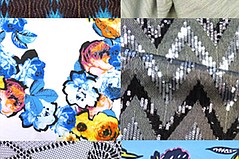 Sourcing and Fabric, February 2015 Textile Trends.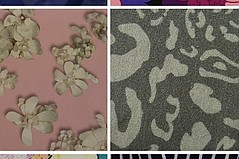 Textile Trends
Los Angeles–based apparel software and equipment solutions provider Tukatech has introduced a cloud-based Virtual Sample solution to allow apparel makers to accelerate the approval process when developing product.
Twice a year, textile and apparel executives travel to New York to participate in a slate of trade shows that include textile shows Texworld USA, Kingpins, Première Vision, Indigo and DG Expo; menswear shows MRket, Project New York, Liberty and Capsule; and streetwear show Agenda. And in July the schedule also includes yarn show SpinExpo.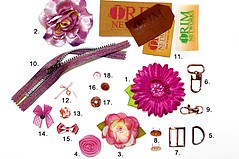 Findings & Trimmings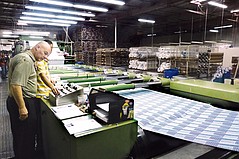 Founded in 1989, Texollini is a vertical operation producing circular knits for the activewear, contemporary, ready-to-wear, swimwear, intimates and technical markets.