TEXTILE TRENDS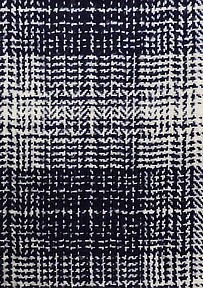 Blue, the favorite color of many people, was once the most expensive pigment, made of the semiprecious stone lapis lazuli. Associated with harmony, blue is the color of choice for flags around the world. Whether it's uniforms, business suits or high fashion, the color is widely used because it is very appealing to the human eye.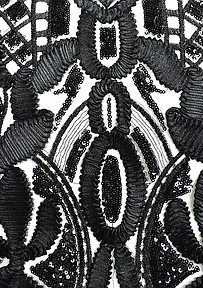 Going back to the 17th century, dungaree fabric was a cheap, coarse and thick cotton worn by common people. Today, fashion designers are pairing it with lace fabrics to provide a contrast in color and texture. Together, dungaree and lace have become one of the hottest fashion trends.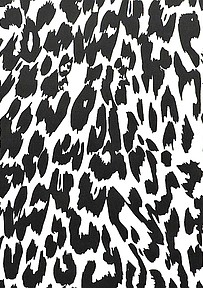 An achromatic color, black is literally a shade without hue. With many uses throughout the ages, it has been most associated with mourning. Gray is seen as an intermediate color between black and white. Both black and gray textiles are commonly used in all aspects of fashion.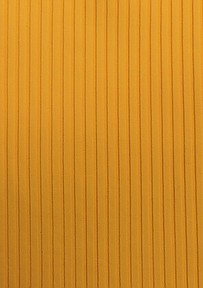 Considered a valuable find, rusty gold is more than an object, it's a popular color. Whether it's yellow, orange, red, shiny or matte-finish gold, these hues evoke emotional responses. From passion to joy, enthusiasm to compassion, textile designers use these shades for all occasions.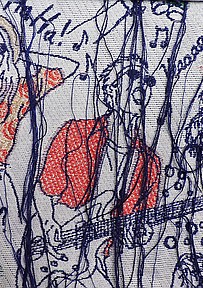 Conversation prints come in a wide variety of motifs, such as holiday prints, animal prints, everyday items, cars and many more. Very popular around the turn of the 20th century, they are widely sought today.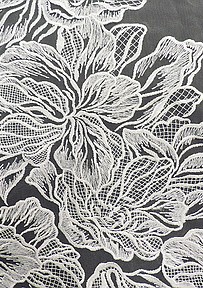 Ladies love flowers. Floral fabrics have been used for centuries and are a symbol of femininity while showing the beauty of the natural world. Florals have been very popular in recent seasons.
NEWS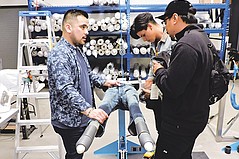 Albiate 1830, the denim division of Bergamo, Italy–based Italian mill Gruppo Albini, and Italian denim mill Candiani joined forces to create FineFusions, a collection that showcases "top Italian heritage, cutting-edge thinking and a virtuous spirit."
Greensboro, N.C.–based denim mill Cone Denim is celebrating the 10-year anniversary of its S Gene dual-core technology.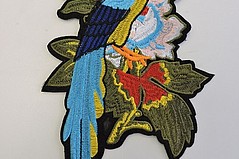 Findings & Trimmings
The producer of Tencel, the closed-loop cellulosic fiber made from eucalyptus-tree pulp, has a new eco-friendly fiber. Austrian fiber maker Lenzing has introduced a new fiber made from cotton scraps and wood.
Gardena, Calif.–based Twin Dragon Marketing Inc. has introduced several new environmental initiatives for 2017 for the company's denim facilities in Mexico and Asia.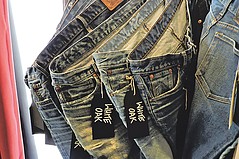 Greensboro, N.C.–based Cone Denim—the heritage denim mill with operations in the U.S., Mexico and China—recently hosted an event in Los Angeles to highlight new developments and preview trends for Spring/Summer 201
By the year 2021, Gap Inc. wants its Gap brand to be getting all its cotton from more sustainable sources.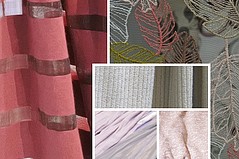 Global fashion forecasting agency Trendstop gave us its expert lowdown into the key materials trends and fabric applications impacting the Spring/Summer 2018 season.
American & Efird, the 125-year-old sewing-thread company based in Mount Holly, N.C., has launched a new industrial sewing thread using Repreve recycled polyester.
The U.S. textile and apparel industries have seen revenues slowly rise over the last seven years as free-trade agreements and rising Asian prices have given local textile and clothing makers a bit of a reprieve.
U.S. yarn spinner Buhler Quality Yarns has been acquired by Samil Spinning Co. Ltd. in an all-cash deal for an undisclosed amount.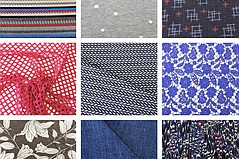 Textile Trends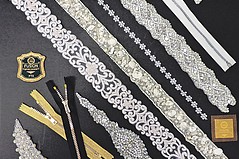 Fiber & Fabric Spotlight
Invista, the Wichita, Kan.–based maker of Lycra and Cordura fibers, has introduced a new high-strength Cordura, made with the company's T420HT fiber technology.
American & Efird, the Mount Holly, N.C.–based industrial sewing thread maker, has introduced Anefil Reflector reflective thread.