TEXTILE TRENDS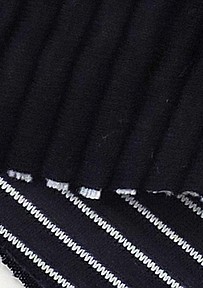 From rugby styles to highly textured ribs and novelties, look for plenty of options in stripes.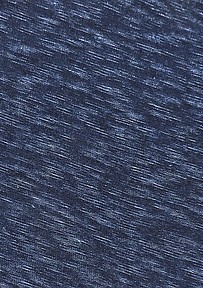 Textiles go blue with indigo shades for denim, corduroy, chambray, jersey stripes and novelty knits.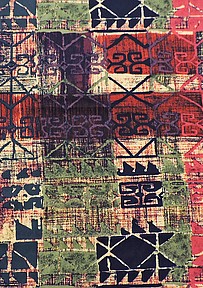 Designers look for inspiration from across the world for textiles inspired by block prints, ikat patterns and woven fabrics made with novelty yarns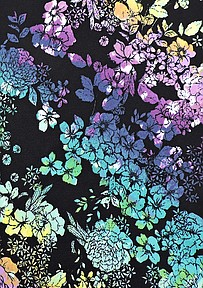 Textile designers head to the garden for floral patterns ranging from tiny ditsy prints to dramatic oversize blooms.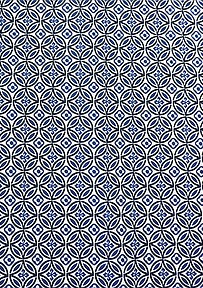 Textile makers take a cue from interior design with wallpaper prints and upholstery patterns.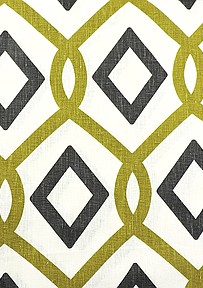 Geometric prints range from clean, modern patterns to intricate styles that draw inspiration from traditional global motifs.
NEWS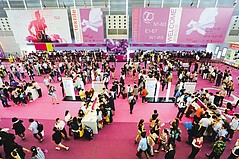 With 15 halls covering nearly 1.8 millionsquare feet of space and more than 3,800 exhibitors showing textiles and trim from 30 countries and regions, the Oct. 20–23 run of the Intertextile Shanghai Apparel Fabrics trade show could be described as massive.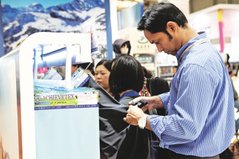 When the giant Intertextile Shanghai Apparel Fabrics 2014 trade show opens on Oct. 20 at the Shanghai New International Expo Centre in Shanghai, visitors will find a newly expanded Beyond Denim hall, featuring exhibitors from six countries and regions.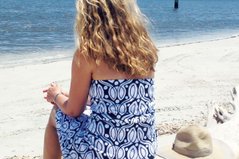 Josi Severson's original prints feature mid-century graphics in a sunny palette. The Minneapolis-based designer has designed fabrics for companies such as Crate & Barrel, Thibaut, Joseph Abboud, Richloom Fabrics and Blu Dot.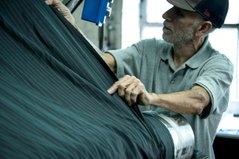 A 19th-century textile mill in northern Connecticut is currently humming with the activity of 40 looms making woolen and worsted fabrics for the American luxury market.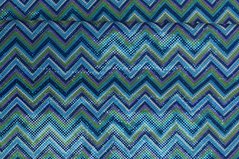 Textile Directory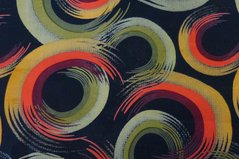 Textile Directory
Textile Trends: Findings and Trimmings.
Lenzing, the Austrian maker of Tencel fibers, is on track to meet its planned production target of 30,000 tons of Tencel fiber at its new production facility at the Lenzing headquarters in Austria.
PJ McCord, former global sales manager for Coats PLC, has joined the team at Buhler Quality Yarns in Jefferson, Ga., as sales executive.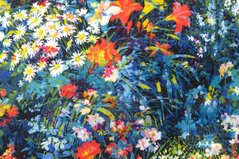 Textile Directory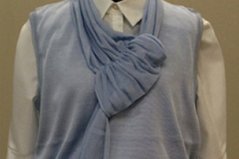 Researchers at Japan's National Institute of Agrobiological Sciences and Shinshu University created silk fibers from silkworms that had been engineered with spider genes.
By 2017, The North Face plans to have all its down 100 percent certified and responsibly sourced using the Responsible Down Standard, a third-party standard.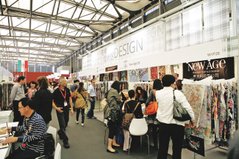 During its Oct. 20–23 run at the Shanghai New International Expo Centre, Intertextile Shanghai Apparel Fabrics will host more than 3,500 exhibitors from more than 30 countries. Offerings include a lingerie and swimwear area with more than 80 lace, embroidery and swimwear and lingerie fabrics suppliers.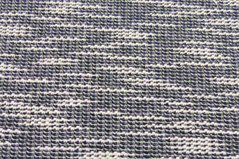 Designers find inspiration in sophisticated shades of gray for double-face knits, geometric prints, traditional menswear designs and ethnic designs.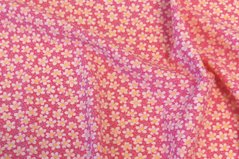 Designers find inspiration in flower prints from ditsey florals to more traditional floral sprays.