TEXTILE TRENDS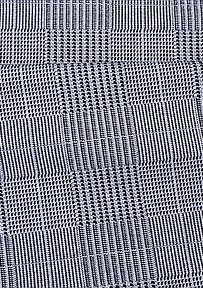 Denim—and denim-friendly fabrics—go sophisticated in deep shades of indigo and navy.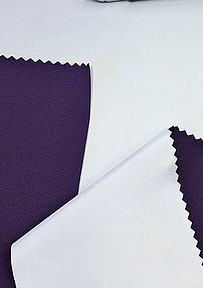 Shades of grape, violet and eggplant color sophisticated laces, floral prints and active knits.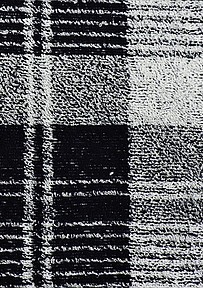 It's always sweater weather with loose-knit fabrics, bouclés, French terry and highly textural textiles.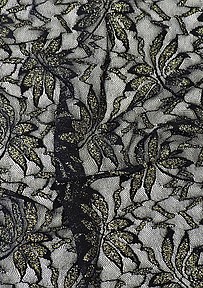 Go for high gloss with foil-printed fabrics, metallic laces and reflective textiles.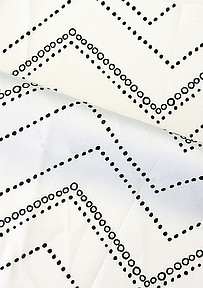 The classic pairing of black and white adds sophistication to prints and graphic punch to knits and stripes.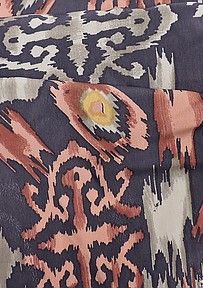 Natural shades of beige and khaki—and soft versions of brighter hues—are warm neutral options for prints, patterns and knits.
NEWS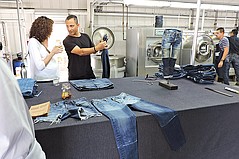 To get the perfect washed jean, denim makers put pants through multiple wash cycles.
Los Angeles textile-industry veteran April Booth died on March 12 of natural causes at her home in Visalia, Calif.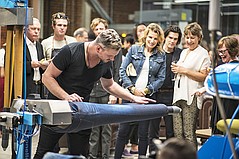 Designers and denim brand owners turned out to celebrate the opening of the Candiani Los Angeles Design Center on March 16 in downtown Los Angeles.
Findings & Trimming Spotlight
Textile Preview: Textile Trends
To celebrate the opening of its new showroom in downtown Los Angeles, Turkish denim mill Bossa hosted a grand opening party and denim trend presentation on Jan. 15.
Sourcing & Fabric: Textile Trends
N.Y. Textile Preview Textile Trends
Swiss textile maker Schoeller Textil added a new member to its U.S. team with the addition of Fawn Knadler as West Coast sales manager.
Chinese denim mill Prosperity Textile will begin using Better Cotton for all its lightweight cotton denim fabrics beginning with the Spring/Summer 2017 season.
At the January 2016 edition of the Outdoor Retailer trade show in Salt Lake City, Global Merino Inc. is showing new fabrics made from blends of Merino wool and Creora Eco-Soft, a spandex engineered to maintain a soft hand and good drape when mixed with heat-sensitive fibers, including natural fibers such as cotton, wool and silk as well as cellulosics such as rayon, Modal and Tencel.
Waterwear 2016 Textile Trends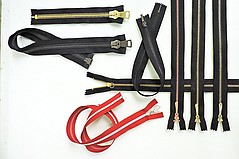 Findings & Trimmings
Creora spandex producer Hyosung will launch its new Creora Fit2 at the Nov. 18–19 run of Denim by PV in Barcelona.