TRADE SHOWS
By Alison A. Nieder | November 9, 2017
Three apparel trade shows are teaming up in Las Vegas to launch a conference for retailers and brands that will feature keynote speakers and workshops as well as industry services and tools.
The Sewn Products Equipment & Suppliers of the Americas and trade-show producer Messe Frankfurt Inc. announced they have extended their contract to co-produce the Texprocess Americas trade show through 2032.
Eurovet Americas, the U.S. division of Paris-based trade-show producer Eurovet, has a new general manager.
The Womenswear In Nevada show, which takes place twice a year in Las Vegas, has been undergoing a number of changes recently. The decades-old show was sold two years ago to trade-show organizer Urban Expositions, and since then it has seen a revolving door of show directors.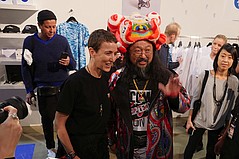 Exclusive skateboard decks, rare screen-printed T-shirts crafted by design hero Virgil Abloh, appearances by VIPs such as former Lakers star Kobe Bryant.
New restaurants and shops are popping up all the time, but here's a selection of some of the latest hot spots that will help you make your trade-show foray in the nation's major cities even more of an adventure.
As we get ready to ring in the new year, trade-show organizers are starting to roll out some of their plans for 2018.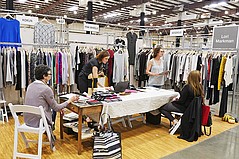 It didn't look like a good day to go to a trade show.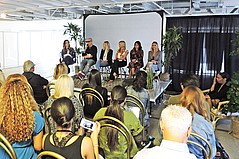 The California Market Center organized several seminars during the recent Los Angeles Fashion Market, including one titled "The Importance of Influencers for the Modern-Day Retailer."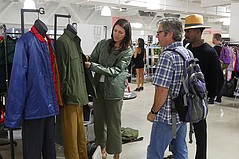 The recent Los Angeles Fashion Market was a sprawling affair with permanent showrooms and temporary exhibitors showing at trade shows showcasing everything from Immediate goods to Spring merchandise to a group of buyers that were predominantly local.
In the trade-show world, small can be beautiful.
Traffic ebbed and flowed during the Oct. 2–4 run of the Los Angeles International Textile Show at the California Market Center, where exhibitors included just about every point along the apparel supply chain.
Department stores and big-box retailers are going through a time of incredible change, but salespeople working at the LA Majors Market, which is devoted to department stores and mass retailers, reported a busy pace during the Oct. 2–4 market at the California Market Center.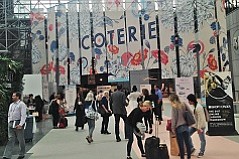 September 28, 2017
|
By Jennifer DeMeritt, Contributing Writer
More than 1,000 apparel brands came to the Coterie trade show, which took place Sept. 17–19 at the Jacob Javits Center in New York.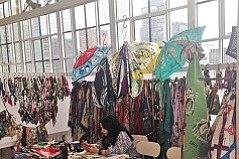 September 28, 2017
|
By Jennifer DeMeritt, Contributing Writer
Though the news is rife with stories about internet retailers hammering bricks-and-mortar stores, at the Designers and Agents trade show, which took place Sept. 16–18, independent fashion boutiques—and the specialty brands they carry—were alive and well.
Previous Next