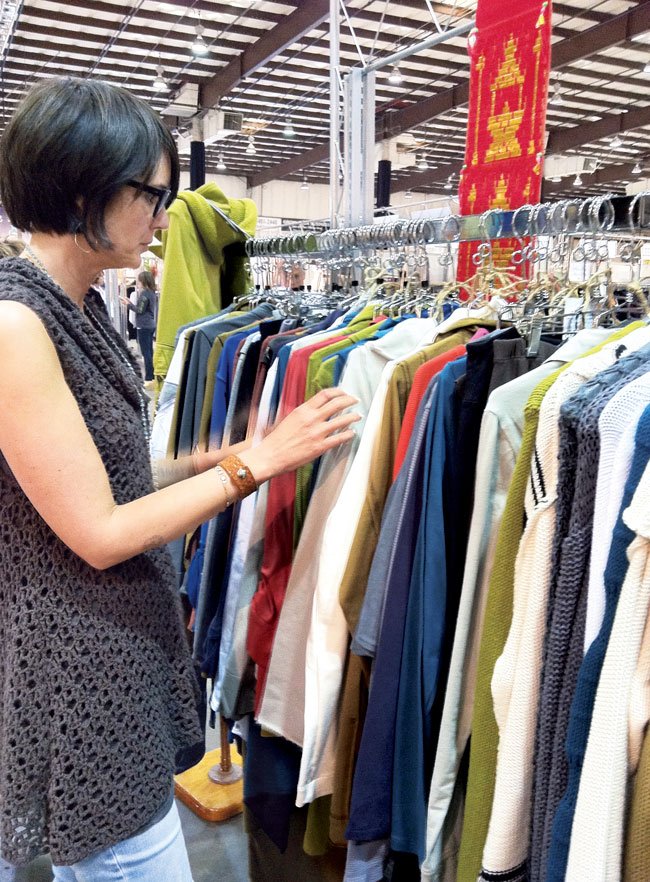 REPORTS
| April 17, 2014
Now in its 50th year, Fashion Market Northern California showcased Fall 2014 styles from international brands and domestic labels during its April 11–13 run at the San Mateo County Event Center in San Mateo, Calif.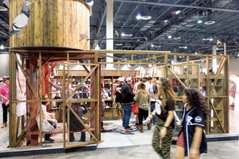 Agenda's second show in Las Vegas mixed business with pleasure when it ran Feb. 17–19 as one of the Modern Assembly family of shows at Level 2 of the Sands Expo & Convention Center.tk
The Tents at Project, a curated show devoted to designer and luxury brands, was moved to a space in the Mandalay Bay Convention Center, adjacent to Project.
Aspirations for the second Liberty Fashion and Lifestyle Fairs were high when it ran Feb. 17–19 at the Sands Expo & Convention Center.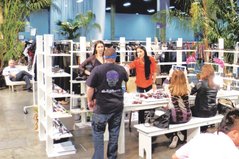 For Greg Garrett of the Black Swan fashion label, ENKVegas was a great show. The women's show exhibited at the Mandalay Bay Convention Center in Las Vegas, and his label's sales increased 35 percent compared with last February.
Project is one of the giants of MAGIC Market Week. It took up more than half the space of the gargantuan Mandalay Bay's South Convention Center, which hosted 1,500 brands.
Approximately 1,500 booths with 1,100 companies stretched out under the bright lights of the South Hall of the Las Vegas Convention Center.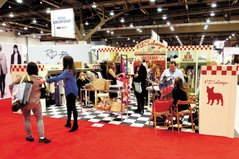 Exhibitors at the Feb. 18–20 run of WWDMAGIC at the Las Vegas Convention Center reported upbeat retailers from across the country and the world turning out to place orders for Immediate, Summer and Fall deliveries.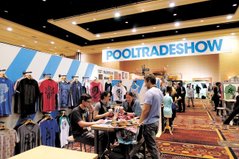 Freddie Rojas said retail traffic was slow, and he estimated that his sales might decline compared with the Pooltradeshow last February.
Vendor space for the Offprice show was sold out for the Feb. 16–19 show, held on the lower level of the Sands Expo and Convention Center.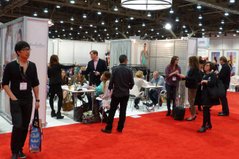 Domestic and international retailers navigated the more than 20 events held across the city at this week's Las Vegas apparel, accessories and sourcing shows.
Première Vision S.A. is growing its portfolio of upscale textile and trim trade shows, which includes Première Vision, Indigo, Expofil, Modamont, Tissu Premier and Fatex, with the addition of leather and fur trade show the Cuir à Paris.
At the center is the massive MAGIC Market Week, the multi-show lineup taking place at the Las Vegas Convention Center and the Mandalay Bay Convention Center.
Advanstar Global, the company that produces the MAGIC Market Week trade shows, announced a pair of executive promotions.
Kingpins—the boutique denim trade show with editions in New York, Los Angeles and Hong Kong—is putting its Los Angeles show on hiatus while it concentrates on launching its newest show in Amsterdam.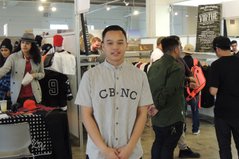 There was a new venue and high energy for the second edition of the Venue trade show, which ran Jan. 29–30 on the 11th floor of the Cooper Design Space in downtown Los Angeles.