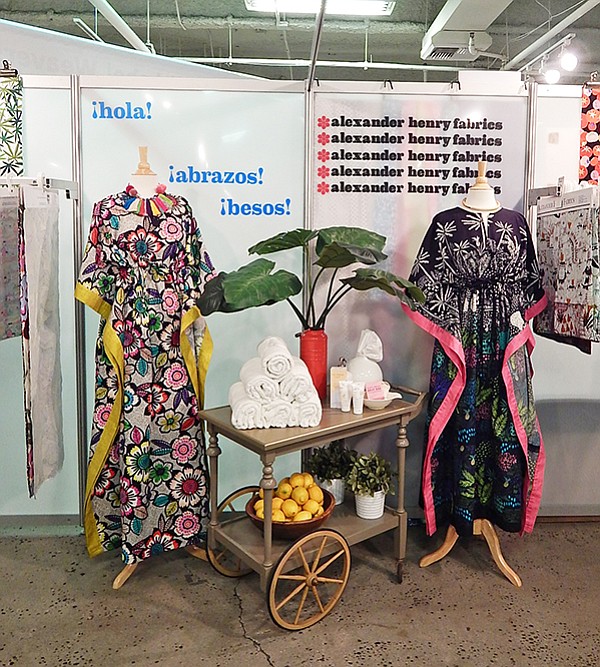 TRADE SHOWS
By Dorothy Crouch | March 8, 2018
Now in its 25th year, the Los Angeles International Textile Show at the California Market Center brought together manufacturers, designers and production specialists who attended the three-day show, which took place March 5–7.
At its recent Feb. 10–13 event, the Offprice show reported a slight dip in exhibitors for the organization's 47th show at the Sands Expo and Convention Center in Las Vegas, but vendors said that didn't affect business, which was booming.
Spreading over the sprawling show floor of the Mandalay Bay Convention Center, a wide variety of menswear brands exhibited their Fall '18 looks at Project and The Collective during the shows' Feb. 12–14 run in Las Vegas.
If retailers couldn't find what they were looking for in Las Vegas, they probably couldn't find it anywhere.
Under their new agreement that was finalized in October 2017, Berlin-based Premium Group and Clarion Events in England produced their first events as partners in January 2018.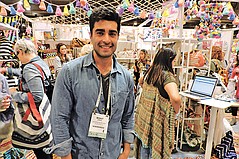 An air of optimism blew through the various trade shows held Feb. 10–14 in Las Vegas as many retailers were encountering empty shelves in their warehouses from a robust holiday season, which set up a willingness to place orders and stock up for the upcoming seasons.
Hundreds of apparel and textile manufacturers from China, India, Bangladesh, the United States, Mexico and other countries will be exhibiting at the newly established Apparel Textile Sourcing Miami show, scheduled for May 21–23.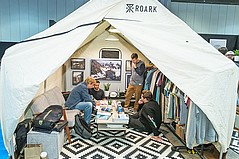 February 1, 2018
|
By Hope Winsborough, Contributing Writer
What a difference a few months make. Last September, the Surf Expo show was disbanded after one day when Hurricane Irma walloped Florida and parts of the East Coast.
February 1, 2018
|
By Jennifer DeMeritt, Contributing Writer
New looks in denim and advances in technical fabrics were hot topics at the recent Texworld USA, a large fabric sourcing event held Jan. 22–24 at the Jacob K. Javits Convention Center.
Warmer weather and a better economy were two bright spots at the Fashion Market Northern California show, where buyers found an easy-to-navigate exhibition space at the San Mateo County Event Center.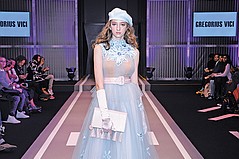 Amidst the endless rows of lacy evening gowns, printed dresses, puffy jackets, ripped blue jeans and fur coats lined up inside the Hong Kong Convention Centre, exhibitors were seeing a shift in buyers.
January 25, 2018
|
By Jennifer DeMeritt, Contributing Writer
Color trends and the push for local manufacturing were two of the main themes at the 36th edition of the Première Vision New York international textile show.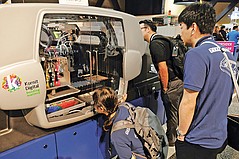 Designers Freddie Rojas and Tina Rani walked the recent Imprinted Sportswear Show at the Long Beach Convention Center to research machines that could tailor their printing services to boutique lines.
The January LA Fashion Market ran Jan. 15–17 and is typically one of the smaller of the five LA Fashion Markets, which take place in downtown Los Angeles.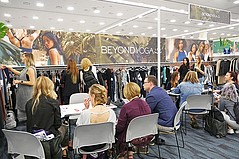 After eight years of exhibiting in Huntington Beach, Calif., across the street from the Pacific Ocean, Swim Collective and its sibling show, the 4-year-old Active Collective, moved their digs to the Anaheim Convention Center, not far from Disneyland.
An added feature this year at Texworld USA is the new "Explore the Floor" series, which features tours for attendees to walk the show floor with industry experts.