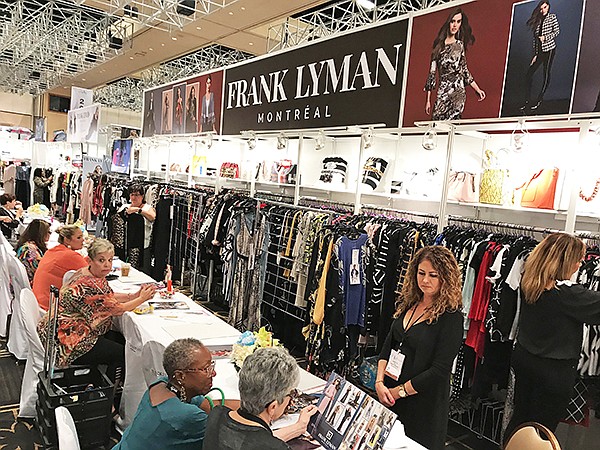 TRADE SHOWS
By Andrew Asch, Dorothy Crouch | August 15, 2019
After traveling to Las Vegas for the August 2019 trade shows, exhibitors, buyers and apparel-industry insiders discussed trends, while event producers announced major news regarding moving to new locations in 2020.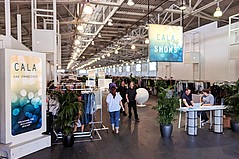 For several years now, the nearly 100-year-old Fort Mason Center on the San Francisco waterfront has been the idyllic location for the Bay Area edition of CALA, which was held June 11–12.
Atlanta Apparel, the producer of the largest apparel trade show in the United States' Southeast region, is partnering with The Boutique Hub, the digital-media company in Chippewa Falls, Wis., that helps boutique retailers cultivate their businesses.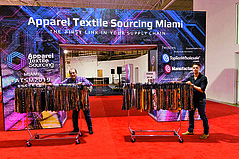 June 6, 2019
|
By Nicole Martinez, Contributing Writer
Now celebrating its second year in Miami, the Apparel Textile Sourcing trade show ran at the Mana Wynwood Convention Center May 28–30 with a surge in new visitors and exhibitors.
Informa Markets, the people behind some of the biggest trade shows in the world, including MAGIC, is organizing a new event for Miami Swim Week this July.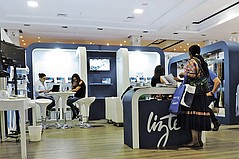 As a country that benefits from the Dominican Republic–Central American Free Trade Agreement, Guatemala is preparing to see an increase in business from United States apparel brands that might need to shift sourcing partnerships away from China.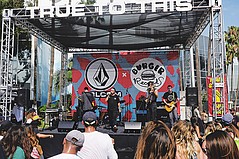 After a two-year run, the consumer show Agenda Festival was canceled by its producer, ReedPop, a division of Reed Exhibitions.
Trade shows have evolved over the last decade to include more technology, multisensory experiences, event apps and interactive connections with attendees. We caught up with executives from some of the most important industry trade shows to paint a picture of what has changed on the trade-show scene in the past decade and what tech aspects are making an appearance.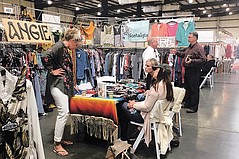 Exhibitors at Fashion Market Northern California at the San Mateo County Event Center in San Mateo, Calif., said retailers were buying closer to season as Immediates made up a good part of orders placed during the show.
For its Aug. 12–14 show in Las Vegas, MAGIC has unveiled its new ONE MAGIC floor plan, which houses exhibitors in one location at the Las Vegas Convention Center.
Contemporary-apparel trade-show brand CALA Shows Inc. announced it will add a Las Vegas edition to its schedule, which currently holds events in San Francisco at the Fort Mason Center and in Denver at the Denver Mart.
The Imprinted Sportswear Shows will get a name change.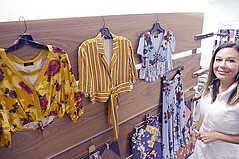 This season, the LA Majors Market, which caters to juniors fashions and department-store buyers at the California Market Center, underwent a few changes.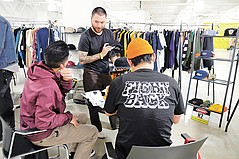 The March 26–27 edition of LA Men's Market, which was founded in 2013 with a focus on men's streetwear, opened on the 10th floor of the California Market Center with yellow tape and work barricades set up to emphasize the trade show's theme of "Under Construction."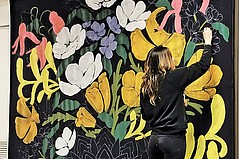 This season, the LA Textile show blended experiences with business to make the event more than a showcase for materials and manufacturing.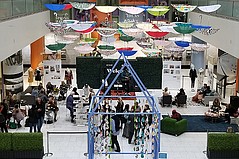 A Los Angeles winter of heavy rains and unprecedented cold weather lifted for buyers attending the March 11–13 LA Market Week.