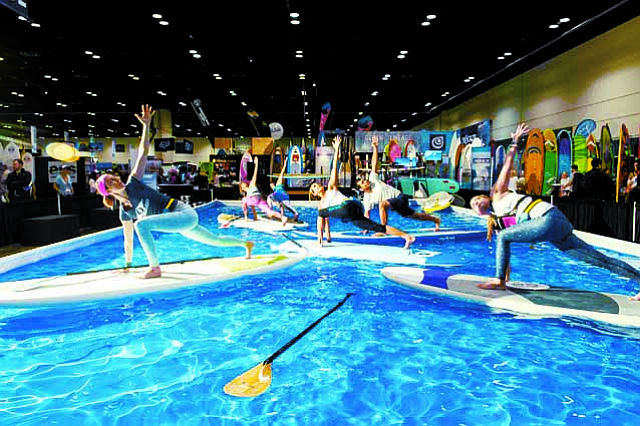 TRADE SHOWS
By Andrew Asch | January 15, 2015
While much of the Eastern Seaboard suffered under a cold snap Jan. 8–10, weather in Orlando, Fla. was a good backdrop to Surf Expo, the veteran trade show for surfing and other water sports.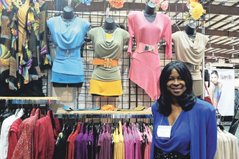 Buyers at the Oct. 19–22 run of Fashion Market Northern California at the San Mateo Event Center shopped more than 250 exhibitors displaying everything from high-end formalwear to moderate styles and accessories.
Buyers ranging from major retailers such as Bloomingdale's, Neiman Marcus and Nordstrom to key specialty stores and e-tailers such as ShopBop, Ron Herman, Fred Segal and Beckley turned out for the recent run of Los Angeles Fashion Market, which was spread across multiple showroom buildings and several returning and new trade shows.
New ownership usually means change for any company. Following the recent announcement that U.K. company UBM PLC will acquire Advanstar for $972 million, many in the industry wondered what changes were in store for the trade show giant, whose shows include MAGIC, Project and Coterie.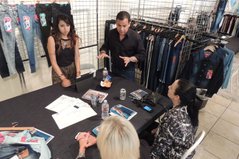 Business for the juniors and department store–focused LA Majors Market, which ran Oct. 6-8 at the California Market Center, was brisk, according to the market's vendors.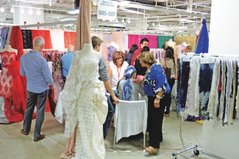 Traffic steadily picked up at the Sept. 29–Oct. 1 run of the Los Angeles International Textile Show at the California Market Center in Los Angeles, where exhibitors said they met with both well-known brands as well as new designers.
Advanstar Communications Inc., producer of the biannual MAGIC Marketplace trade shows in Las Vegas, the biggest apparel trade show in North America, announced on Oct. 1 that it will be acquired for $972 million, by London-based media company and events producer UBM PLC.
Designers and Agents, which organizes curated trade shows for contemporary fashions, has decided to suspend its Paris show, which took place for several years in the Marias district of the French capital.
The LA Men's Market trade show forecasts growth and filling a unique niche when it rolls out its first-anniversary show at the Area 4 section of the California Market Center Oct. 13–14.
After producing four Agenda Wmns sub-shows at the popular Agenda trade show, Vanessa Chiu will helm her own event, which will be called Axis, it was announced on Sept. 4.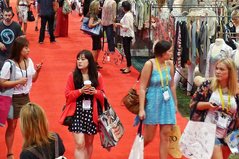 The apparel industry converged in Las Vegas to shop for apparel, accessories, footwear and sourcing resources at the biannual trade shows anchored by the giant MAGIC shows.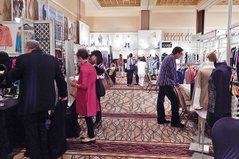 All six ballrooms were packed at the Women's Wear in Nevada (WWIN) show, which took place Aug. 18–21 at the Rio All-Suites Hotel and Casino in Las Vegas.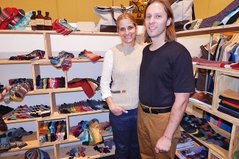 Many exhibiting and wandering through the Capsule show, an edited collection of everything hip in the world of apparel and accessories, enjoyed the airy feeling of the event, held Aug. 18–20 at The Venetian ballroom along with the other five shows that make up the relatively new Modern Assembly group.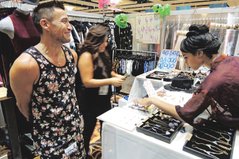 Last February, the trade show for emerging brands at MAGIC was located at a ballroom in the lower level of the Mandalay Bay Convention Center. For its Aug. 18–20 run, it moved upstairs to the Mandalay Ballroom on Level 2 of the Mandalay Bay Convention Center.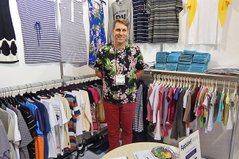 Walking into Sourcing at MAGIC at the Las Vegas Convention Center is a little bit like taking a trip to the United Nations. It seems that just about every region or country in the world has sent a group of apparel or shoe manufacturers in search of new business.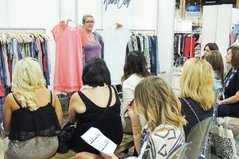 The ENKVegas show at the Mandalay Bay Convention Center Aug. 18–20 included a special section called Oasis, which featured brands that the show curators considered to be on the leading edge of contemporary design.