RETAIL
By Andrew Asch | July 23, 2015
National Retail Federation, a retail trade group based in Washington, D.C., has lowered its 2015 retail sales forecast to 3.5 percent growth compared with a previous growth forecast of 4.1 percent.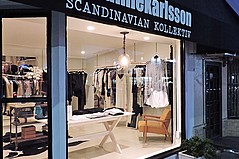 At the opening of the Susanne Karlsson Scandinavian Kollectiv store on Los Angeles' West Third Street, Swedish was the predominant language, guests included members of the Swedish-American Chamber of Commerce, and hors d'oeuvres included homemade Swedish pancakes served with cocktails made with Absolut vodka and Rekorderling cider.
Hot Topic Inc. was jilted at the altar June 2, when Geeknet, Inc. an online retailer of licensed merchandise based in Fairfax, Va., announced that it would not go through with a deal, which was announced on May 26, with the Los Angeles area mall retailer.
Pacific Sunwear of California, the casualwear retailer whose customers are teenagers and young adults, reported its first decline in quarterly sales in more than three years.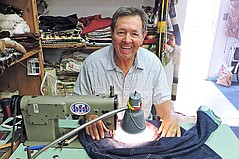 In a world where retailers are increasingly relying on complex technology, Fernando Adames believes that a simple, mid-20th-century machine is all that is needed to give a boutique an added edge.
Australian swimwear brand Seafolly is increasing its bid for the U.S. market. It is scheduled to open its second American store on May 30. It will be located at Westfield UTC retail center in La Jolla, Calif.
Seth Haber, a former partner with Agenda trade show, headquartered in Los Angeles, is heading to the retail side of the streetwear business.
On May 26, the Los Angeles–based retailer announced that it had entered into an agreement to acquire Geeknet Inc., an online retailer and wholesaler of merchandise licensed from TV shows, movies and other media with science-fiction, superhero and fantasy themes. Geeknet is headquartered in Fairfax, Va.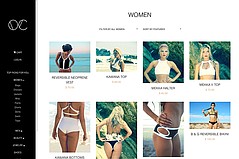 The site www.onyx-creative.com curates fashion, jewelry and homeware brands from around the world. Some brands are Nüera, a California swim brand; Handsome Me, an Australian men's brand; and Pulse, a Romanian womenswear brand.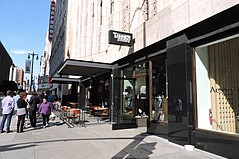 Almost every night, bars and restaurants are hopping in downtown Los Angeles, a once-blighted area that is going through an unparalleled boom, but boutique retailers don't feel like they entirely share in the city's new prosperity.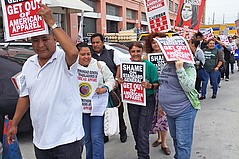 The fight between American Apparel and its founder, Dov Charney, continued with a lawsuit the manufacturer filed on May 15 in the Delaware Court Of Chancery against the ousted chief executive officer, alleging Charney violated a "standstill agreement" he had with American Apparel.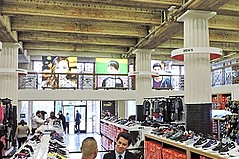 The new flagship for WSS was a real fixer-upper, but the end result is a historic showplace for the Los Angeles–headquartered footwear retailer.
Sherman Oaks, Calif.–based Cherokee Global Brands has acquired San Diego–based casual lifestyle brand Everyday California.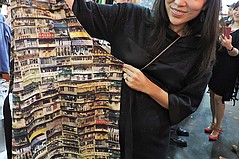 This summer, American Rag Cie is scheduled to open its first shop in China, and it will be stocked with many of the brands currently sold in American Rag's high-profile shops in Los Angeles and Newport Beach, Calif.
Los Angeles City Council members voted in favor of a minimum wage hike from its current $9 per hour to $15 per hour by 2020.
Rick Caruso, the founder and chief executive officer of Caruso Affiliated, laid his cards on the table on May 12. He held a press conference outlining his plans for a Caruso project in Carlsbad.