RETAIL
By Andrew Asch | August 27, 2015
Since e-commerce business started skyrocketing nearly a decade ago, bricks-and-mortar retailers have wondered how they could inject the best of the e-commerce experience into physical stores.
Gap Inc. will close 175 stores, mostly in North America, including 140 stores which will shutter this year. A limited number of stores will be closed in Europe.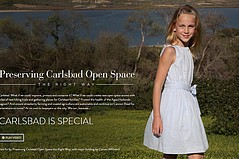 Last month a campaign commenced for a land-use change for 203 acres of waterfront real estate in Carlsbad, Calif., but lobbying for the campaign recently a high pitch.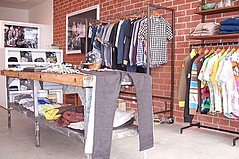 After starting an interesting experiment in retail real estate on Los Angeles' high-profile Abbot Kinney Boulevard, Paulina Castelli moved her men's fashion and gifts boutique off of the street to another part of Los Angeles' Venice section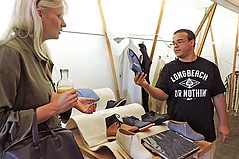 The name may have sounded unintelligible to many Los Angelenos, but Weltenbuerger strived to represent elegant, avant-garde fashion in Los Angeles, famously a jeans, T-shirt and casual-fashion town.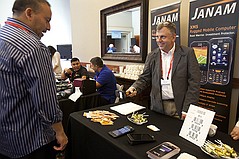 Retail is an ever-changing landscape that is expanding to different horizons all the time. But experts have one major piece of advice: Do nothing and you die.
A brief hint of summer weather helped lift May retail sales, but, overall, most apparel retailers reported lackluster results for the month.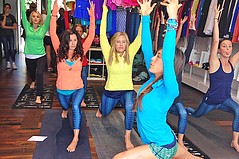 The Graced by Grit activewear line has been doing business in a crowded market, and on May 29 it opened its first branded boutique.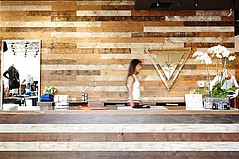 Yogasmoga and its relatively new line of yogawear for men and women are taking baby steps to open a chain of retail stores across the country by counting heavily on California for its success.
Since the beginning of the year, retailers have offered generous promotions to attract more customers after a holiday retail season that underwhelmed Wall Street. The never-ending retail beat of sales and promotions has retailers and analysts asking if paying full price for clothing is a thing of the past.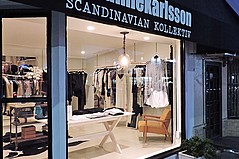 At the opening of the Susanne Karlsson Scandinavian Kollectiv store on Los Angeles' West Third Street, Swedish was the predominant language, guests included members of the Swedish-American Chamber of Commerce, and hors d'oeuvres included homemade Swedish pancakes served with cocktails made with Absolut vodka and Rekorderling cider.
Hot Topic Inc. was jilted at the altar June 2, when Geeknet, Inc. an online retailer of licensed merchandise based in Fairfax, Va., announced that it would not go through with a deal, which was announced on May 26, with the Los Angeles area mall retailer.
Pacific Sunwear of California, the casualwear retailer whose customers are teenagers and young adults, reported its first decline in quarterly sales in more than three years.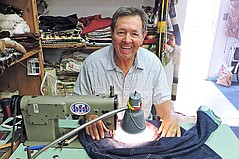 In a world where retailers are increasingly relying on complex technology, Fernando Adames believes that a simple, mid-20th-century machine is all that is needed to give a boutique an added edge.
Australian swimwear brand Seafolly is increasing its bid for the U.S. market. It is scheduled to open its second American store on May 30. It will be located at Westfield UTC retail center in La Jolla, Calif.
Seth Haber, a former partner with Agenda trade show, headquartered in Los Angeles, is heading to the retail side of the streetwear business.