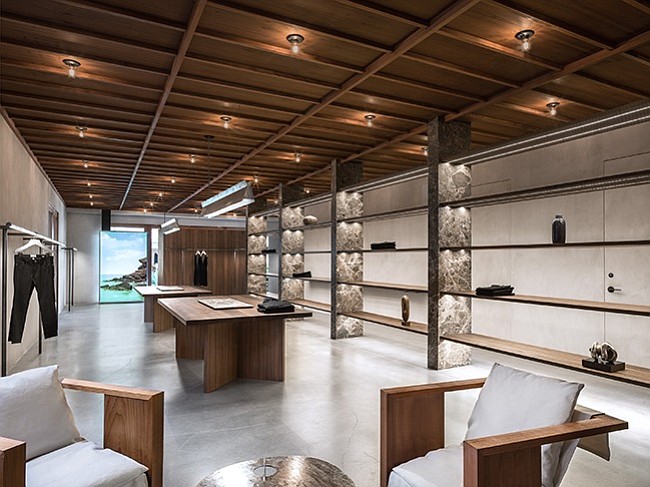 RETAIL
By Deborah Belgum | April 18, 2016
Frame, started by two Swedes, is a hot label that chose its first retail location to be in Los Angeles.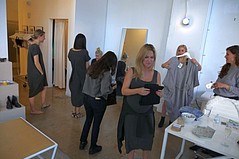 Jennifer Althouse produced a Spring party for her multi-brand women's boutique, Althouse, just a block away from the main drag of the fashion district. Party happened March 15. Take a look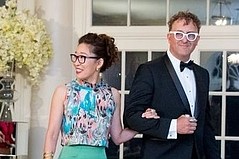 Actress Sandra Oh looks stylist at the White House wearing a Kevan Hall creation.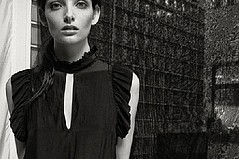 Joie Rucker and Caroline Calvin, the designers of Los Angeles-based brand Calvin Rucker are hosting a sample sale to benefit Girl Up, the United Nationals Foundation's campaign to help adolescent girls around the world.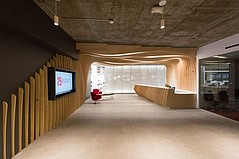 Shawmut Design & Construction puts its imprint on Rodeo Drive by remodeling flagship stores for retailers such as Tory Burch, Tom Ford and Jimmy Choo among others. Recently, it focused its construction work on itself.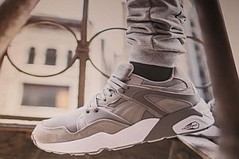 Puma invited groups of VIPs and partiers to check out its new Blaze of Glory high end sneaker line on March 11 at The Well, it's a boutique and events space in downtown Los Angeles.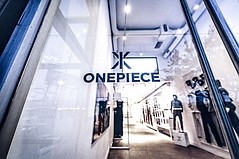 After years of representing its one piece casual wear as well as other items such as sweats on Los Angeles' Robertson Boulevard, Norwegian brand OnePiece recently moved its L.A. store to the city's stylish West 3rd Street neighborhood.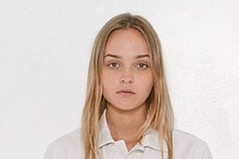 Fashion blogs reportedly obsessed over the coats bakers wore at Gjusta – a bakery, deli and café in Los Angeles' Venice neighborhood. Downtown Los Angeles-e-tailer The Dreslyn partnered with denim brand Citizens of Humanity in a Gjusta project to go beyond bakers' coats.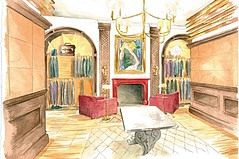 A bit of Europe is coming to Beverly Hills.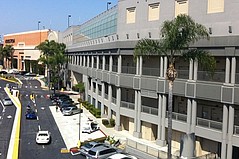 Westside Pavilion joins LA shopping centers looking at big update.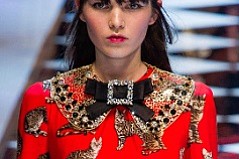 Cats are having a moment in fashion.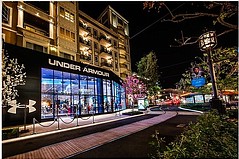 Performance clothing and footwear company Under Armour opened its first branded boutique this week. It's at Caruso Affiliated's Americana at Brand retail center in Glendale, Calif.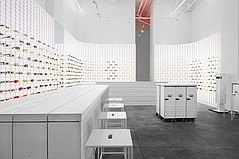 Mykita to open store near Acne Studios in downtown Los Angeles.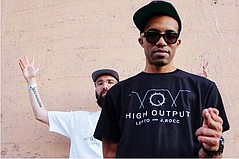 In addition to producing one of my favorite hip hop and music shows "Adventures In Stereo," on KPFK, J.Rocc found time to do some music with Orange County clothing label 101 Apparel.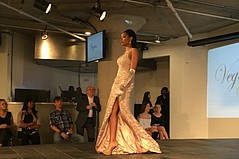 Fashion Business Inc has been a flurry of activity this week. It produced seminars and panels at Factory Direct and L.A. Textile shows this week. It also produced the Fashion Next runway show.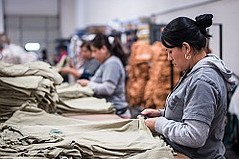 The North Face comes to Southern California to make its Backyard Project.