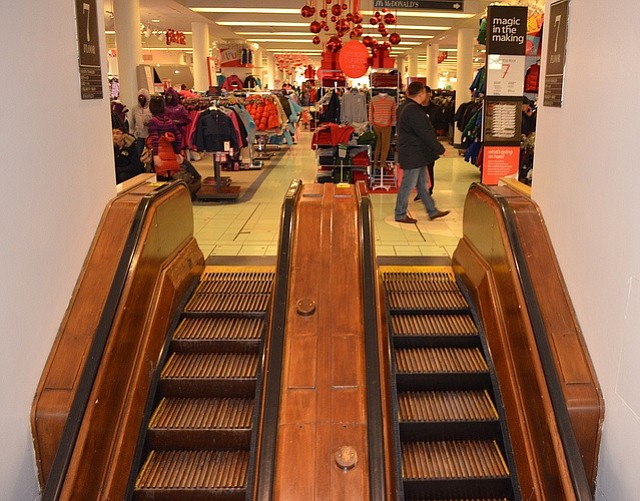 RETAIL
By Deborah Belgum | November 25, 2015
Macy's remodel of its Herald Square flagship keeps some of the store's original wooden escalators.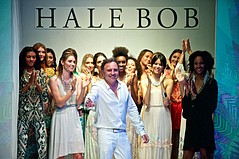 Call it Los Angeles Fashion Week's most stylish housewarming. On Oct. 8, Daniel Bohbot, the founder of the Hale Bob line, welcomed starlets, retailers and fashion people into his new Beverly Hills home, all to see the 2016 Spring/Summer collections for Hale Bob and the new brand Liberty Garden.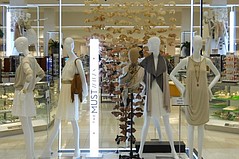 Del Amo Fashion Center in Torrance, Calif. unveiled a massive renovation this week, and Macy's big revamp called for a new footprint.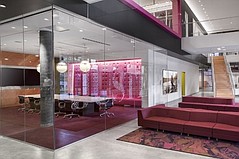 Fast-growing e-commerce site JustFab has a brand new headquarters in El Segundo, Calif.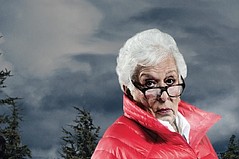 The 91-year-old chairwoman of Columbia Sportswear has never been one to shy away from the camera.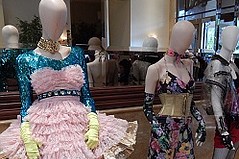 Installation shows a few of Betsey Johnson's iconic looks.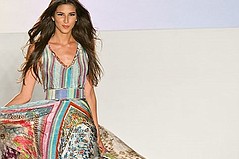 Fashion Business Inc. returns on Oct. 13 to Union Station in downtown Los Angeles for the fifth-annual All Aboard Runway Show and presentation of the Moss Adams Fashion Innovator Award.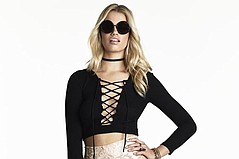 Online fashion emporium Revolve put together a capsule collection to raise funds for cancer research and the non-profit Stand Up To Cancer. Called SU2C X Revolve, it takes inspiration from 1970s styles.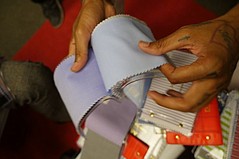 Meet Rich Freshman Bespoke. The customized clothing service service recently took up residence at The Gents Closet in Hollywood. Rich Freshman, the company's namesake, says that his bespoke suits will make the wearer feel like a rich, fresh, man.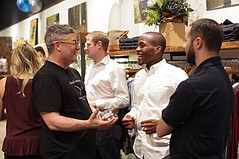 Jeff Shafer is best known as a designer and manufacturer of denim lines Agave and Bluer. On Sept. 30., he produced a grand opening party for the multi-line store Bluer Than Indigo. Sorry Californians, it's located in Portland, Ore.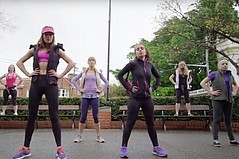 You know a trend has legs when it's got its own music video.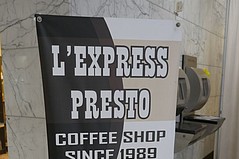 The snack bar at The New Mart showroom building in Los Angeles's Fashion District has been empty since June. But a group was named to remodel the snack bar and give it a new menu.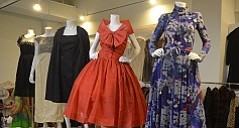 The five-times-a-year event will be in Los Angeles in a few weeks.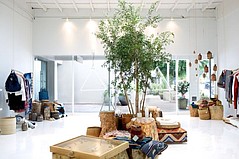 For Marine Azria Hadar and Leran Hadar, business and love always mix. When they were dating in 2014, they opened The Piece Collective boutique in Los Angeles' high profile Abbot Kinney Boulevard. As newlyweds, they opened a second location for The Piece Collective.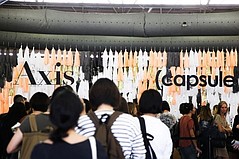 The Los Angeles-headquartered Axis trade show ran in New York City from Sept. 17 to 19 on Pier 94 where it did business located next to the Capsule trade show. Axis is on the move. It recently announced that it will maintain a standalone venue for its next run, scheduled for Feb. 21-23, 2016.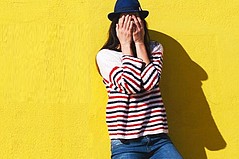 Discount retailer Filene's Basement shuttered is doors in 2011, but now the retailer is relaunching as an online-only site.