MANUFACTURING
| January 10, 2019
New Lines
Sharing the same space, Selena Slogar's The Hanger showroom and Christie Danielson's Dakota showroom each has its own aesthetic. The Hanger primarily carries Australian lines, and many of Dakota's collections are from the United Kingdom.
After more a decade in The New Mart, the Hatch showroom has moved to the Cooper Design Space.
For years, HyFve has had a large showroom at 10th and Crocker streets in the Los Angeles Fashion District, where it sold Immediate goods to store buyers.
From London to Los Angeles … with a pit stop in West Palm Beach, Fla. That is part of the business plan of the Blankslate Showroom, which opened at The New Mart for the Spring '16 LA Fashion Market.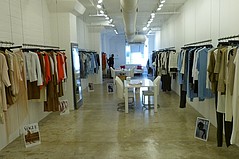 After several years building a U.S. retail base, French contemporary collection Hôtel Particulier opened a West Coast showroom in June on the fourth floor of The New Mart.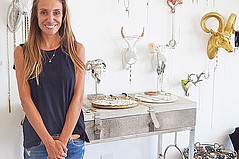 For eight years, Nicole Odenwald was the national sales director for Wildfox, working out of the Los Angeles clothing company's third-floor showroom in the Cooper Design Space.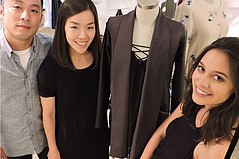 Women's fashion label Lila Clothing Co. wanted to make a bigger splash in its hometown of Los Angeles, so in June it opened a showroom at the California Market Center in downtown Los Angeles' Fashion District, said Ricardo Lee, the company's sales director.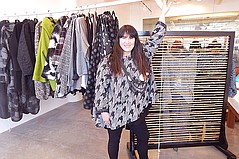 For three years, Jane Mohr's cooperative showroom was on the sixth floor of the Gerry Building. But with most of her neighbors being more private-label showrooms and destination spaces, she decided to move to the seventh floor, where there is more foot traffic.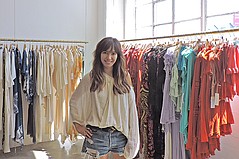 Melissa Naguiat opened her August Los Angeles showroom in the Cooper Design Space in February, and she's curating the look of the showroom as carefully as the mix of the lines she represents.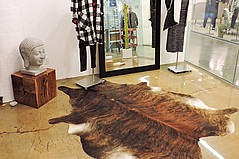 The Jackie B Showroom is on the move. In the past year, Jackie Bartolo, the showroom's founder, hired two more salespeople to complete her current staff of six. She also added several more lines to her showroom's client list.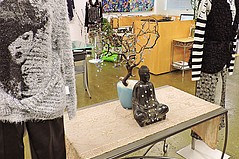 For Donald Reichman, the founder of Reichman Associates, the modern woman is aged 30 and up, she knows who she is, what she wants, and there is a big market to serve these women.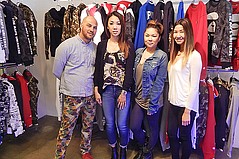 Inside the Mission Showroom, the décor is minimalist, but the various brands are not. They range from clunky jewelry and fashion-forward sunglasses to colorful men's socks and athletic streetwear.