FASHION
| March 6, 2014
The following new lines and new showrooms will be available during the March 16–20 run of Los Angeles Fashion Market. (Note: Not all showroom buildings are open all days. Please check Apparelnews.net for correct start and end dates for each building.)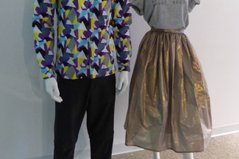 Le Frenchlab launched in August and is distributing and marketing the "new generation" of French designers, said founder Emmanuelle Rienda.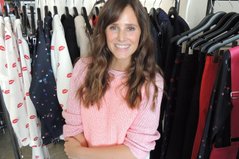 She had worked for the Cooper-based Simon Showroom since 2010, and, when Vets decided to start her own multi-line showroom in August 2013, she had her heart set on staying at the Cooper.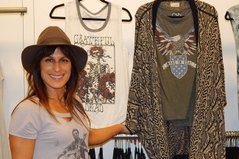 Tina Fleming and her partner Shanon Martin have branched out to their own 1,200-square-foot showroom on the eighth floor of The New Mart.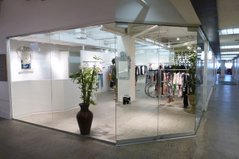 Tim Padilla and Alfred Davis opened their T&A Showroom more than five years ago in the 824 Building, the wholesale building located just north of the intersection of Ninth and Los Angeles in the Los Angeles Fashion District.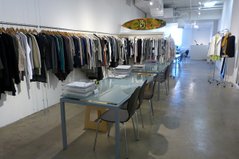 Nestled on the 10th floor of the Cooper Design Space, Core Showroom is stepping out on its own, moving to suite 1014 after sharing space in suite 1008 for a few years, said Jillian Kirk, Core's owner.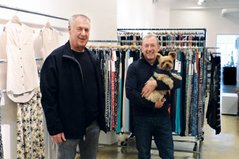 The Jan. 13–16 run of Los Angeles Fashion Market will be the first market for Bob Ditchik and Howard Meyers in their space at The New Mart after the two spent decades—three for Ditchik and two for Meyers—in the California Market Center.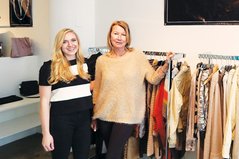 The Vertigo showroom has only been open in the Gerry Building for a few months, but the line has been around for decades.
The following new lines and new showrooms will be open during the Oct. 13–17 run of Los Angeles Fashion Market. (Note: Not all buildings are open all days. Please check Apparelnews.net for correct start and end dates for each building.)
If things look a little crowded in the sixth-floor showroom of Kristi Williams, it's because the space is shared by four reps who have carved out a different niche in the fashion world.
In less than two years, Brand Assembly has grown from a showroom in the Cooper Design Space to a trade show featuring 60 upscale contemporary brands held on the building's 11th floor.
Los Angeles contemporary collection Miilla has a new home on the fifth floor of the California Market Center.
The contemporary showroom started business in the California Market Center in 2008.
Previous Next