MANUFACTURING
By Deborah Belgum | November 19, 2015
Men's socks have been one of the bright spots on the retail scene as dudes—hipsters or not—are finding they can dress conservatively for work but maintain a subtle splash of rebellious color by sporting bright socks under dark suits or khaki pants.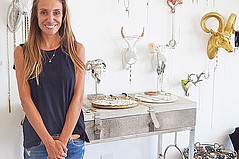 For eight years, Nicole Odenwald was the national sales director for Wildfox, working out of the Los Angeles clothing company's third-floor showroom in the Cooper Design Space.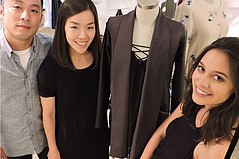 Women's fashion label Lila Clothing Co. wanted to make a bigger splash in its hometown of Los Angeles, so in June it opened a showroom at the California Market Center in downtown Los Angeles' Fashion District, said Ricardo Lee, the company's sales director.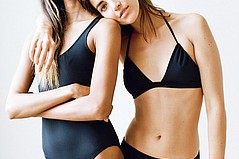 For Brooke Taylor Corcia, one thing missing from women's swimwear was its version of the little black dress, so her pure-play e-commerce shop, The Dreslyn, headquartered in Los Angeles, worked with emerging lingerie label Land of Women to make it.
CIT Group, the largest apparel factor in the United States, is merging with One­West Bank in Pasadena, Calif., in a deal worth $3.4 billion.
July 23, 2015
|
By Alyson Bender
Maggie Montiel established her namesake activewear collection, Montiel, in 2013 with a mission to deliver high-quality, thoughtfully designed pieces at competitive price points.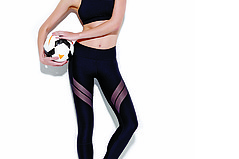 July 23, 2015
|
By Alyson Bender
Inspired by the Sanskrit word "dakini," meaning sky dancer—the female embodiment of enlightened energy—Daquini was established in 2013 by Emese Antal.
P.J. Salvage—the Irvine, Calif., company that specializes in making fashionable loungewear, pajamas and women's intimates—has hired Emma Wessman to make the venture more global.
Z Supply hires on Heidi Muther as chief operating officer to further promote the company's aggressive growth path.
Levi's, the San Francisco clothing company recently announced it has expanded its used-clothing recycling program to include all its stores instead of a limited number of outposts.
Los Angeles–based Saban Brands has named Janet Hsu as its chief executive officer effective Aug. 17.
Burton Horwitch, who was president and chief executive of Deena Lingerie for more than 50 years and a founder of Kellwood Co., died at his Los Angeles home on June 18. He was 89.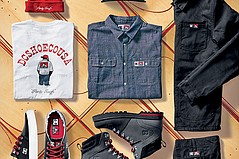 The raw denim used in the 80-year-old workwear brand Ben Davis will make way for a contemporary ease of movement, and the mix of tough and loose will be featured in the capsule collection DC x Ben Davis, said Michael Le, global head of product, DC Apparel at DC Shoes.
Guess Inc. has hired a new chief executive who will be joining the Los Angeles clothing company in August.
Jill Granoff resigns as chief executive of Vince.