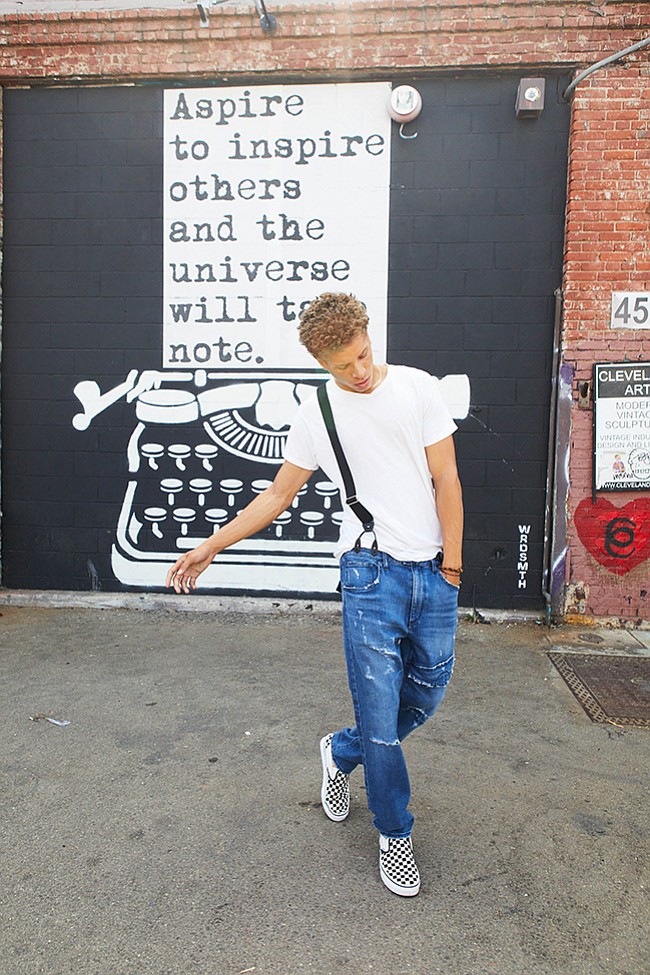 MANUFACTURING
By Andrew Asch | August 10, 2017
In its 70th anniversary year, Japanese denim powerhouse Edwin Co. Ltd. opened a U.S. creative studio and is bringing in jeans legend Adriano Goldschmied to design a collection for the U.S. market.
A bankruptcy judge rules against Azrias in their contract dispute with BCBG.
Delta Galil Industries Ltd.—the Israeli company that recently purchased the Los Angeles contemporary brands 7 For All Mankind, Splendid and Ella Moss—announced that its Delta Galil USA subsidiary has signed a long-term licensing agreement with Calvin Klein Inc. to develop, manufacture, produce and distribute boys' and girls' underwear, sleepwear and socks.
As part of his apparel comeback, Dov Charney recently signed an exclusive partnership with TSC Apparel in Cincinnati, Ohio, to distribute his Los Angeles Apparel collection to screen printers and embroiderers in need of well-made blanks.
It's a group that includes factors, bankers, lawyers, certified public accountants, insurance agents and other members of the professional services community that specialize in working with apparel businesses.
When Tal Mir quit a design job for a private-label company, he resolved to devote all of his creative energy to making a clothing line that would stand for quality and creativity. He called the line Trash. Its full name is Trash Los Angeles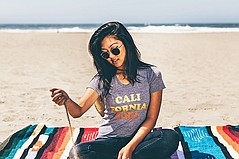 When the Never Elsewhere brand started business in 2010, the Oakland, Calif.–based label sought to pay tribute to hot spots only locals would know about.
Fashion basics company LAmade was one of the brands selected to be featured in Target's LA25 initiative.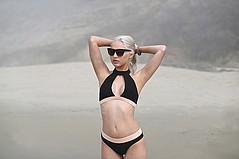 Raj Swim's newest collection, VYB, is set to bow this month with a Spring Break 2017 collection.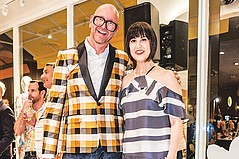 It has been a few years since Trina Turk had a store in Los Angeles. But the contemporary designer—known for her bright colors synonymous with sunny California—has staked out a new outpost in the Larchmont Village neighborhood of Los Angeles, where an old-fashioned Main Street vibe permeates Larchmont Boulevard.
BCBG Max Azria, the Los Angeles brand that filed for bankruptcy protection in late February, has begun to shutter more than half the stores it operates in the United States.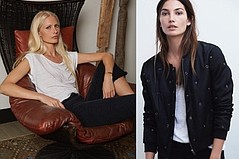 Los Angeles–based Velvet LLC, owner of the Velvet by Graham and Spencer label, has been acquired by Adastria Co. Ltd., a $1.8 billion Japanese apparel company.
Starting April 10, Matthew Fior will take over as the new president of Hudson Jeans, based in Los Angeles.
Twelve years after buying Los Angeles–based Junkfood Clothing Co. for more than $22.5 million, Delta Apparel is selling the T-shirt brand for about $28 million to JMJD Ventures.
The fashion business might become more litigious, thanks to a recent Supreme Court decision, according to a discussion about the court's decision at law firm Freeman Freeman & Smiley LLP in Los Angeles' Century City district.
The U.S. textile and apparel industries have seen revenues slowly rise over the last seven years as free-trade agreements and rising Asian prices have given local textile and clothing makers a bit of a reprieve.