MANUFACTURING
| August 11, 2016
For years, JS Apparel was known primarily for its knit T-shirts, which currently wholesale for $9 to $15. It was the go-to factory for American Apparel when the T-shirt giant was swamped with orders. But the factory, located in Carson, Calif., south of Los Angeles, has decided it can't survive on T-shirts alone.
A Swiss company has developed a woven RFID (radio frequency identification) tag that can stand up to production processes such as stone washing, bleaching and enzyme finishing.
To kick off the opening of the new Candiani Design Center in Los Angeles, denim trade show Kingpins hosted an event for the city's denim industry that focused on the challenges—and benefits—of sustainable denim production.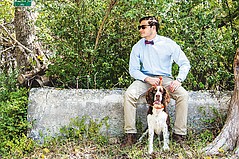 April 14, 2016
|
By John McCurry, Contributing Writer
Collared Greens might be one of the catchiest names around for an apparel firm. Its play on words comes from its roots in the South, where everyone knows eating collard greens on New Year's Day, along with black-eyed peas, brings good luck and fortune.
Since Alliance Apparel was acquired last year by online retailer Revolve, the Los Angeles clothing company has seen things change at lightning speed.
Scores of American Apparel workers are being laid off as the Los Angeles clothing company is revamping its production process shortly after emerging from bankruptcy protection in February.
By 2022, California will be the state with the highest minimum wage in the country, making it an expensive place to do business.
Lyndsey Roach, an action-sports veteran, was named the global head of women's business for Volcom, it was recently announced.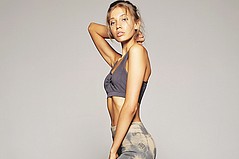 Fashion veterans Cedric and Yves Benaroch, the creators of 2B Free clothing, made a mark with Hollywood's celebrity sensations in early 2001. The heavily graphic loungewear of 2B was a precursor to the debut of their new line, Yeba, which stands for "You're Everything Beautiful Always," and exclusively launched on their website in March.
Apparel and accessories manufacturers are optimistic that retailers will be having a good season in the upcoming months.
In the whirlwind of election-year debates, some politicians have been taking a protectionist attitude and threatening to raise U.S. tariffs and erect trade barriers.
Nearly two months after emerging from bankruptcy, American Apparel has named three apparel industry veterans to its seven-member board of directors.
Levi Strauss & Co. announced it is making its Water< Less finishing techniques available to the public.
The man who oversaw a scheme to embezzle $8 million from a commercial laundry house owned by Citizens of Humanity pleaded guilty to federal charges, according to the U.S. Attorney's office.
CFA's trademarked hangtags put the emphasis on country of design.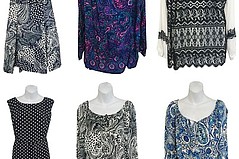 What started as an exclusive for Saks Fifth Avenue has branched into a new collection and a new customer base for Los Angeles label Single.