MANUFACTURING
By Deborah Belgum | August 13, 2015
A fleeting trend or a cultural shift? That is the question everyone is asking about the popularity of athleisure clothing.
Kathy Kweon joined Citizens of Humanity as president of the premium-denim lifestyle brand, replacing Amy Williams, who was promoted to chief executive officer.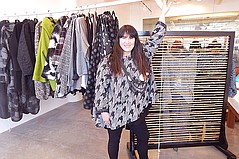 For three years, Jane Mohr's cooperative showroom was on the sixth floor of the Gerry Building. But with most of her neighbors being more private-label showrooms and destination spaces, she decided to move to the seventh floor, where there is more foot traffic.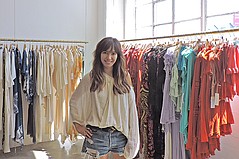 Melissa Naguiat opened her August Los Angeles showroom in the Cooper Design Space in February, and she's curating the look of the showroom as carefully as the mix of the lines she represents.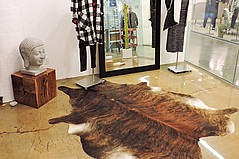 The Jackie B Showroom is on the move. In the past year, Jackie Bartolo, the showroom's founder, hired two more salespeople to complete her current staff of six. She also added several more lines to her showroom's client list.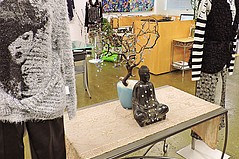 For Donald Reichman, the founder of Reichman Associates, the modern woman is aged 30 and up, she knows who she is, what she wants, and there is a big market to serve these women.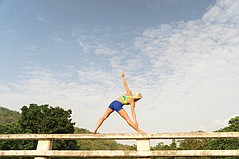 Body Glove's activewear brand, Breathe by Body Glove, has grown rapidly since it launched in late 2014 and is now sold at independent surf, swim and yoga shops across the U.S. as well as large specialty retailers.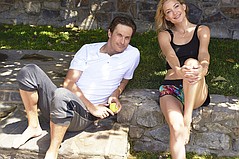 Kate Hudson has introduced a line of activewear for men available through the same service. Keeping it all in the family, her older brother, Oliver Hudson, is the official spokesman for the new line, called FL2.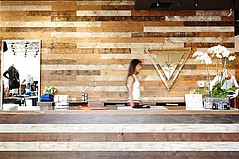 Yogasmoga and its relatively new line of yogawear for men and women are taking baby steps to open a chain of retail stores across the country by counting heavily on California for its success.
When Paula Schneider took over as the new American Apparel chief executive, she didn't think the job would be so contentious.
John Ermatinger, who had been True Religion's interim senior vice president of global sourcing and production, was named the new chief executive officer on June 1.
Columbia Sportswear Co. recently promoted four executives at the Portland, Ore.–based outdoor and activewear company.
Band of Outsiders, a well-regarded Los Angeles label that garnered a lot of attention from New York fashion magazines and high-end stores, is going out of business, according to various reports.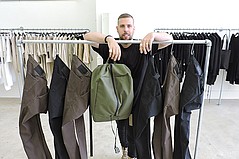 After four years of not wearing jeans, Daniel Patrick Jarvis, the founder of downtown Los Angeles–based brand Daniel Patrick, found himself wanting to put on a pair of denim earlier this year.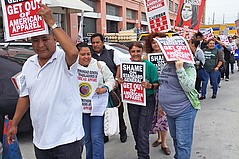 The fight between American Apparel and its founder, Dov Charney, continued with a lawsuit the manufacturer filed on May 15 in the Delaware Court Of Chancery against the ousted chief executive officer, alleging Charney violated a "standstill agreement" he had with American Apparel.
Sherman Oaks, Calif.–based Cherokee Global Brands has acquired San Diego–based casual lifestyle brand Everyday California.