MANUFACTURING
By Deborah Belgum | June 13, 2017
Negotiations that started in May lead to a bid that will take the Los Angeles label out of bankruptcy.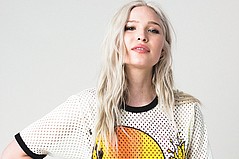 For the launch of Z Supply's new Icons of Culture brand, Greg Garrett went back to his roots.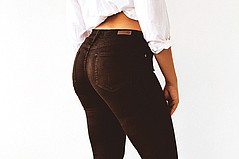 Jillian Nelson's career as a model and fit model—in Hong Kong, at the Columbus, Ohio–headquartered Limited Inc., and in New York—has made her a fit expert.
Los Angeles–based brand BCBGMaxAzriaGroup, which has been weathering some tough financial times lately, has outlined its strategy for closing nearly 400 stores in its retail chain of 570 outposts.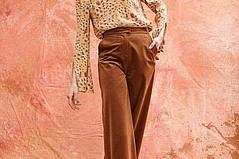 Los Angeles apparel guru Allen Schwartz is back at it, changing his business model.
If the business plan sounds the same, it is. Dov Charney is more determined than ever to make his second stab at apparel manufacturing more successful than the first.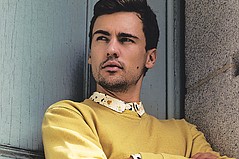 Nathan Rostro spent a lifetime at the beach and once worked for surfwear brand O'Neill, but he wants to tell the world that stereotypes of California fashion should be tossed in a dustbin.
Differential Brands Group has named Bob Ross its new chief financial officer, effective Jan. 30.
American-made menswear brand Bills Khakis has been acquired by NEJ Inc., a Connecticut company that supplies excess inventory to specialty stores and offprice retailers.
New York–based PVH Inc. has struck a licensing deal with Peerless Clothing International Inc., which will begin producing tailored menswear under the Tommy Hilfiger label in 2018.
ASICS America Corp., the U.S. operations of Japanese footwear and athletic apparel brand ASICS, has named two new executives to the team, based in Irvine, Calif.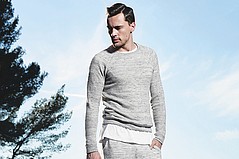 Roddy Javahery hopes to right a wrong against men's fashion—starting with T-shirts.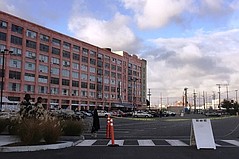 As American Apparel is shuttering its downtown Los Angeles clothing factory and laying off thousands of workers, hedge-fund investor Standard General is suing the various lenders that bailed the garment company out of bankruptcy for the first time last year.
The layoff of American Apparel workers began on Jan. 16 following the sale of the company's intellectual property to Canadian T-shirt giant Gildan Activewear.
A U.S. Bankruptcy Court judge on Jan. 12 gave Gildan Activewear the go-ahead to purchase the American Apparel name, some of the brand's equipment as well as its wholesale merchandise following the Los Angeles clothing manufacturer's bankruptcy filing in November.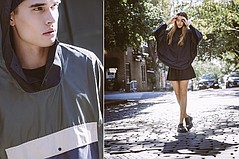 Vancouver, Canada-based accessories brand Herschel Supply Co. is taking a bigger bet on Los Angeles--just as it launches its first apparel collection.