MANUFACTURING
By Alison A. Nieder | April 14, 2016
To kick off the opening of the new Candiani Design Center in Los Angeles, denim trade show Kingpins hosted an event for the city's denim industry that focused on the challenges—and benefits—of sustainable denim production.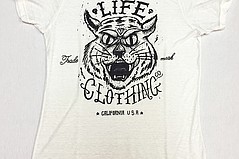 After a gig selling lingerie, Bobby Banafsheian shifted fashion gears. He started T-shirt and basics line Life Clothing Co. Since its 2009 debut, some of his styles have sold at Urban Outfitters, Topshop, Nordstrom and Bloomingdale's.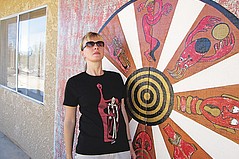 Linda Carmello Sibio got into the T-shirt business through teaching art to homeless and mentally ill people. "What I'm trying to do is make mental-health issues palatable to the public," said Sibio, a fine artist based in the high-desert town of Twentynine Palms, Calif. "How can I get this message across and make it playful? By making the T-shirts."
Longtime sales representative Mitch Stedman died on Dec. 30 at the age of 90. A familiar figure in the California Market Center (previously called the CaliforniaMart) and a fixture in the California apparel industry, Stedman and his late wife, Susan Barry, are remembered as consummate professionals who loved the apparel industry.
A block or two from Santee Alley in downtown Los Angeles, Michael Harb believes that he can build an incubator and a post-college program for beginning manufacturers.
At the last minute, two investment companies that bid in late December to buy American Apparel out of bankruptcy and return founder Dov Charney to the company have sweetened the deal to make it more enticing.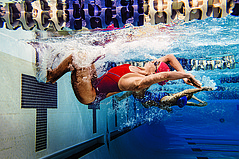 Speedo USA has gone through a lot of changes lately.
The president of Billabong USA, Ed Leasure, is leaving the company at the end of January.
In the continuing American Apparel saga, two investment funds guided by Dov Charney submitted a proposal shortly before New Year's Day to buy the Los Angeles apparel manufacturer out of bankruptcy.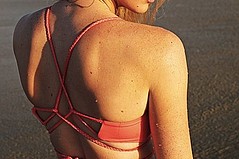 Shore is a mixed-use restaurant and retail compound, where both businesses share an interest in sustainability and the active lifestyle.
Four men have been arrested on charges they embezzled $8 million from a commercial laundry house owned by Citizens of Humanity, according to the U.S. Attorney's office.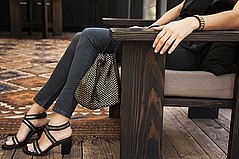 "It takes 36 pairs of hands to make one shoe," says designer Calleen Cordero, who makes shoes and accessories by hand in her North Hollywood, Calif., factory.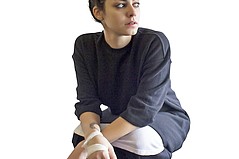 After a few years of selling streetwear on Los Angeles's Fairfax Avenue, Adam Derry of the ADBD label is taking his line a few streets and a world beyond from Fairfax's streetwear sizzle.
Portland, Ore.–based Columbia Sportswear Co. struck a licensing deal with Delta Galil Industries Ltd. to develop and produce a line of performance underwear under the Columbia Sportswear label.
Gov. Jerry Brown has appointed Debra Lee and Eric Berg as the newest deputy chiefs for the state's Division of Occupational Safety and Health, also known as Cal/OSHA.
California's attorney general has won a settlement from a clothing factory in India accused of stealing intellectual property from U.S. software companies.