FINANCE
By Deborah Belgum | July 18, 2014
Topson Downs, a Los Angeles manufacturer established in 1971, announced on July 18 it had acquired a majority interest in the Rachel Roy brand from The Jones Group.
Capital Tailors, the premium collection originally started in 2003 by Glenn Williams and Lucky Brand founders Gene Montesano and Barry Perlman, relaunched for Fall 2014 during Los Angeles Fashion Market.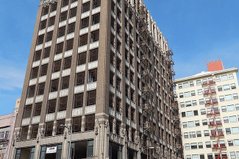 Two years ago, Capital Foresight Development, headed by Naty Saidoff, bought architectural gems—the Garment Capitol Building and the Maxfield Building.
David Meister had operated under the Kellwood umbrella for 15 years under a licensing agreement that will not be renewed.
The following new lines and new showrooms will be available during the March 16–20 run of Los Angeles Fashion Market. (Note: Not all showroom buildings are open all days. Please check Apparelnews.net for correct start and end dates for each building.)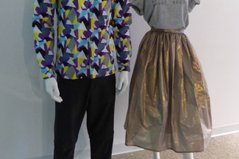 Le Frenchlab launched in August and is distributing and marketing the "new generation" of French designers, said founder Emmanuelle Rienda.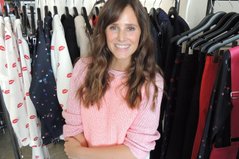 She had worked for the Cooper-based Simon Showroom since 2010, and, when Vets decided to start her own multi-line showroom in August 2013, she had her heart set on staying at the Cooper.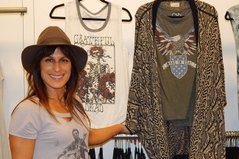 Tina Fleming and her partner Shanon Martin have branched out to their own 1,200-square-foot showroom on the eighth floor of The New Mart.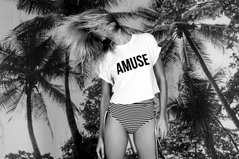 Surf-industry luminaries Mandy Fry and Summer Rapp made waves when they joined new fashion label Stokehouse Unlimited in January. They recently released a few more details about their project for the Costa Mesa, Calif.–headquartered Stokehouse.
Los Angeles–area menswear maker James Campbell Brands has been acquired by New York–based Hampshire Group Ltd. from Maverick J LLC, a Rick Solomon Co.
The California swimwear label is only 3 years old, but already Bleu/Rod Beattie has changed hands, being sold by New York swimwear manufacturer A.H. Schreiber Co. to Amerex Group.
Bleu/Rod Beattie has been sold by New York swimwear manufacturer A.H. Schreiber Co. to Amerex Group.
California's economy next year should be on a positive path, growing slightly more than the U.S. economy as the housing market and other industries forge ahead and grow, according to a recent economic forecast released by the Los Angeles County Economic Development Corp.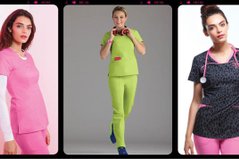 HeartSoul is joining up with Strategic Partners to make HeartSoul Scrubs, workwear designed for young women who want to look fashion-forward while at their jobs in the healthcare industry.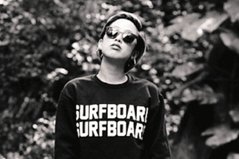 Music plays a huge influence in Private Party's ethos, which features graphics produced from a fan's point of view.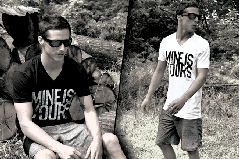 February 14, 2014
|
By By Alyson Bender
When launching Mine Is Yours last autumn, it was very important to Megan Dorien, artist and founder, to be responsible about her impact on the earth when starting a business.