MANUFACTURING
By Deborah Belgum | April 16, 2015
A second federal judge's ruling is making California apparel makers think twice about how they use their "Made in USA" labels.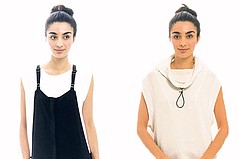 Lime & Vine, which is based a mile away from the corporate headquarters of surf giant Quiksilver Inc. in Huntington Beach, Calif., introduced a full collection for the Fall 2014 season and is set to debut its Spring 2015 collection.
On Jan. 19, the New York–headquartered Kellwood announced that Joseph Lombardi, the former chief financial officer of Barnes & Noble, a major bookseller, was named the fashion company's chief executive officer. Lombardi will assume his responsibilities helming Kellwood immediately.
Prana, the lifestyle and yoga line headquartered in Carlsbad, Calif., is going more global with the appointment of Pacho Bedoya as its new director of international sales. He begins his new job on Feb. 2.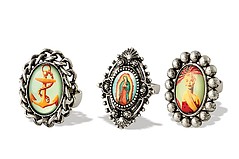 January 15, 2015
|
By By Alyson Bender
After nearly 30 years making novelty jewelry in America, New York–based Winky & Dutch is restructuring the company, streamlining its pop culture–inspired collection and updating its back-end operations.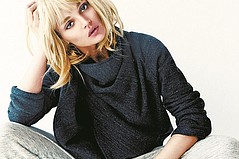 January 8, 2015
|
By By Alyson Bender
Garbe Luxe is a contemporary activewear lifestyle brand headquartered, sourced and manufactured adjacent to downtown Los Angeles.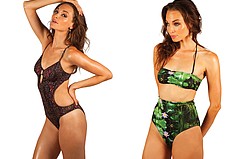 There's another world, hidden in plain sight, said Lily Chehrazi and Benedict Barrett, owners and designers of the fashion brand Together California.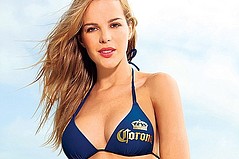 Constellation is upping the ante for marketing the popular beer, and its next step will be rolling out a women's swimwear line bearing the Corona logo produced by Ingear Fashions Inc.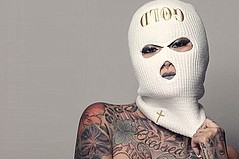 Eventually, Sunset.Vintage.Flex will offer all categories of clothes, said Rico Curry, the Los Angeles–area line's founder. Yet since it started in 2013, the nascent brand's focus is on headwear.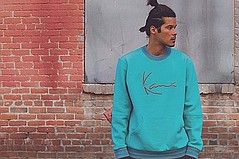 Streetwear designer Karl Kani is coming home, so to speak. The Brooklyn native, who has been based in Los Angeles since the 1990s, recently launched an American-made capsule collection for men and women.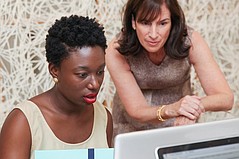 January 1, 2015
|
By Alyson Bender
Custom made-to-measure clothing has been a luxury few could afford until recently, when a renewed interest in craftsmanship over disposable fashion gave rise to another side of the fashion industry: companies that offer made-to-measure tailoring and custom design at relatively affordable prices and timely turn times.
The pressure keeps mounting for American Apparel to put itself on the auction block.
A new year means a flurry of new workplace laws that go into effect.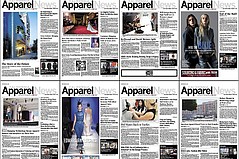 As 2014 draws to a close, the editors of California Apparel News take a look back at the year's significant news from key industry sectors such as retail, trade shows and international trade agreements. We also take a look at the burgeoning interest in made-in-America manufacturing and some of the most-read stories of the year. Plus, we remember some California industry notables in our in memoriam section.
Everyone talks about making their clothes in the United States, but is it all talk and no action? Apparently not. According to a study by a Chicago management consulting firm
Remembering some of the California designers and executives who died this year.