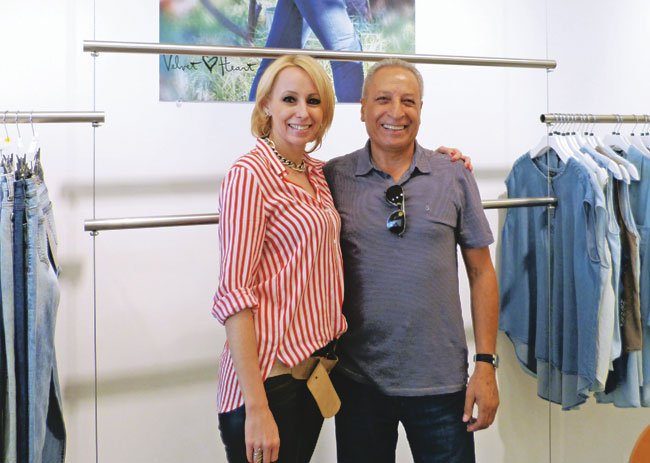 MANUFACTURING
By Alison A. Nieder | October 9, 2014
Moshe Tsabag spent 12 years building the Hot Kiss juniors label before selling it in 2008 and turning his attention to the contemporary market with his Velvet Heart label.
During the last decade, the number of people working in California's apparel and textile manufacturing industry has shrunk some 43 percent as production of clothing and textiles has moved overseas.
Report shows that California's manufacturing sector is shrinking but is still the largest in the country.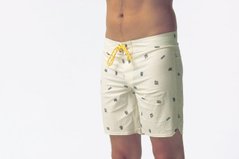 Technical boardshorts have ruled the action-sports swim game for years. But Rob Myers, president and creative director of the Santa Ana, Calif.–based men's collection SLVDR, wants to challenge swim fashion with his label's new "Water Short," which debuted at the Agenda trade show in Long Beach, Calif., on July 10.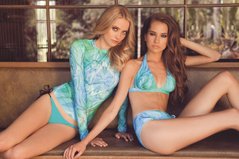 July 10, 2014
|
By By Alyson Bender
Inspired by the luxe beaches and resort lifestyle of the French Riviera and coastal Florida, Belusso was established six years ago in Los Angeles.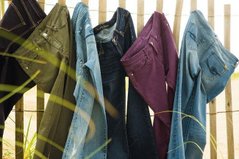 For years, denim hit its stride with everyone snapping up several pairs of blue jeans to wear just about anywhere, anytime. But in recent years, denim has been seeing some new competition, which has the makers of everything denim taking a second look at what consumers want to buy.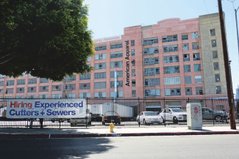 The largest investor in American Apparel has agreed to infuse the company with $25 million so the Los Angeles clothing maker can pay off a $10 million loan that is being called in.
Investors say they will support American Apparel's factory in Los Angeles and not move it out of the country.
Investor wants to see different people on the American Apparel board.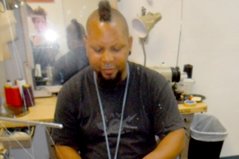 July 3, 2014
|
By By Alyson Bender
Growing up as a self-proclaimed "punk-rock kid" in Los Angeles' Venice Beach neighborhood, Rico Adair always admired Vivienne Westwood's designs but could not afford them.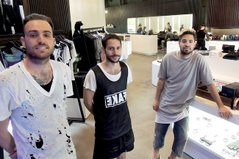 Here's a typical timeline for designers: Toil through the process of making a debut line, produce a big party, and then hope buyers take a look at the line. The Well, a downtown Los Angeles creative company, flipped the typical timeline.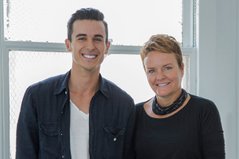 Marciano has returned to fashion with his own clothing line. It is called GM - Georges Marciano. It launched about three months ago with the help of 6188, a creative branding studio owned by Marciano's son, Scott Marciano, and Marciano's former design liaison, Angela Furlong.
Dov Charney nearly doubles the amount of American Apparel stock he owns.
Sequential Brands Group is getting ready to double its revenues. The company, which got its start in Los Angeles as a clothing company that has the William Rast label, announced it had signed a definitive agreement to acquire Galaxy Brand Holdings for $280 million in cash and stock.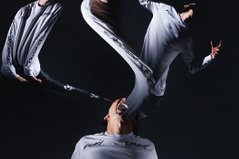 Crooks & Castles' Spring '15 styles will bow at the upcoming Agenda trade show in Long Beach, Calif., but the label made one of its most heartfelt statements on June 19.
In a filing on June 23 with the Securities & Exchange Commission, Dov Charney, the ousted American Apparel founder, president and chief executive, said he met with a group of shareholders last week who want him to continue running the company, and he will fight to stay on.