MANUFACTURING
By Alyson Bender, Contributing Writer | August 11, 2016
The founders of Sensoria Inc. believe that clothing can be the next wave of "ultra-personal computing" and have created a collection of apparel featuring embedded sensors that connect to an app that tracks data such as activity type, heart rate, gait and in-footwear pressure to the user.
Last year, Cubukcu and Topcuoglu began developing Fabrium, an online sourcing site to connect textile mills with designers and manufacturers.
Lucky Brand Dungarees and RevoLaze have settled a lawsuit filed last year over a laser technology used for distressing blue jeans.
Bell, Calif.–based DG Brands is replacing its existing ERP (enterprise resource planning) system and other business software with an all-in-one solution from Simparel Inc.
YuniquePLM, the software solution under the Gerber Technology umbrella, introduced an update to its product lifecycle management solution.
Last month, CGS introduced new features for its BlueCherry PLM product lifecycle management software.
Gerber Technology introduced the I-Table series, an automated spreading and cutting system designed to help increase consistency in a variety of manufacturing environments.
The maker of the Me-Ality body-scanning technology announced the completion of an investment of $15 million in equity that was co-led by its largest institutional investor, Northwater Capital Management Inc.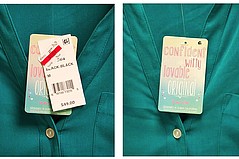 Atlanta-based RFID (radio frequency identification) tag provider FineLine Technologies Inc. has a new quick-turn program, dubbed "As You Like It."
Alpharetta, Ga.–based solutions provider Shopfloor Support LLC has launched Shopfloor Eye, a solution that helps manufacturers collect production data and get real-time visibility on the factory floor.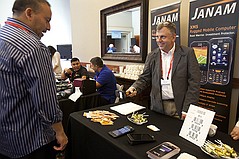 Retail is an ever-changing landscape that is expanding to different horizons all the time. But experts have one major piece of advice: Do nothing and you die.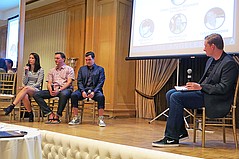 Retailers and brands put their heads together at the Fashion Digital Conference, held at the Olympic Collection and Banquet Center in West Los Angeles on May 19 to dig deeper for answers of how to improve their apparel businesses with technology.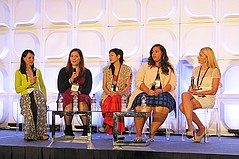 May 14, 2015
|
By By Rhea Cortado Contributing Writer
The Fashion Digital Conference featured panel discussions, workshops and the opportunity to browse the latest software tools for addressing both the macro and micro trends of selling fashion in a digital age.
The market for work uniforms is giant, said Tuoc Luong, chief executive officer of fashion technology company Me-Ality, which is headquartered in Santa Clara, Calif.
New developments in technical textiles and machinery were high- lighted and honored during the recent Techtextil and Texprocess shows in Frankfurt, Germany.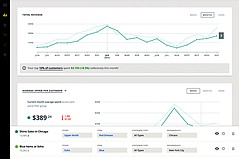 April 30, 2015
|
By By Alyson Bender
42 Technologies is a cloud-based tool designed to assist apparel retailers to sort through raw sales data from all vertical channels to help grow revenue.