MANUFACTURING
| April 14, 2016
A Swiss company has developed a woven RFID (radio frequency identification) tag that can stand up to production processes such as stone washing, bleaching and enzyme finishing.
High-profile fashion brands and apparel companies such as VF Corp., Billabong International Limited, Jerry Leigh and Stony Apparel Corp. all use product lifecycle management software to design clothes and bring them to market, but PLM vendors hope to make their software do even more.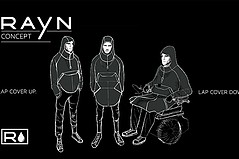 With a mission "to make style accessible to people of all abilities," the interdisciplinary research and development project seeks to find ways of "creating innovative wearable solutions for people with disabilities."
From the shifting nature of analytics to consumers' growing influence to the consumer connectivity of the "Internet of things," key technology issues and their impact on apparel retailers and brands were discussed by technology experts who recently gathered in Los Angeles.
Regina Miracle International Ltd., a Hong Kong–based lingerie and shapewear maker, is adding Centric 8 product lifecycle management software to help coordinate collaboration between the lingerie company's sample-development team and its customers and its internal sample-development team.
Lord Daniel Sportswear selected NGC's fashion enterprise resource planning (ERP) solution to help the Florida company manage its growing specialty apparel business.
Italian luxury brand Roberto Cavalli added the Optitex 2-D Pattern Making and Optitex 3-D Virtual Prototyping CAD Suites.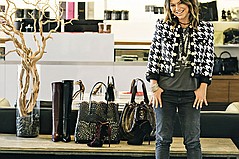 Retailers do business in a world where every sale counts, but since Elyse Walker started her self-named boutique more than 15 years ago, she tried to take a different sales angle.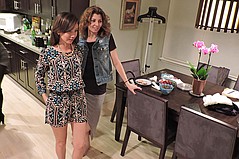 The executives of online shopping site Bungalow Clothing believe there is a new way of building an e-commerce business, and it means taking a page from one of the oldest playbooks in retail.
Barcelona-based fashion label Encuentro Moda is using YuniquePLM to streamline its product lifecycle management and provide a centralized platform for its operations in retail, design and manufacturing.
BM Merchandising Co. Ltd., maker of the Royal Blue brand of men's and juniors denim and knit apparel brands and a private-label producer, is replacing its legacy business system and software tools with Simparel Enterprise Solution.
To help streamline product development and improve speed-to-market, French label Petit Bateau selected Lectra Fashion PLM.
Like the massive data breach at Target in late 2013, the news last fall that a breach may have affected 56 million credit and debit cards at Home Depot made headlines, but according to EarthLink Chief Security Officer Peter Chronis, the number of data breaches in the last year was even higher.
In a survey released during the National Retail Federation's Big Show and annual conference in New York, the IBM Institute for Business Value found that consumers' growing enthusiasm for online shopping and "digital interaction with retailers" is not matched by their actual behavior.
For its third Customer Design and Innovation Center, or CDIC, Glendale, Calif.–based Avery Dennison's Retail Branding and Information Solutions unit (RBIS) looked to downtown Los Angeles' Arts District, where the branding, packaging and technology solutions company opened a 15,000-square-foot facility on East Third Street in September.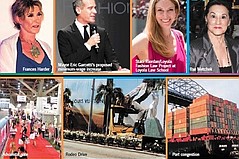 From the sale of trade show giant Advanstar to the high-profile federal raid on Los Angeles Fashion District businesses, 2014 was a year of surprises and contrasts.