RETAIL
By Andrew Asch | September 18, 2014
From recommendation algorithms to drones, Amazon.com and other major e-commerce sites branded themselves as the go-to places for new retail tech and convenience, but Macy's Inc. and other big mall companies are pushing back.
At the upcoming Sourcing at MAGIC show, FastFit360 will debut Burst, a mobile technology that allows retailers to capture and share image and video information throughout the supply chain.
Brands and retailers looking at the transparency of their supply chain often hit a stumbling block when it came to their chemical suppliers.
New York–based Computer Generated Solutions has introduced a new point-of-sale application for Microsoft Dynamics AX Retail, which is compatible with Apple iPod and iPhone mobile devices.
New York–based business solutions provider Simparel Inc. named fashion-industry veteran John Robinson as senior vice president of sales and marketing.
German denim brand Mustang Jeans has selected Los Gatos, Calif.–based Centric Software Inc. for its new product lifecycle management system.
French technology solutions and equipment provider Lectra named Edouard Macquin to its executive committee.
Members of the apparel industry are on the front line of many industry issues, such as proposed trade agreements and pending legislation, but often they have limited access to elected officials to voice concerns or share their insight. Now there's an app for that.
Los Angeles–based technology solution provider Tukatech has introduced a new contest to encourage Tukatech users to visit the company's Tip of the Week page.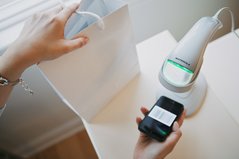 January 17, 2014
|
By Caitlin Kelly
This year's National Retail Federation Big Show offered the usual frenzy of meeting, greeting and selling as retailers checked out the latest in technology.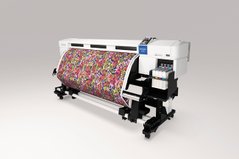 Epson is expanding its dye sublimation offerings with the Epson SureColor F7170.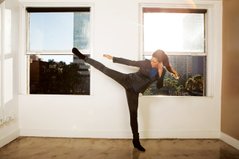 Ortiz Industry has the sophisticated look of a contemporary men's and women's line but is engineered to perform.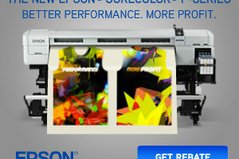 The Epson name has long stood for the very highest standards of print performance, quality and reliability. Now, we're putting our expertise into an exciting new suite of purpose-built garment printers.
Gerber Technology; Lectra
Once the domain of major retailers and e-tailers such as Wal-Mart and Target, price matching is helping small retailers and e-tailers compete in a tough marketplace.