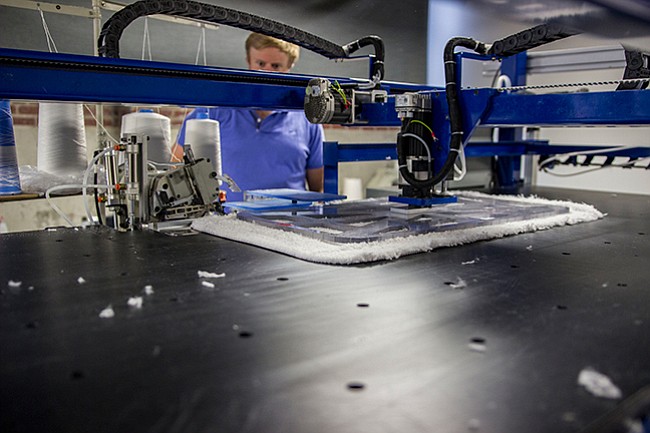 TECHNOLOGY
By Andrew Asch | April 20, 2017
Many futurists predict a giant shakeup in the jobs market in the near future as bus drivers, construction workers, paralegals and pharmaceutical workers are forecast to be pushed out of their gigs by job candidates who don't have a heartbeat. They will be replaced by robots and artificial intelligence.
AIMS360 customers, the LA-based technology company has covered quite a bit of ground, from breaking down batch processes to making EDI (electronic data interchange) more efficient to tips for creating business intelligence reports and pivot tables using AIMS360 software.
Sean Finnigan, vice president of program services for Teamwork Retail, was speaking at "Take It to the Next Level: Empowering Retailers Through Technology," an all-day event on May 10 at the Old Ranch Country Club in Seal Beach, Calif., hosted by One Step Retail Solutions.
New York–based Simparel Inc. named Lana Cain Krauter to its board of directors. Krauter's résumé includes holding executive positions at JCPenney, Sears, Bealls and Goody's during her more than 30-year career in retail.
Spanish laser equipment maker Jeanologia has introduced eMark 3.0, the latest release for its laser-finishing software, created to help production designers maximize speed and creativity.
April 28, 2016
|
By John McCurry, Contributing Writer
Jason Adams, with just a few months under his belt as president of Lectra North America, offers some positive impressions of his start at the cutting equipment and software specialist.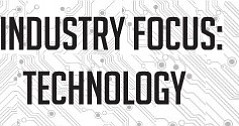 In the second installment of California Apparel News' Industry Focus: Technology series, Executive Editor Alison A. Nieder spoke with apparel technology executives to find out what's driving interest in 3-D design technology.
On runways in Oslo and Los Angeles, the Moods of Norway fashion label has been busy, having displayed looks from its Autumn/Winter 2016/2017 season in the past four weeks.
To find True Religion Brand Jeans' next tech innovation, look no further than its bricks-and-mortar stores.
After operating as an online site for women's indie apparel, ModCloth is gearing up to add bricks to its clicks-based business model.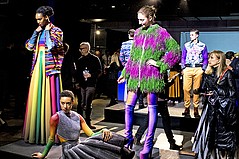 February 25, 2016
|
By Natalie Zfat, Contributing Writer
Epson taps 11 designers for second annual show at N.Y. Fashion Week.
After three decades in the apparel industry, Donald Reichman, who has represented various womenswear brands, has joined technology company RMSA Retail Solutions.
China, with a population of 1.4 billion people, is a burgeoning consumer market where shoppers are hungry for American clothing labels.
Los Angeles–based District2.co, an online B2B resource for connecting apparel designer and manufacturers, will host TomorroWear, a wearable-technology exposition, on Feb. 17 at Maker City at The Reef in downtown Los Angeles.
E-commerce solutions company Starmount recently launched new products to assist retailers with their omnichannel initiatives.
California's attorney general has won a settlement from a clothing factory in India accused of stealing intellectual property from U.S. software companies.