TECHNOLOGY
By Andrew Asch | May 31, 2018
About 30,000 retailers shop for fashion on the online trade show ShopTheFloor, which is owned by UBM, the parent company of MAGIC.
Gerber Technology has been hosting its user conference in various cities around the country since 1998, but this was the first year the Tolland, Conn.–based maker of apparel equipment and software brought the event to California.
San Francisco–headquartered fashion company Stitch Fix filed an initial public offering on Nov. 16, releasing 8 million shares of Class A common stock at a price of $15 per share.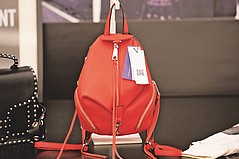 Rebecca Minkoff's #AlwaysOn handbags feature technology that allows customers to receive exclusive offers, product recommendations and video content. But that's not all the bags can do, according to a recently released study.
For many independent designers and brands, the goal of selling to department stores and major specialty retailers is out of reach because of the challenge of finding the right retail contacts and the manufacturers who can produce in volume for major retailers.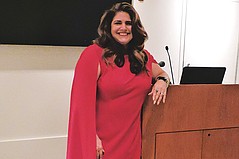 When Wendy K. Bendoni got her start in the trend-forecasting business, the job involved multiple overseas trips to international fashion capitals with a long lead time to distill the trends for the upcoming season.
Video and online gamers are familiar with avatars, the fantasy characters they use to represent themselves in online forums and games. A Santa Monica, Calif.­–based startup company wants to bring the avatar concept to fashion retail.
For the first time, Gerber Technology hosted its Ideation technology conference in Los Angeles, where visitors to the three-day event previewed software demos, panel discussions, runway shows, a design contest and a "fireside chat" with "Project Runway" star Tim Gunn.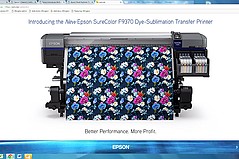 Epson America, the Long Beach, Calif.–based U.S. division of Japanese print technology company Seiko Epson Corp., has a new wide-format printer for dye-sublimation transfers that is designed to provide the speed and accuracy needed for medium- and high-volume printing.
September 28, 2017
|
By Jennifer DeMeritt, Contributing Writer
Designers weren't the only ones showing their wares during New York's September trade shows.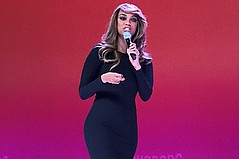 With the star power of Tyra Banks and Kobe Bryant making speeches, National Retail Federation's Shop.org convention made the case that digital commerce was on a course to grow even more prominent with the help of burgeoning technologies such as voice technology, artificial intelligence and virtual reality.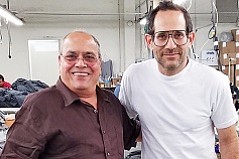 At American Apparel, founder Dov Charney worked with software and equipment from Los Angeles–based technology company Tukatech. For his latest manufacturing venture, Los Angeles Apparel, Charney is returning to Tukatech solutions.
Bricks-and-mortar stores can gain the same technology advantages as e-commerce. They just have to use more RFID, or radio frequency identification technology, said Dan Doles, president and chief executive of Los Angeles–headquartered tech company Mojix.
Fiber maker Lenzing has launched a new line of viscose fibers that are both environmentally friendly and traceable.
In the fast-moving world of mobile apps, San Francisco Bay area–headquartered PredictSpring is betting on speed.
Los Angeles–based Mojix, a provider of RFID systems and IoT platform solutions, has merged with CXignited, a European company that is a leader in delivering real-time product and consumer data to retailers.