TECHNOLOGY
By Paula Levy, Contributing Writer | September 20, 2018
The IHL Group, a global research and analysis company, has reported a loss of $8.4 billion annually for fashion and retail due to returns for wrong sizing and fit. This makes 3-D technology for fashion and retail one of the fastest-growing technologies, with proven value for design and product development as well as consumer engagement.
The new generation of shoppers is constantly connected, which sets up new expectations and selling models such as "see now, buy now," direct-to-consumer and IWWIWWIWI (I Want What I Want When I Want It). Customers are now fully in charge of what, when and where they engage and how they buy.
February 8, 2018
|
By Jerry Inman, Contributing Writer
Fashion can be forgiving … sometimes. Forget fiddly watches, wireless earbuds that don't stay put and unattractive virtual-reality glasses. "Smart clothing" is set to supercharge the fashion industry.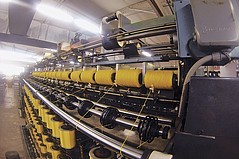 February 8, 2018
|
By John McCurry, Contributing Writer
A North Carolina yarn manufacturer is hoping to "push the envelope" in the burgeoning smart textiles category.
Epson is holding its fourth annual "Epson Digital Couture Project" on Feb. 6 in New York leading up to New York Fashion Week, which begins Feb. 8.
The Netherlands' Grosso Moda works with a network of apparel factories based around the globe.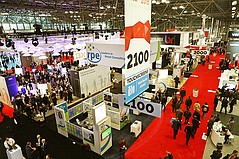 January 25, 2018
|
By Jerry Inman, Contributing Writer
The National Retail Federation's 2018 Retail's Big Show at the Jacob K. Javits Convention Center Jan. 14–16 was bigger than ever with 35,000-plus walking the aisles.
National Stores Inc., the parent company of more than 300 value stores, disclosed Jan. 22 that its computers had been the subject of a malware attack.
January 18, 2018
|
By Jerry Inman, Contributing Writer
Fashion has a fit problem, and it's a $62 billion–plus apparel- and footwear-return problem annually and growing, according to the Franklin, Tenn.–based global research and advisory IHL Group.
January 18, 2018
|
By Carol A. Crotta, Contributing Writer
Five years ago, when Epson America Inc. introduced its first purpose-built, direct-to-garment (DTG) printer, the Epson SureColor F2000, it intended to set a new standard in the industry by enabling screen-print shops of all sizes to print high-quality graphics on fabrics ranging from 100 percent cotton to 50/50 fabric blends at production speed in a simple, user-friendly format.
Shoppers may be letting their fingers do the walking by snapping up fashions online, but a recent survey shows that consumers are willing to hit the stores if time-saving technology is involved.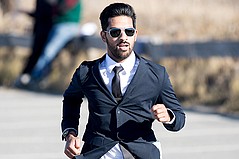 December 28, 2017
|
By John McCurry, Contributing Writer
Will 3-D knitting become the wave of the future in apparel manufacturing? A 5-year-old firm in Boston believes so. Since March, the company has been using a Shima Seiki machine positioned at its Boston flagship store to produce custom-knitted blazers.
New cloud-based technology is popping up everywhere, and the world of fashion and design is no different.
December 21, 2017
|
By Jerry Inman, Contributing Writer
Just when you thought you were finally starting to have a basic understanding of social media, RFID, Magic Mirrors, Big Data and a plethora of other retail technologies required for today's connected consumers, along comes a new term—Blockchain.
The Federal Communications Commission voted 3-2 to overturn the current "net neutrality" regulations. Opponents of the Dec. 14 vote said it could spell disaster for small businesses that might be charged higher prices to access the Internet.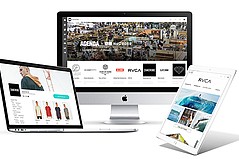 The Agenda trade show is going digital.