TEXTILE TRENDS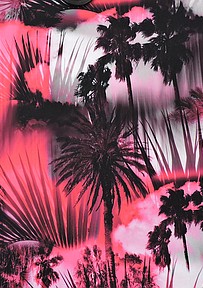 Textile designers are finding inspiration in all shades of pink—from warm cranberry to bright raspberry to sweet rose shades—for swimwear and cover-ups.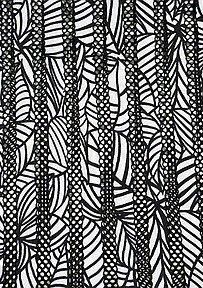 Sophisticated pairings of black and white work best with high-impact graphic patterns, classic stripes and nets.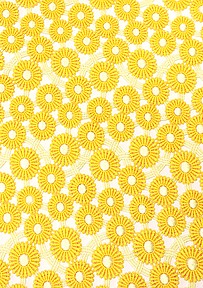 Swim textile designers go for the gold with warm, sunny shades for knits, laces and graphic prints.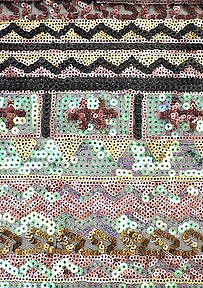 Textile designers give pink a glamorous makeover in metallic rose gold.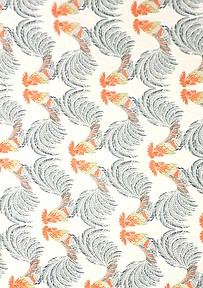 Textile designs find inspiration in butterfly, bird and feather motifs for prints and delicate laces.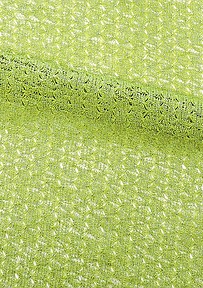 Open-weave patterns, mesh, fishnets and loose-woven and knit designs offer a breezy take on textiles.
NEWS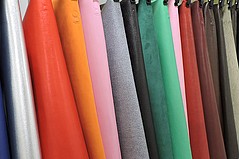 The California Market Center played host to a small coterie of French tanneries when six companies showcased their upscale leathers for apparel, accessories and home décor July 13–14 in a suite on the CMC's eighth floo
July 6, 2017
|
By John McCurry, Contributing Writer
Advanced Functional Fabrics of America—which is based at MIT and has nearly 100 members from a diverse group of manufacturers, startups and institutes of higher learning—is leading a $317 million private-public effort to drive innovation in textile and fiber manufacturing.
French textile mill Sofileta is working with South Korean fiber company Hyosung on a new collection featuring Hyosung's Creora Fresh fiber.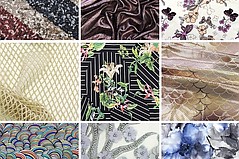 Textile Trends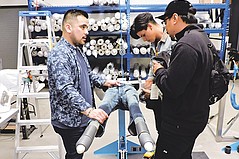 Albiate 1830, the denim division of Bergamo, Italy–based Italian mill Gruppo Albini, and Italian denim mill Candiani joined forces to create FineFusions, a collection that showcases "top Italian heritage, cutting-edge thinking and a virtuous spirit."
Greensboro, N.C.–based denim mill Cone Denim is celebrating the 10-year anniversary of its S Gene dual-core technology.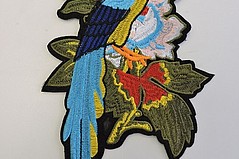 Findings & Trimmings
The producer of Tencel, the closed-loop cellulosic fiber made from eucalyptus-tree pulp, has a new eco-friendly fiber. Austrian fiber maker Lenzing has introduced a new fiber made from cotton scraps and wood.
Gardena, Calif.–based Twin Dragon Marketing Inc. has introduced several new environmental initiatives for 2017 for the company's denim facilities in Mexico and Asia.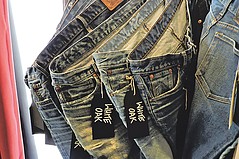 Greensboro, N.C.–based Cone Denim—the heritage denim mill with operations in the U.S., Mexico and China—recently hosted an event in Los Angeles to highlight new developments and preview trends for Spring/Summer 201
By the year 2021, Gap Inc. wants its Gap brand to be getting all its cotton from more sustainable sources.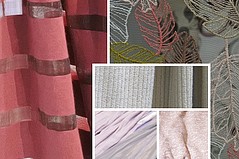 Global fashion forecasting agency Trendstop gave us its expert lowdown into the key materials trends and fabric applications impacting the Spring/Summer 2018 season.
American & Efird, the 125-year-old sewing-thread company based in Mount Holly, N.C., has launched a new industrial sewing thread using Repreve recycled polyester.
The U.S. textile and apparel industries have seen revenues slowly rise over the last seven years as free-trade agreements and rising Asian prices have given local textile and clothing makers a bit of a reprieve.
U.S. yarn spinner Buhler Quality Yarns has been acquired by Samil Spinning Co. Ltd. in an all-cash deal for an undisclosed amount.
Previous Next