TEXTILE TRENDS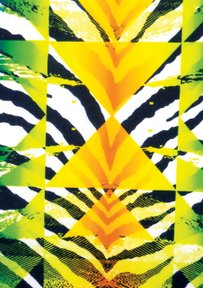 Textile designers dive into the '80s for inspiration for swimwear and coverups. Look for New Wave geometric patterns, Day-Glo colors and conversation prints with stars, graffiti, lips and newsprint.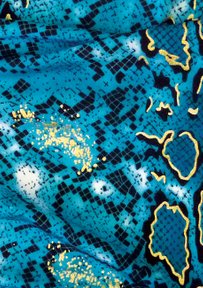 Teal, that moody shade between blue and green, makes a comeback for swim and coverup textiles as a watery ground shade for florals, mesh, sequined styles and textured knits, as well as an accent color paired with cheery brights or crisp back-and-white patterns.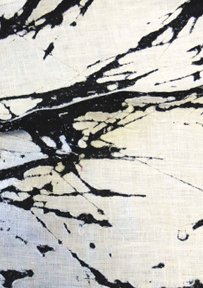 Laser-cut designs, appliques and burnout styles add a third dimension and surface interest to textiles.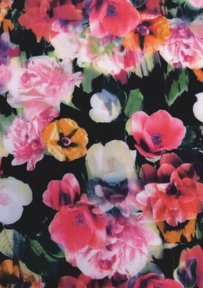 Designers find inspiration in flower prints from ditsey florals to more traditional floral sprays.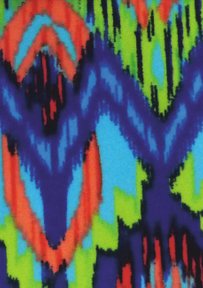 Chevron patterns and chevron-inspired patterns add graphic splash to bright prints, lofty knits and metallic designs.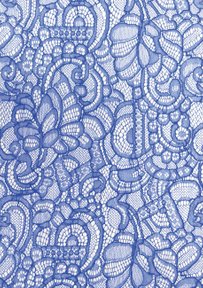 Bright blue adds punch to abstract prints, lush laces and casual crochets.