TEXTILE TRENDS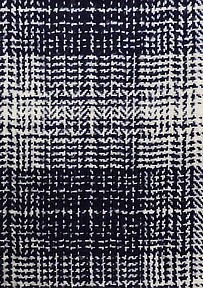 Blue, the favorite color of many people, was once the most expensive pigment, made of the semiprecious stone lapis lazuli. Associated with harmony, blue is the color of choice for flags around the world. Whether it's uniforms, business suits or high fashion, the color is widely used because it is very appealing to the human eye.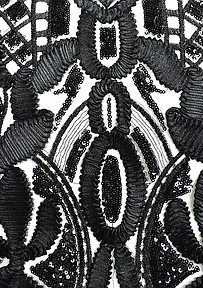 Going back to the 17th century, dungaree fabric was a cheap, coarse and thick cotton worn by common people. Today, fashion designers are pairing it with lace fabrics to provide a contrast in color and texture. Together, dungaree and lace have become one of the hottest fashion trends.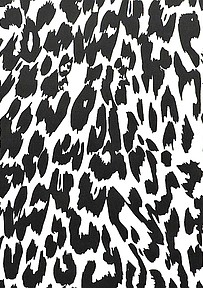 An achromatic color, black is literally a shade without hue. With many uses throughout the ages, it has been most associated with mourning. Gray is seen as an intermediate color between black and white. Both black and gray textiles are commonly used in all aspects of fashion.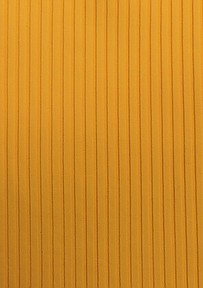 Considered a valuable find, rusty gold is more than an object, it's a popular color. Whether it's yellow, orange, red, shiny or matte-finish gold, these hues evoke emotional responses. From passion to joy, enthusiasm to compassion, textile designers use these shades for all occasions.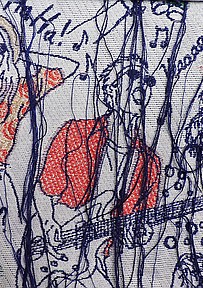 Conversation prints come in a wide variety of motifs, such as holiday prints, animal prints, everyday items, cars and many more. Very popular around the turn of the 20th century, they are widely sought today.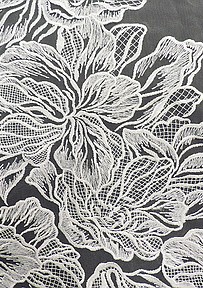 Ladies love flowers. Floral fabrics have been used for centuries and are a symbol of femininity while showing the beauty of the natural world. Florals have been very popular in recent seasons.
NEWS
An added feature this year at Texworld USA is the new "Explore the Floor" series, which features tours for attendees to walk the show floor with industry experts.
Reed Exhibitions has announced it is organizing a new functional-fabric fair this summer in New York to be held during New York market week.
At its Dec. 13 meeting, Lenzing's board reappointed Stefan Doboczky as its chief executive.
For the activewear woman who likes wearing her clothes to the gym or her favorite coffeehouse, Athleta has developed a new style of tights made with Lycra Sport technology.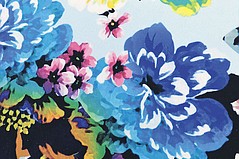 Textile Trends
Jack Berger, the cofounder of The Print Works, a swimwear textile converting company, passed away on Dec. 16, 2017, of cancer. He was 94.
New execs at Hyosung in U.S. offices.
A dirty secret of the denim business is the amount of water, chemicals and energy it takes to get that classic indigo blue. Pakistan denim mill Artistic Milliners hopes to change that with Crystal Clear, a newly introduced process that the company is calling "the cleanest indigo dyeing process."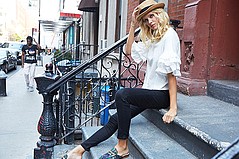 Fiber makers Lenzing and Unifi have teamed up with fabric mill Cone Denim to introduce Future Black+, a denim made with Unifi's recycled Repreve fibers andLenzing Modal.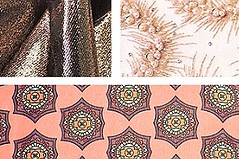 Textile Trends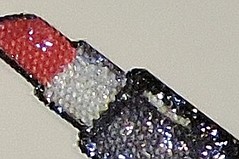 Findings & Trimmings
One of the last mills in the United States to make denim fabric has decided to shutter its denim production and concentrate on technical fabrics.
Korean fiber and yarn company Hyosung Corp. and Turkish denim mill Bossa are introducing a new collection of bi-stretch denim at the Nov. 14–15 run of Denim Première Vision in Paris.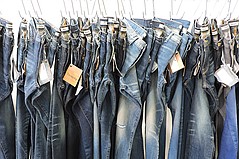 Brad Alden Mowry and Danielle Lee are putting the finishing touches on the new 2,600-square-foot showroom space in downtown Los Angeles for their denim textile company, Artisan Cloth.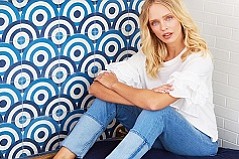 At the Oct. 25–26 run of Kingpins Amsterdam, denim designer Adriano Goldschmied introduced a denim capsule collection made with Refibra, a newly launched fiber developed by Lenzing AG, the makers of Tencel.