TEXTILE TRENDS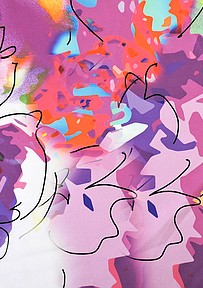 Textile designers have gone mad for purple, offering prints, laces and novelties in shades of lilac, plum, raspberry and grape.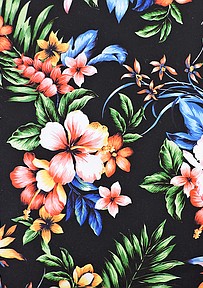 Botanicals go lush and tropical with rich colors and exotic floral motifs.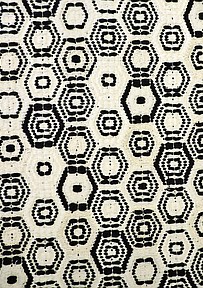 Sophisticated pairings of black and white—or black and ecru—add panache to everything from novelties and embroideries to prints, stripes and plaids.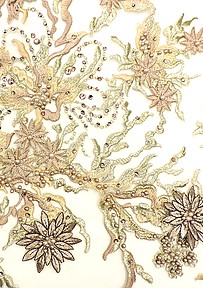 Lace goes luxe in rich, gilded patterns.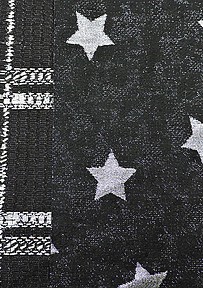 Designers pair star-spangled textile designs with modern plaids and grid patterns.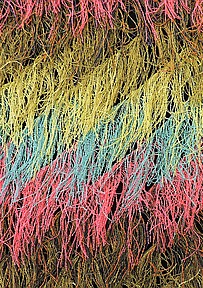 Textile designers are offering fringed designs and lash-like motifs for edgy novelties and sophisticated prints.
NEWS
The U.S. textile and apparel industries have seen revenues slowly rise over the last seven years as free-trade agreements and rising Asian prices have given local textile and clothing makers a bit of a reprieve.
U.S. yarn spinner Buhler Quality Yarns has been acquired by Samil Spinning Co. Ltd. in an all-cash deal for an undisclosed amount.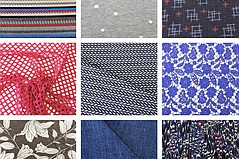 Textile Trends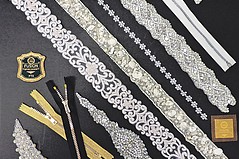 Fiber & Fabric Spotlight
Invista, the Wichita, Kan.–based maker of Lycra and Cordura fibers, has introduced a new high-strength Cordura, made with the company's T420HT fiber technology.
American & Efird, the Mount Holly, N.C.–based industrial sewing thread maker, has introduced Anefil Reflector reflective thread.
Lenzing, the Austrian company that makes Tencel fibers, has partnered with fashion search engine ShopStyle to open The Tencel Denim Shop.
The discussion of technology and textiles tends to focus on new fiber developments or automation within a fabric mill. Los Angeles–based printer and full-package production house C-Print has introduced FabFad, a new way to bring tech into the textile-buying process.
A trade war over Europe limiting U.S. beef imports led the Obama administration last year to propose a set of retaliatory tariffs on mostly food-related goods coming from Europe.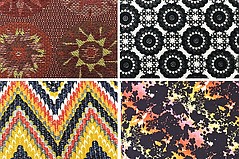 Textile Trends
There are five reasons for a textile mill to invest in new technology, according to Amit Bracha, president and chief operating officer with the Long Beach, Calif.–based vertical textile mill Texollini.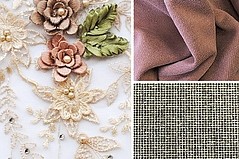 Textile Trends
South Korea–based Hyosung, maker of Creora spandex, has partnered with knit mill Best Pacific Textiles to create a series of smart fabrics.
Vietnam is the next stop for Repreve, according to Greensboro, N.C.–based Unifi Inc., which produces the fiber made from recycled materials including plastic bottles.
Lenzing is expanding its U.S. operations for production of Tencel fibers in Mobile, Ala. The new facility will have a capacity of 90,000 tons of fiber and represents an investment of nearly $300 million.