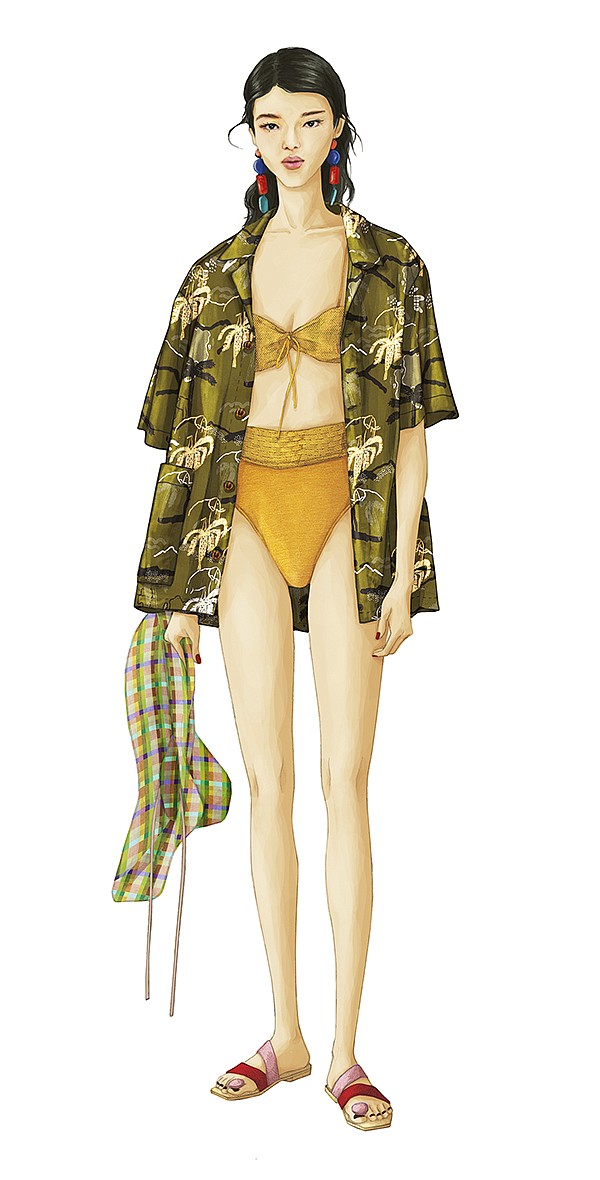 FASHION
By Peclers Paris | July 23, 2020
Whether found in acid pop, athletic and sexy, sporty '80s or craft summer, beachwear in 2021 makes a statement.
TEXTILE TRENDS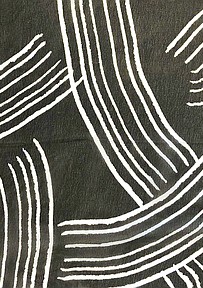 Creating chic garments relies on black and white or tiny pops of color that allow geometric patterns, animal prints, unique prints or updated stripes to tell the story.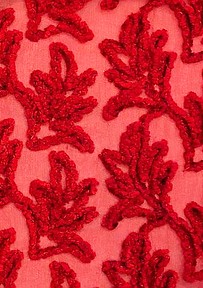 The garden of floral textiles regenerates in autumn with an array of flowery fabrics that includes dainty daisies in mustard and crimson or fall foliage in cool blues.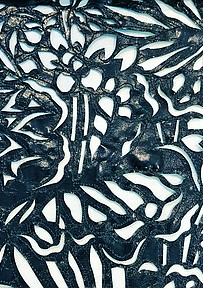 Often a signature of old-world charm, lace retains its classic appeal yet transforms in bright colors and updated patterns that renew the look of this traditional textile.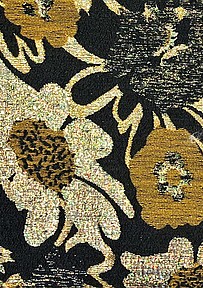 Whether taking center stage on a golden garment or simply enhancing a textured fabric with flecks of glittery accents, shining brightly in gold or glitter adds joy to any occasion.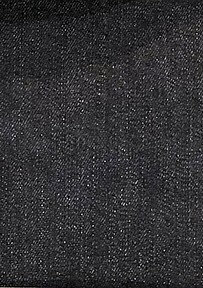 Ubiquitous, yet a crucial component of the elements of style, denim returns to blue-jean basics in mid-wash or darker, with grays and black gaining momentum.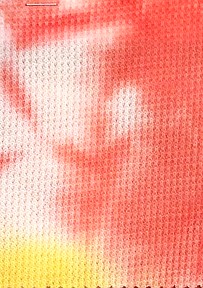 Seasonal patterns include paisley, geometric shapes, refined twills, plaids and—still—tie-dye in autumnal hues of sienna, cranberry, milk chocolate and royal blue.
NEWS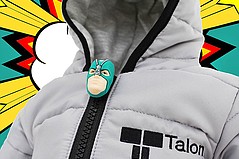 The Talon zipper has been around for more than 100 years, used in military uniforms, leather jackets, denim pants, dresses, shirts and skirts.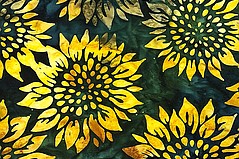 Textile Trends
Istanbul textile manufacturer Orta Anadolu is on a mission toward greater sustainable denim manufacturing, inviting industry leaders to hear about how the company is contributing to a more ecologically sound denim supply chain.
Easing the customer experience through fresh technology, Instanbul's Calik Denim introduced a new mobile application that allows users to remain current with the latest industry trends and match them with the company's products.
Addressing the demand for textiles that meet the needs of endurance-sports enthusiasts, Seoul, South Korea–headquartered Hyosung recently introduced its latest offering in high-performance fabric.
John Marshall, a longtime Los Angeles resident and president and owner of JM International Group, passed away on June 15 from natural causes. He was 52.
If it takes a village to raise a child, the same could be said about creating a sustainable capsule collection.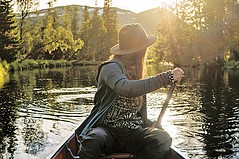 Building upon its Eco-Engineering process, which produces high-performance sustainable fabrics, Polartec has launched a new campaign to utilize recycled and biodegradable materials throughout its entire product line.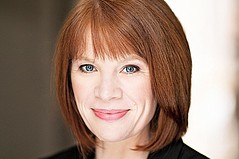 Kimberly Glas, a former deputy assistant secretary for textiles, consumer goods and materials at the U.S. Department of Commerce, was named the new president and chief executive officer of the National Council of Textile Organizations.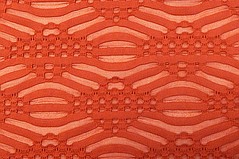 Sourcing & Fabric
A tariff war between the United States and China is playing a big part in the health and well-being of the U.S. cotton market.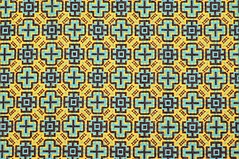 Textile Trends