TEXTILE TRENDS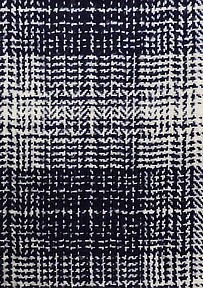 Blue, the favorite color of many people, was once the most expensive pigment, made of the semiprecious stone lapis lazuli. Associated with harmony, blue is the color of choice for flags around the world. Whether it's uniforms, business suits or high fashion, the color is widely used because it is very appealing to the human eye.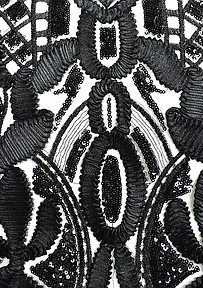 Going back to the 17th century, dungaree fabric was a cheap, coarse and thick cotton worn by common people. Today, fashion designers are pairing it with lace fabrics to provide a contrast in color and texture. Together, dungaree and lace have become one of the hottest fashion trends.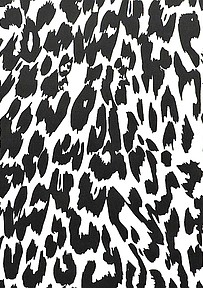 An achromatic color, black is literally a shade without hue. With many uses throughout the ages, it has been most associated with mourning. Gray is seen as an intermediate color between black and white. Both black and gray textiles are commonly used in all aspects of fashion.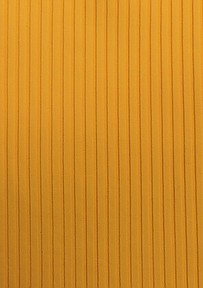 Considered a valuable find, rusty gold is more than an object, it's a popular color. Whether it's yellow, orange, red, shiny or matte-finish gold, these hues evoke emotional responses. From passion to joy, enthusiasm to compassion, textile designers use these shades for all occasions.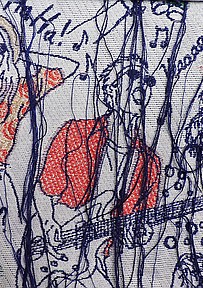 Conversation prints come in a wide variety of motifs, such as holiday prints, animal prints, everyday items, cars and many more. Very popular around the turn of the 20th century, they are widely sought today.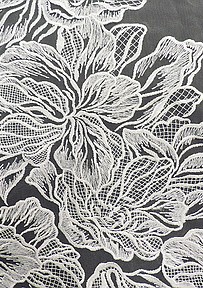 Ladies love flowers. Floral fabrics have been used for centuries and are a symbol of femininity while showing the beauty of the natural world. Florals have been very popular in recent seasons.
NEWS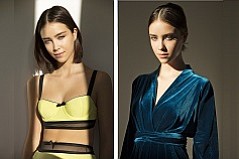 Kingsport, Tenn.–based Eastman has been making cellulosic fiber for decades, but its newest product tweaks the formula to offer a sustainable fiber with easy-care attributes.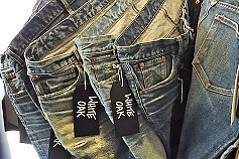 After 112 years in operation, Cone Denim's White Oak mill in Greensboro, N.C., will close at the end of the year.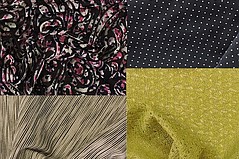 Textile Trends
Fiber maker Lenzing has launched a new line of viscose fibers that are both environmentally friendly and traceable.
Swiss color and specialty chemical company Archroma has taken an additional stake in M. Dohmen SA, a maker of textile dyes and chemicals for the automotive, carpet and apparel industries.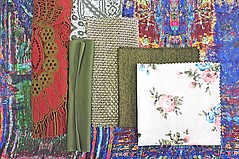 Military green and olive shades give florals, laces and abstract patterns—not to mention textured knits and solids—a fresh, sophisticated look.
Gardena, Calif.–based Twin Dragon Marketing is rolling out new denim made with Unifi's Sorbtek wicking fiber as well as with Unifi's recycled Repreve fiber.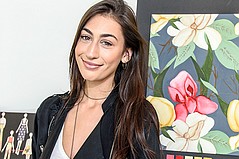 Megan Weitz, a textile design student at the Fashion Institute of Design & Merchandising, received the Hank Pola Scholarship at an Aug. 28 reception at the design school's FIDM Museum and Galleries in downtown Los Angeles.
In a rapidly changing fashion market, Matt Boelk and Rob Lohman basically want to build a new segment from the ground up.
Cotton prices should remain on a level playing field and even decline a bit next year as farmers around the world plant more acreage.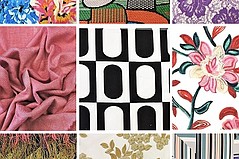 Textile Trends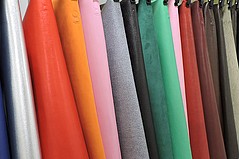 The California Market Center played host to a small coterie of French tanneries when six companies showcased their upscale leathers for apparel, accessories and home décor July 13–14 in a suite on the CMC's eighth floo
July 6, 2017
|
By John McCurry, Contributing Writer
Advanced Functional Fabrics of America—which is based at MIT and has nearly 100 members from a diverse group of manufacturers, startups and institutes of higher learning—is leading a $317 million private-public effort to drive innovation in textile and fiber manufacturing.