TEXTILE TRENDS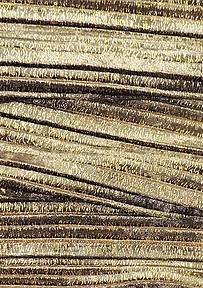 Textile designers continue to experiment with stretch velvets, offering novelty patterns and rich colors.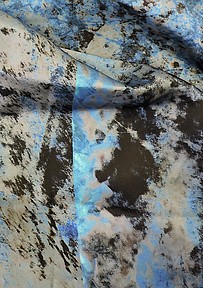 Cool shades of silver and gray work for detailed laces as well as performance knits.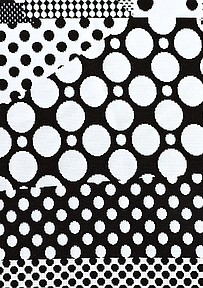 Designers are seeing spots with polka-dot patterns, novelty knits and dobby fabrics.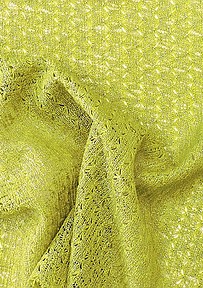 Quirky shades of avocado color everything from novelty fabrications and detailed laces to luxe knits and abstract prints.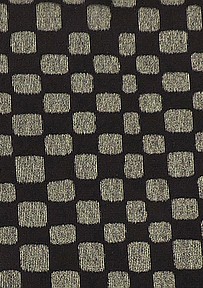 Textile mills get on the grid with plaids, mesh and geometric patterns.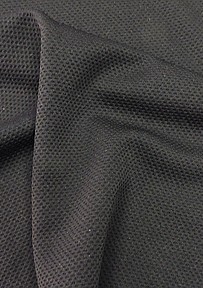 Designers head to the dark side to create dramatic laces, denims, fancies and novelty knits in rich shades of black.
NEWS
American & Efird, the Mount Holly, N.C.–based industrial sewing thread maker, has introduced Anefil Reflector reflective thread.
Lenzing, the Austrian company that makes Tencel fibers, has partnered with fashion search engine ShopStyle to open The Tencel Denim Shop.
The discussion of technology and textiles tends to focus on new fiber developments or automation within a fabric mill. Los Angeles–based printer and full-package production house C-Print has introduced FabFad, a new way to bring tech into the textile-buying process.
A trade war over Europe limiting U.S. beef imports led the Obama administration last year to propose a set of retaliatory tariffs on mostly food-related goods coming from Europe.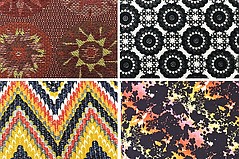 Textile Trends
There are five reasons for a textile mill to invest in new technology, according to Amit Bracha, president and chief operating officer with the Long Beach, Calif.–based vertical textile mill Texollini.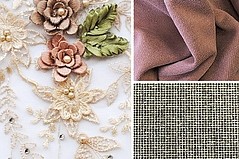 Textile Trends
South Korea–based Hyosung, maker of Creora spandex, has partnered with knit mill Best Pacific Textiles to create a series of smart fabrics.
Vietnam is the next stop for Repreve, according to Greensboro, N.C.–based Unifi Inc., which produces the fiber made from recycled materials including plastic bottles.
Lenzing is expanding its U.S. operations for production of Tencel fibers in Mobile, Ala. The new facility will have a capacity of 90,000 tons of fiber and represents an investment of nearly $300 million.
The Ralph Lauren Corp. has a new sustainable sourcing policy for its use of wood-based fabrics such as viscose and rayon.
In December, PVH Corp. and its Tommy Hilfiger brand signed on to the UN Global Compact, a massive initiative aimed at harnessing business's role in global sustainability.
The impact of deforestation might initially seem like a minor concern to apparel and textile businesses, but a recent report finds a link between revenue and deforestation for nearly 200 companies, including several high-profile companies in apparel, retail and textiles.