TEXTILE TRENDS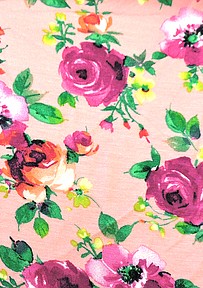 From dusty rose, blush and mauve to shocking shades of bubblegum, raspberry and wine, pink is turning up on novelty knits, abstract and floral prints as well as sophisticated wallpaper patterns and laces.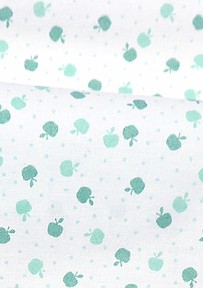 When it comes to patterns, textile designers are thinking small—the smaller the better—with tiny dots, mini conversationals and classic ditsy florals.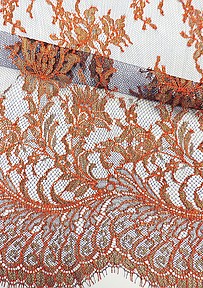 Shades of gold, silver and copper add a luxe look to lace and embroidered textiles.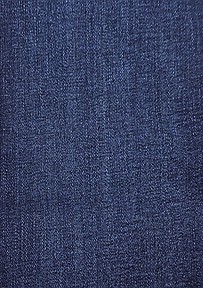 Textile mills have the blues—the indigo blues, specifically, offering indigo shades on everything from patterned, printed and solid knits to yarn-dye plaids, conversational prints, activewear fabrics, laces and embroidered designs.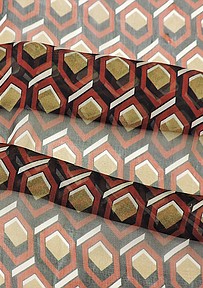 Geometric patterns take on a new sophistication with fractal designs and other kaleidoscopic prints.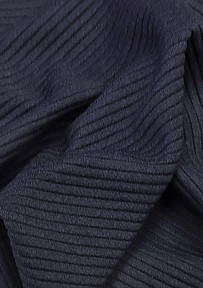 Textile designers offer a stylish take on activewear and athleisure fabrics with knits that blend performance, comfort and fashion.
NEWS
Day-glo colors and psychedelic swirl prints have textile designers seeing Mod with '60s-inspired abstract prints.
September 10, 2015
|
By Hope Winsborough
California is known for its high-quality Pima cotton, but the state's ongoing drought has had an impact on cotton yields and prices.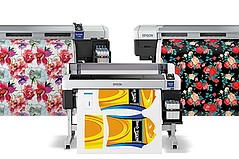 Print solution company Epson has the fashion industry in its sights, hoping to win designers over with the promise of creating their own graphic prints on demand.
Sourcing and Fabric, August 2015 Textile Trends.
NEW YORK—After celebrating its 10th anniversary in Milan, Italian textile trade show Milano Unica took a small group of mills on the road for its first edition in New York.
Last year, Cubukcu and Topcuoglu began developing Fabrium, an online sourcing site to connect textile mills with designers and manufacturers.
Location is only one of the changes planned for Kingpins; the show will also shift its dates from its traditional January/July schedule to a November/May schedule beginning with its Nov. 3–4 show at Pier 36 NYC (Basketball City) in Manhattan.
Two years ago at Texworld USA in New York, Los Angeles knitting mill SG Knits met with a potential customer. The two companies stayed in touch, and two years later the potential customer has become an actual one.
Première Vision New York reported an "all-time high" attendance during its July 21–22 run at Pier 92, where more than 300 exhibitors showcased their latest collections of fabric, trim and artwork.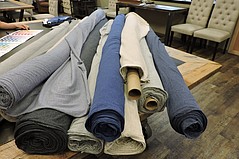 Spanish mill Hilaturas Ferre sets its sights on the U.S. market with recycled cotton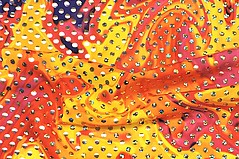 Waterwear July 2015 Textile Trends
Textile trends from graphic prints to athletic knits and lace looks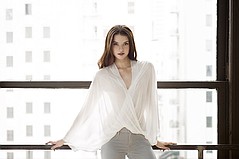 Ecotex owner Raphael Javaheri is launching a new contemporary apparel brand beginning with a luxury knits collection that will officially bow in August in Las Vegas.
Velcro Companies acquired two Belgium-based companies specializing in hook-and-loop fasteners and elastic and rigid webbing in a move the company says will broaden its product portfolio, expand its presence in Europe, and facilitate research and development "to speed the pace of product innovations."