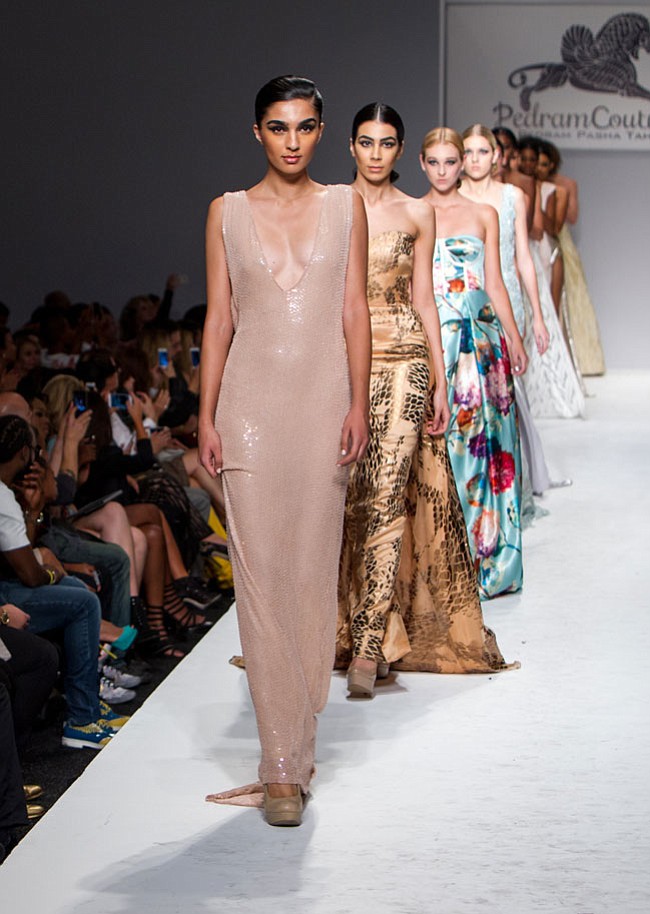 RUNWAY
| October 16, 2014
Los Angeles Fashion Week's lineup of more than 60 runway shows, installations and parties was held across the city.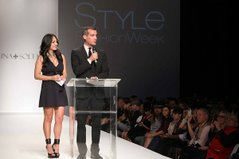 Los Angeles Fashion Week is underway and our editors and photographers are out capturing the scene.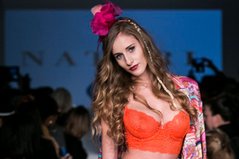 CurveNY, the New York edition of the CurvExpo lingerie trade show, hosted a runway presentation on Feb. 24, during its recent Feb. 23–25 run at Javits Center North Pavilion in New York.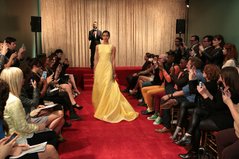 In anticipation of the March 2 Academy Awards red carpet, designers Nick Verreos and David Paul hosted a red-carpet runway presentation of their Nikolaki collection
Attendees at the recently concluded Los Angeles Fashion Week could be forgiven for having "royals" on the brain.
Fashion Business Inc. returned to Union Station in downtown Los Angeles on Oct. 15 for it annual fashion fund-raiser, All Aboard.
Mike Rubin, the fine-arts painter turned designer behind menswear line Krammer & Stoudt, presented his collection on the runway on Oct. 15 at the California Market Center during the debut of Men's Fashion Week Los Angeles.
Shay Todd Lands MAFI Award at FBI Fashion Event
Los Angeles designer Ina Soltani goes for the glam look with her evening gowns and cocktail dresses.
Odylyne Explores Indian & Moroccan Styles for Spring '14
ISM Mode's Spring 2014 Runway show
Los Angeles emerging designer Katharine Kidd looks to neons to brighten up her sophisticated collection.
The glamour!The chaos! The texting! Go behind the scenes with James Campbell and Volker Corell before the Directives West runway show.
Runway shows, installations, parties and events. Spring '14 LA Fashion Week is underway.
The look for Spring '14 will be sunny, girly, eclectic and edgy.
Macy's fashion and music fund-raiser at the Orpheum Theatre