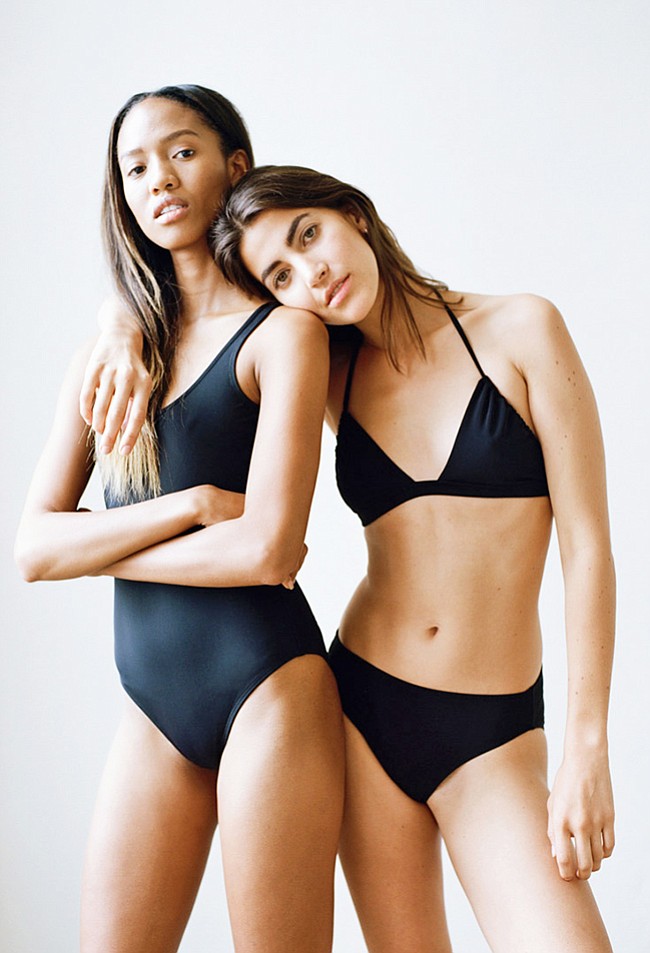 MANUFACTURING
By Andrew Asch | July 30, 2015
For Brooke Taylor Corcia, one thing missing from women's swimwear was its version of the little black dress, so her pure-play e-commerce shop, The Dreslyn, headquartered in Los Angeles, worked with emerging lingerie label Land of Women to make it.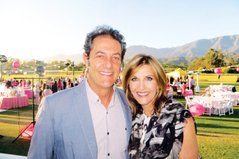 The legendary world-champion surfer has bought back the surfwear label he sold to Oxford Industries.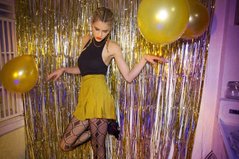 RVCA, a leading boardsports and fashion brand out of Costa Mesa, Calif., recently announced its first capsule collection with a model since its popular collaboration with model and actress Erin Wasson for Spring 2009.
Looks like Cherokee Inc. is going to be getting a little air with two new brands, Tony Hawk and Hawk, which it acquired for $19 million in cash.
Cherokee, the Sherman Oaks, Calif., company that has a stable of brands that include Cherokee, Carole Little, Liz Lange and Sideout, bought skateboard-centric brands Tony Hawk and Hawk from Quiksilver in a deal that closed on Jan. 10.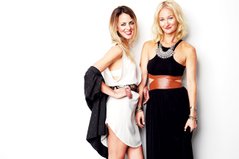 The newest women's label in the surf industry will be run by an all-star team.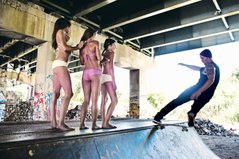 Emily Fioravanti is inspired by her years living in Santa Cruz and surfing iconic West Coast surf spots.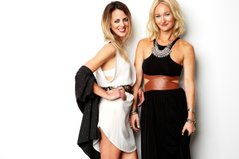 It was announced on Jan. 6 that top women's beach and surfwear designers Mandy Fry and Summer Rapp will partner with Paul Naude, former president of the Americas division of Billabong International LTD., to develop as yet unnamed women's lifestyle brand.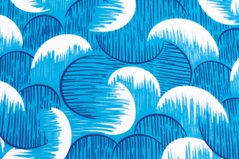 Swim Textiles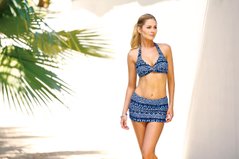 In Manhattan Beach and Hermosa Beach, Calif., swimwear is a year-round business.
Emsig, Eco Swim by Aqua Green, Heather Blond, Manglar and more waterwear resources.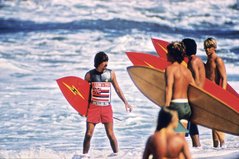 The reintroduction of vintage surf brands seeks to recapture the excitement of surfing's apparel pioneers.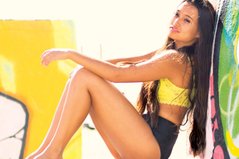 Winter sun and surf in Southern California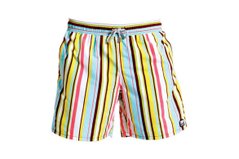 Tom & Teddy is a premium swimwear brand that was created for men and boys—fathers and sons, uncles and nephews—to celebrate their bond and mutual love for the water. The contemporary active swim line includes colorful printed trunk shorts made with a snug-fit elastic waistline and mid-thigh length offering an elevated boardshort.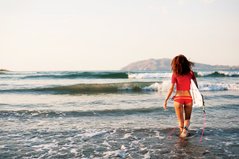 Swimwear designer Helena Fogarty has about 15 years of fashion experience under her belt and has worked for top brands such as Chanel, Ferragamo and Zac Posen, as well as Harper's Bazaar.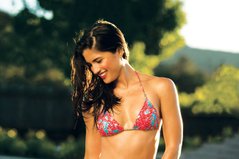 Amber Wagner's idea for her new swimwear label, Mia Marcelle, designed in Napa Valley, Calif., had been fermenting for some time.