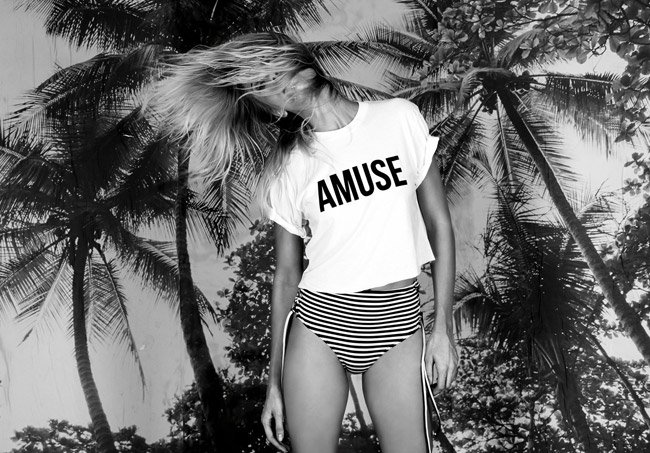 MANUFACTURING
By Andrew Asch | March 6, 2014
Surf-industry luminaries Mandy Fry and Summer Rapp made waves when they joined new fashion label Stokehouse Unlimited in January. They recently released a few more details about their project for the Costa Mesa, Calif.–headquartered Stokehouse.
Taryn Corby Hawk, 35, died in a motorcycle accident July 26 after he left the Agenda trade show in Long Beach, Calif.
Runway coverage from Miami Swim Week.
More, more, more" seemed to be the theme at Miami Swim Week
Surfwear giant Quiksilver splashed and crashed in a trademark infringement case that pitted its relatively new VSTR apparel line promoted by surfer Kelly Slater against a similar clothing label called Visitor.
The swim shows are underway in Miami Beach with runway shows and parties, as well as three trade shows.
Former Oakley CEO Scott Olivet named CEO and managing director of surf giant Billabong International Ltd., which sold its Dakine brand as part of the deal.
Swimwear gets chic for Cruise with the season's hottest trends.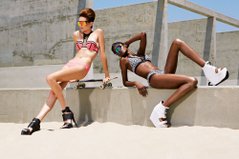 Win the swim challenge with this season's athletic-inspired suits.
Behind the Scenes
The business of swimwear.

It can be challenging to stay afloat if you're a swimwear retailer limited to basically one season: summer. Swim 'n Sport seems to have developed the right formula for success.
The Howe label recently introduced Poolside, the label's first reversible swimwear, said Jade Howe, creative director of his self-named Los Angeles–area men's fashion label.
Meaghan Scott was hanging out in Brazil in the middle of studying to become a nurse when she decided "to rip off the Band-Aid."
Lauren Moffatt is a brand known for its vintage-inspired garments, with retro prints that hone in on a seasonal vibe.
When two women have been best friends for 15 years, what do they do to bond? They start a swimwear line.