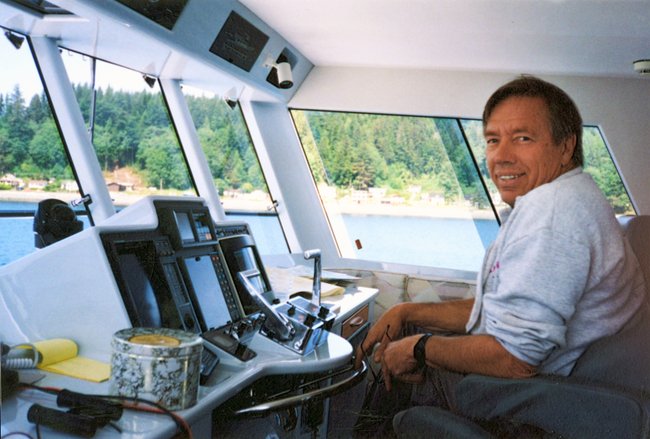 RETAIL
By Andrew Asch | April 3, 2014
Hobart "Hobie" Alter, 80, passed away March 29 in Palm Desert, Calif. He was one of the innovators of the sport of surfing and also opened one of California's first surf shops.
Jennifer Ehrhardt has been named chief financial officer of Irvine, Calif.–based teen surf chain Tilly's, succeeding Bill Langsdorf, who announced his retirement earlier in the year.
B.Riley & Co. forecast that sales will be weak for the Back-to-School season, and an analyst for the Los Angeles–based financial-services company cut his rating for Quiksilver Inc. from "buy" to "neutral."
Hottest Swim Trends from Cruise '14
Paul Naude, Billabong International Ltd.'s longtime director and president of Billabong's Irvine, Calif.–based Americas division, resigned from the surfwear giant.
Taryn Corby Hawk, 35, died in a motorcycle accident July 26 after he left the Agenda trade show in Long Beach, Calif.
Runway coverage from Miami Swim Week.
More, more, more" seemed to be the theme at Miami Swim Week
Surfwear giant Quiksilver splashed and crashed in a trademark infringement case that pitted its relatively new VSTR apparel line promoted by surfer Kelly Slater against a similar clothing label called Visitor.
The swim shows are underway in Miami Beach with runway shows and parties, as well as three trade shows.
Former Oakley CEO Scott Olivet named CEO and managing director of surf giant Billabong International Ltd., which sold its Dakine brand as part of the deal.
Swimwear gets chic for Cruise with the season's hottest trends.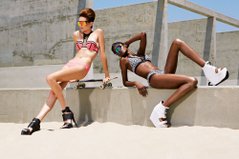 Win the swim challenge with this season's athletic-inspired suits.
Behind the Scenes
The business of swimwear.

It can be challenging to stay afloat if you're a swimwear retailer limited to basically one season: summer. Swim 'n Sport seems to have developed the right formula for success.