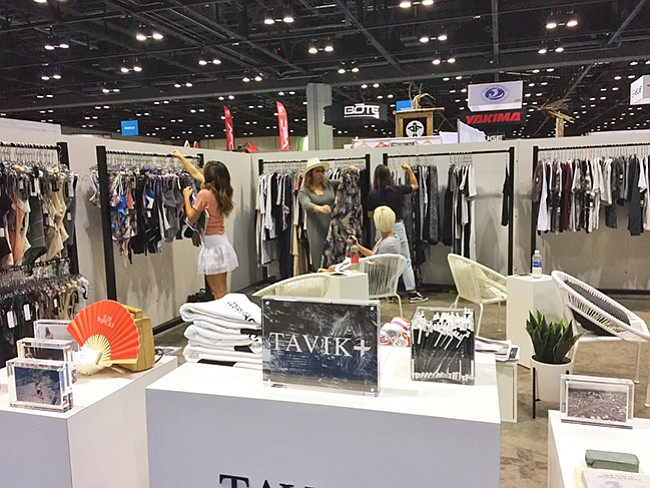 TRADE SHOWS
By Hope Winsborough, Contributing Writer | September 21, 2017
There were no registration lines at 9 a.m. on the opening day of Surf Expo and few vehicles in the massive parking lots at Orlando's Orange County Convention Center.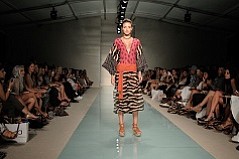 Rich, burnt colors, animal prints, and stripes were present throughout ViX by Paula Hermmany's Spring 2017 collection, which featured swimsuits, accessories and ready-to-wear resort pieces on the runway at Funkshion Miami Fashion Week on July 15.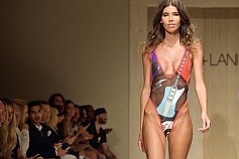 July 20, 2016
|
By Nicole Martinez
Los Angeles–based swimwear brand Lee+Lani debuted its 2017 line at a runway show on July 15 at Funkshion Fashion Week during Miami Swim Week.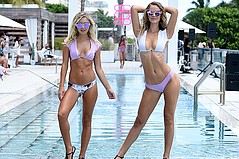 Cruise 2017 swim season is underway in Miami Beach with a packed line-up of swimwear runway shows and trade shows.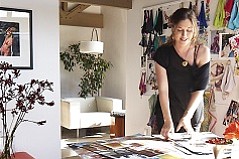 Designer Amahlia Stevens' swim collection is designed, sourced and produced in Southern California with an eye toward fit, fashion and sustainability.
Swimwear designers are turning up the heat as they head to Miami to debut Cruise '17.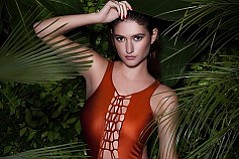 July 7, 2016
|
By Estevan Ramos
Inspired by exotic vacations to locales from the Amazon and Southern Yucatan to Indonesia and sub-Saharan Africa, the tropical rainforest serves as the backdrop for innovative and beautifully designed swimwear.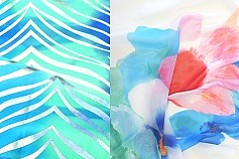 Textile Trends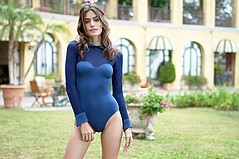 Samantha Khoury, the designer of Los Angeles–based Amaiò Swim, spent her early years traveling between the east and west coasts of the United States as well as France and Lebanon. This cross-cultural and cross-continental upbringing informs her recently launched swimwear collection, which is also inspired by Khoury's studies in studio fine arts, literature and fashion design.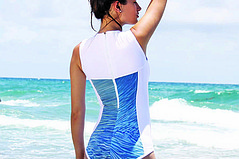 Koru Swimwear is based in Florida but inspired by New Zealand. Founder Julie Stine drew on her New Zealander heritage when she named her swimwear collection for the Maori word for "spiral," which symbolizes new life, hope, spiritual growth, purity and peace.
The Kacey|Shana collection is designed to adapt to an active lifestyle that may include swimming, surfing, lounging poolside or hitting the gym.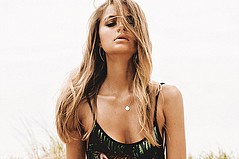 We Are Handsome designers Jeremy and Katinka Somers launched their swimwear collection in 2009 with an emphasis on the couple's shared love for travel, design and "the occasional tropical adventure."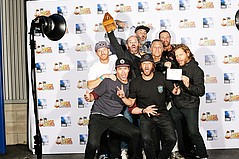 Roark Revival was named the Breakout Brand of the Year at the SIMA Image Awards.
Surf giant Quiksilver Inc. plans to emerge from Chapter 11 bankruptcy by Feb. 8, it was announced on Jan. 28. The U.S. Bankruptcy Court for the District of Delaware confirmed the Huntington Beach, Calif.–headquartered company's plans for reorganization. The bankruptcy was declared in September 2015.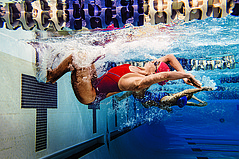 Speedo USA has gone through a lot of changes lately.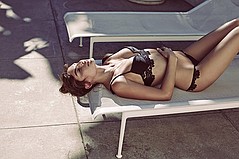 Sexy, low-cut dresses have been a specialty of Los Angeles–based brand For Love & Lemons, said Laura Hall, one of the designers for the brand, which has been sold at high-end specialty stores such as American Rag Cie, Elyse Walker and Planet Blue.