EVENTS
By Andrew Asch | December 21, 2017
Calik Denim has supplied fabric to famous blue-jeans labels such as Joe's Jeans, Frame, Guess, Tommy Hilfiger and McGuire Denim, but on Dec. 6 the Turkish-based label made its own statement with a gallery show called "Denim Loves Art," which opened for one night in downtown Los Angeles.
The Sept. 6-9 run of Centrestage at the Hong Kong Convention and Exhibition Centre was expected to feature more than 200 international fashion brands and a lineup of events that includes runway shows, designer Q&As, B2B seminars and networking events.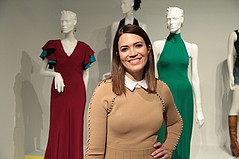 Members of the cast of "This Is Us" were on hand for an Aug. 28 event at the Fashion Institute of Design & Merchandising, amid the costumes of the 11th annual "Art of Television Costume Design" exhibition.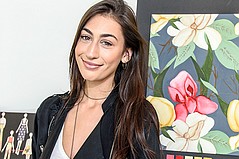 Megan Weitz, a textile design student at the Fashion Institute of Design & Merchandising, received the Hank Pola Scholarship at an Aug. 28 reception at the design school's FIDM Museum and Galleries in downtown Los Angeles.
Orange County Fashion Week will aim to balance trade, consumer and glitz when the biannual fashion event unveils a series of shows Sept. 5–9. OC Fashion Week's Spring/Summer 2018 shows will be held in venues around Newport Beach, Calif.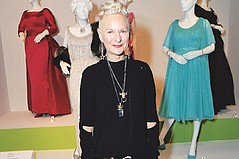 Costume designers, fashion designers and other fashion-industry insiders turned out to celebrate the art of costume design at the Fashion Institute of Design & Merchandising, where the 11th annual Art of Television Costume Design exhibition recently bowed at the FIDM Museum & Galleries.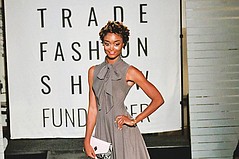 The Fair Trade Fashion Show, held July 29 at CTRL Collective in downtown Los Angeles, raised $31,000 for Free the Slaves, an international nonprofit organization that helps anti-trafficking efforts in Haiti, Ghana, the Democratic Republic of Congo, Senegal, Nepal and India.
Crystal Ortiz and Christina Rosenberg spent years planning and producing large-scale, big-budget events such as corporate parties at the Coachella Valley Music and Arts Festival and South by Southwest. With their latest project,—the nonprofit organization Twice New—the two are focused on the less-glamorous side of event planning: what to do with all that food and other items left over after the guests have gone home.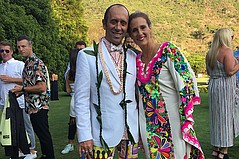 Reef brand founder Fernando Aguerre ushered in the irreverent sartorial style of the annual Waterman's when he arrived at the inaugural event in 1993 wearing a sarong and a 1920s-era vintage dinner jacket.
Agenda Festival, the consumer day of the streetwear-focused Agenda trade show, made an inaugural run last month.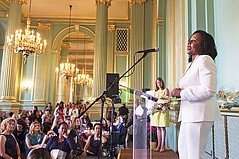 The recent gala hosted by Dress for Success San Francisco featured San Francisco brands Everlane and Margaret O'Leary on the runway, San Francisco chefs offering special tastings and a live auction as well as a silent one.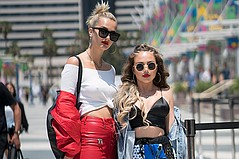 A stylish crowd turned out for the debut of Agenda Festival, the one-day consumer event organized by the Agenda streetwear trade show.
Gerber Technology is preparing for its Ideation 2017 conference, set for Nov. 1–3 at the Sheraton Universal Studios in Universal City, Calif.
In a nod to the Ebony Fashion Fair, the Fashion Legacy Association for Industry Recognition—or FLAIR Inc.—will host a two-day event in July honoring supermodel Pat Cleveland as well as actors Richard Roundtree ("Being Mary Jane" and "Shaft") and Judy Pace ("Cotton Comes to Harlem").
To celebrate 12 years helping Bay Area women enter and succeed in the workforce, Dress for Success San Francisco has enlisted San Francisco brands Everlane and Margaret O'Leary for the nonprofit organization's annual gala fashion show.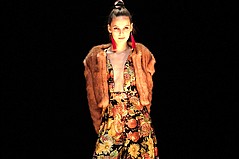 Students in the fashion design program at Santa Monica College showcased their latest work in LA Mode 2017, the program's annual runway show, on June 15 at Santa Monica High School in Santa Monica, Calif.