EVENTS
By Dorothy Crouch | September 6, 2018
This week, the apparel industry found an unlikely partner as Herbalife Nutrition—distributor of nutrition, weight-management and fitness products—unveiled an activewear competition it is sponsoring with the Fashion Institute of Design & Merchandising in downtown Los Angeles.
Agenda Festival, the consumer day of the streetwear-focused Agenda trade show, made an inaugural run last month.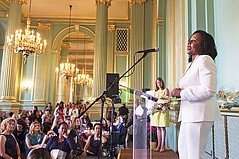 The recent gala hosted by Dress for Success San Francisco featured San Francisco brands Everlane and Margaret O'Leary on the runway, San Francisco chefs offering special tastings and a live auction as well as a silent one.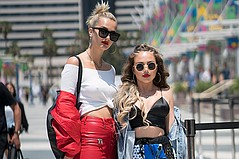 A stylish crowd turned out for the debut of Agenda Festival, the one-day consumer event organized by the Agenda streetwear trade show.
Gerber Technology is preparing for its Ideation 2017 conference, set for Nov. 1–3 at the Sheraton Universal Studios in Universal City, Calif.
In a nod to the Ebony Fashion Fair, the Fashion Legacy Association for Industry Recognition—or FLAIR Inc.—will host a two-day event in July honoring supermodel Pat Cleveland as well as actors Richard Roundtree ("Being Mary Jane" and "Shaft") and Judy Pace ("Cotton Comes to Harlem").
To celebrate 12 years helping Bay Area women enter and succeed in the workforce, Dress for Success San Francisco has enlisted San Francisco brands Everlane and Margaret O'Leary for the nonprofit organization's annual gala fashion show.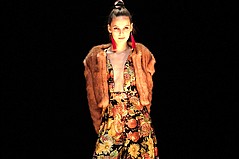 Students in the fashion design program at Santa Monica College showcased their latest work in LA Mode 2017, the program's annual runway show, on June 15 at Santa Monica High School in Santa Monica, Calif.
Early in BB Dakota's history, the brand was picked up by the juniors buyer from a major department store—even though the Costa Mesa, Calif.–based company didn't consider the brand a juniors label.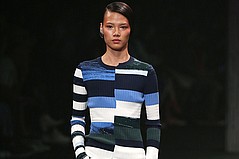 The runways featured brands such as Opening Ceremony, the soundtrack was mostly hip-hop, and the backdrop was a market of trade show–like booths selling everything from T-shirts to expensive footwear.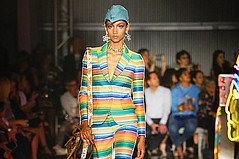 Italian label Moschino returned to LA to host its Resort 2018 runway show, presented June 8 at Milk Studios in Hollywood, but Creative Director Jeremy Scott had Las Vegas—and the idea of an Americana road trip—in mind.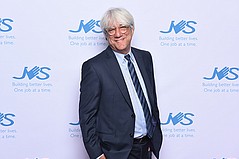 Steven Hirsh, owner of the Cooper Design Space, was honored by JVS Los Angeles, which presented Hirsh with the Founder's Award in recognition of his "visionary leadership."
The backdrop was the elegant Langham Huntington Hotel in Pasadena, Calif. Required dress was black suits and gowns. Martin Chalifour, the principal concertmaster of the Los Angeles Philharmonic, dropped by to give a short performance on his violin.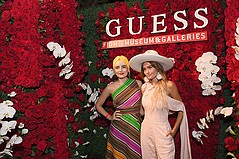 Los Angeles–based Guess? Inc. recently celebrated its 35th anniversary with the opening of "Guess: 35 Years & Still Dreaming," a retrospective exhibition at the Fashion Institute of Design & Merchandising Museum & Galleries in downtown Los Angeles.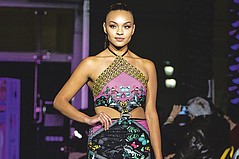 A full house of family, friends, educators and fashion fans turned out for Los Angeles Trade-Technical College's Gold Thimble Fashion Show, held on the grounds of the school's downtown Los Angeles campus on May 26.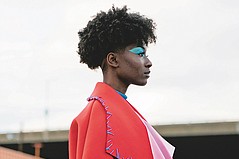 California College of the Arts hosted its annual runway show—called the 2017 Fashion Experience—on the back lot of the college's San Francisco campus.