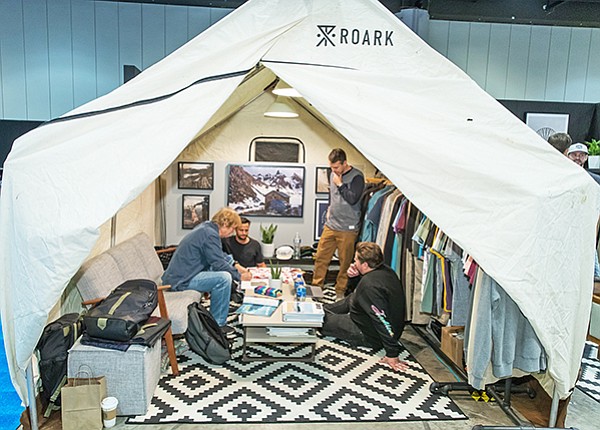 TRADE SHOWS
By Hope Winsborough, Contributing Writer | February 1, 2018
What a difference a few months make. Last September, the Surf Expo show was disbanded after one day when Hurricane Irma walloped Florida and parts of the East Coast.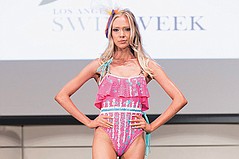 For its second run at the Skirball Cultural Center in West LA, the Los Angeles Swim Week fashion shows started on an irreverent note.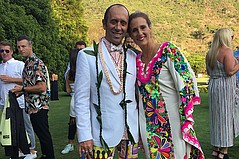 Reef brand founder Fernando Aguerre ushered in the irreverent sartorial style of the annual Waterman's when he arrived at the inaugural event in 1993 wearing a sarong and a 1920s-era vintage dinner jacket.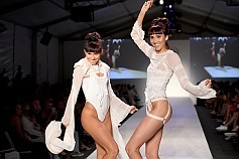 Miami Beach once again became the epicenter of swim fashion when the swim trade shows—Miami SwimShow, Hammock and Cabana—opened their doors while runway producers Swim Miami, Funkshion and Art Hearts Fashion hosted more than 50 catwalk shows showcasing Cruise 2018 collections.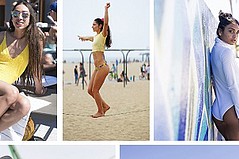 Los Angeles' Venice Beach is world famous for its crowds of sun lovers and fitness buffs.
With decades of swim business experience and a label on the rocks, the Handy family found an avenue to rebrand and rebuild on reality TV.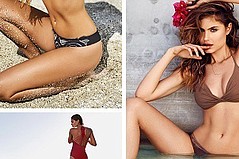 From travel lust to Wonder Woman–inspired power suits, beachwear is being influenced by all manner of pop culture. This season, we caught up with designers from Bondi Beach to Lima, Peru, and the shores of SoCal to find out the latest trends for Cruise '18.
Z Supply LLC, the Irvine, Calif., maker of Z Supply fashion basics, is diving into its first swim collection for Spring 2018. Combining sleek, figure-flattering looks in a nylon/spandex fabric, the launch collection will include 10 bikinis and one-piece styles.
By day, Jessi Taylor is an executive assistant at a Los Angeles advertising company. By night she is a swimwear designer who makes her own patterns and sews her own swimsuits—one by one—for her line called Horizon Swim.
When Mireya de Andrés told her parents she was quitting her banking job in Geneva, Switzerland, to start a fashion line, they thought she was crazy. Fashion seemed to be on the flip side of the finance world.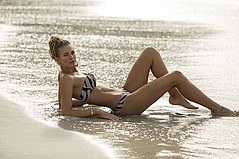 Tori Praver modeled for the Sports Illustrated swimsuit edition in far-flung locales such as the Canary Islands off of Spain, her home island of Maui, and Turks and Caicos in the Caribbean. This year she is going to be modeling for her own brand.
Rent a Manhattan Beach address, and it might only be a matter of time before you are in the surf business.
Nate Smith was named president of the Americas region for Boardriders Inc., the Huntington Beach, Calif., parent company of Quiksilver, Roxy and DC Shoes.
Patagonia, the California outdoor-apparel company known as one of the first U.S. clothing companies to embrace the environment, is taking bikini and boardshorts production to a new level.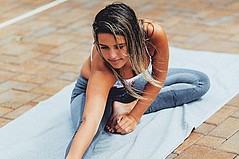 Lightweight, microfiber towel maker Dock & Bay has a new collection with a sustainable story behind it.