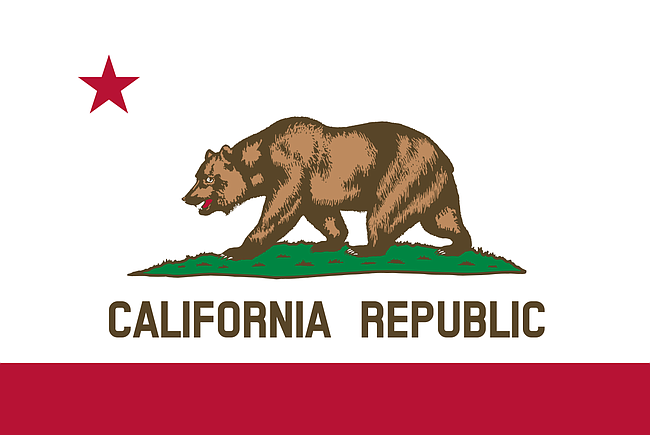 LEGAL
By Andrew Asch | December 29, 2020
As the year ends, the California legislature started on a new round of bills for the 2021–2022 session, which includes SB 62, a bill that could change the way garment workers are compensated.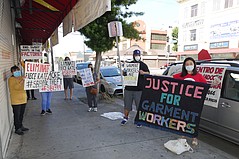 Labor leaders received a boost on May 14 when SB 1399, the Garment Worker Protection Act, was approved by four out of five members of the California State Senate's Committee on Labor, Public Employment and Retirement. Now, SB 1399 moves to the Senate Appropriations Committee, no hearing on the bill has been scheduled.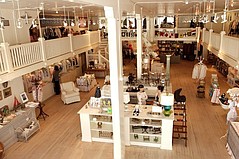 San Francisco children's boutique Mudpie recently filed a class-action lawsuit on behalf of California's retail stores, alleging that small businesses have been wrongfully denied insurance coverage for losses resulting from following rules and closing to help prevent the spread of COVID-19.
Following the Jan. 1 implementation of San Francisco's fur ban, the International Fur Federation announced its filing of a lawsuit against the city in U.S. District Court for the Northern District of California. Citing what it calls the "unconstitutional restriction on interstate and foreign commerce," the IFF maintains that banning the sale of fur could lead to legislation regulating other animal products.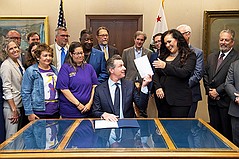 A new year means new California workplace laws in which employers must become well versed. For 2020, Gov. Gavin Newsom has signed into law a number of bills that protect workers' rights and, also, redefine the role of employees.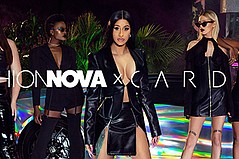 Fashion Nova Inc., a prominent Los Angeles–headquartered digital retailer of stylish yet affordable clothing, has been the subject of a wage-theft investigation by the U.S. Department of Labor, according to a widely read New York Times article published this week.
Issues in copyright and labor kept lawyers busy in 2019; however, the Los Angeles case that made the most headlines was a streetwear brand that brought its case to the U.S. Supreme Court.
One of the most notorious criminal cases of 2019 was the "Operation Varsity Blues" college-admissions scandal in which a number of wealthy parents were accused of crimes ranging from bribery to money laundering in a scheme to guarantee their children's admission into renowned universities.
Anaheim, Calif.–headquartered Pacific Sunwear of California, LLC, will pay $85,000 to settle a discrimination lawsuit filed by the U.S. Equal Employment Opportunity Commission, it was announced on Sept. 20.
Copyright-infringement lawsuits have been big business in Los Angeles, which is the center of many creative industries including fashion, film and music. But a recent case tackling this topic in Southern California is making waves and might force prospective plaintiffs to be more diligent when filing for copyright protection.
After a six-month investigation, the U.S. Department of Labor issued a nearly $54,000 fine against a Los Angeles garment sewing contractor for underpaying 21 employees.
Fashion designer Mossimo Giannulli and wife, Lori Loughlin, pleaded not guilty on charges stemming from a college-admissions scandal case involving their two daughters.
Nearly one month after 33 parents were indicted for paying bribes to get their children into prestigious universities, 16 of them were indicted by a federal grand jury on a secondary charge of fraud and money laundering.
More charges filed against 16 parents caught up in college admissions cheating scandal.
Rent the Runway was started in 2009 by two East Coast women who hit upon the idea of renting out clothes to a broad range of women who like to mix up their wardrobe but may not have the money to buy a full closet of clothes.
Los Angeles fashion designer Mossimo Giannulli and his wife were named in a massive federal indictment accusing wealthy individuals of paying bribes to get their children into prestigious universities.