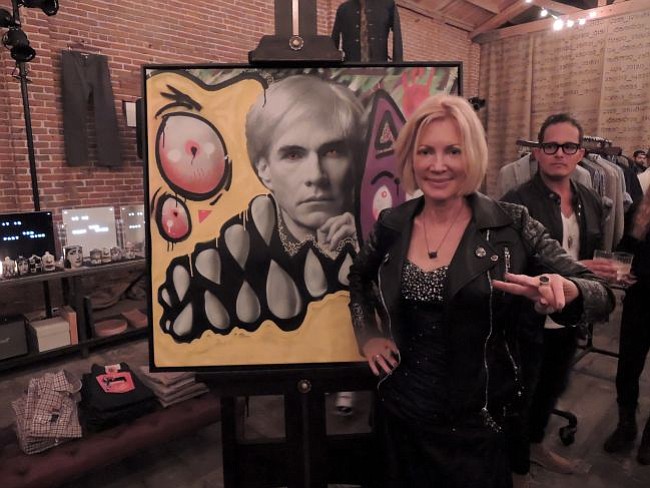 By Andrew Asch | December 11, 2014
Carl Louisville, founder of the Guerilla Atelier boutique at the edge of downtown Los Angeles, mixes a Californian sense of refinement with an Arts District sense of adventure at his shop, and Dec. 10 was the atelier's night for giving back with a photographic series called The Lost Warhols.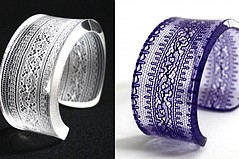 French lace mill Solstiss has launched an online boutique where lace lovers can find an assortment of textiles, accessories and home décor items—all featuring the company's couture textiles.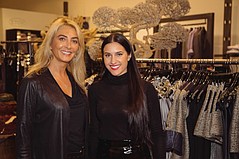 It was a rainy night in Beverly Hills on Dec. 3, but a little wet weather did not stop New York-based luxe fashion brand Kora Rae from producing a preview party for its Fall/Holiday2015 collection at the independent, multi-brand boutique, Avedon.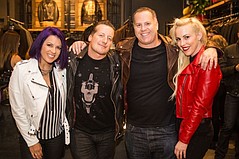 What could be more rock 'n' roll than a leather jacket? Schott NYC makes leather jackets which were worn by Marlon Brando, The Ramones, and a long list of other stylish malcontents. Schott produced a Dec. 3 debut party for its first West Coast boutique, located at the Americana at Brand retail center in Glendale, Calif. Check it out.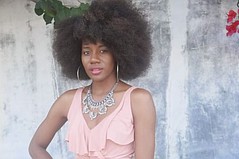 On Dec. 4, Swank Stylista blogger Raven Roberts and Vic Sanders of the Vic Styles blog will host a Blogger's Night Out/Toys for Tots Drive from 6PM to 9PM at The Park Showroom at 845 S. Los Angeles St. in downtown Los Angeles. To make your appearance at the toy drive, party, email RSVP@mediaplaygroundpr.com .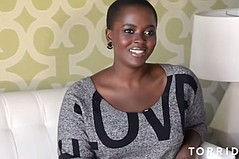 The new face of plus-size retail chain Torrid is more than just a pretty face.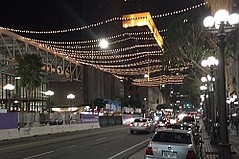 Downtown L.A. lights adorn The Bloc, the ongoing restoration of the former Macy's Plaza on Seventh Street.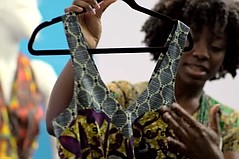 If so,you might be interested in submitting your designs to the Southern Designer Showcase competition, the third-annual design competition hosted by family-owned department store chain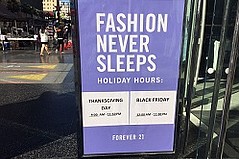 Forever 21 Gets the Jump on Other Clothing Stores on Thanksgiving.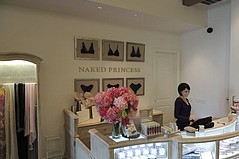 Naked Princess opened its first flagship store at 653 N. La Cienega in West Hollywood earlier this year. It is the former address of a Catherine Malandrino Maison shop. Jordana Woodland, Naked Princess' chief executive officer worked with LM Pagano, an interior designer to make a space that also could serve as a space for private events. The Naked Princess boutique sells the brand's loungewear and lingerie and beauty products.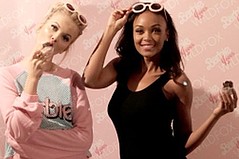 Wildfox introduced its "Barbie Loves Wildfox" collection last week. Time to party. Check out the guest list which ranged from Wildfox chief executives to Kardashians.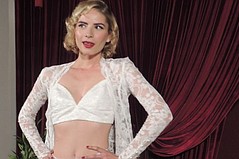 We missed Jen Awad at the last edition of Los Angeles Fashion Week. However, the designer best known for making clothes for the rock 'n' roll set made a splash Nov. 20 at West Hollywood boutique Orphic. She presented her new Lovelace Collection.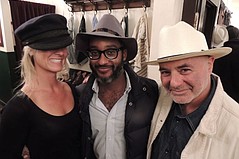 You don't get more heritage than The Stronghold. The denim and clothing store on 1625 Abbot Kinney Blvd. in Los Angeles makes workwear styles with a Roaring '20s feel. It makes sense that The Stronghold would partner with other heritage brands. On Nov. 21, it held an event for Red Wing shoes. The party celebrated the venerable footwear label's Kangatan 8180 boots, a green leather boot, which was designed for baseball player Ted Williams.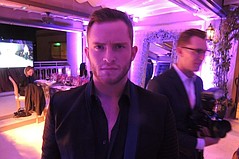 The young, the beautiful and the outrageous convened at a fashion shindig for August Getty Atelier at the Montage Beverly Hills last week. Along with new designer August Getty, Tyra Banks was on hand, along with Taylor Spreitler, an actor and producer, and Vicky Vox, drag queen, entertainer and a model for designer Marco Marco's notorious debut in 2013.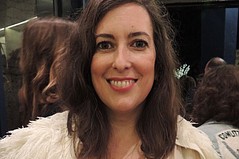 A Clare V. store opened at 1318A Montana Ave., in Santa Monica, Calif. Nov. 20, adjacent to the new Sleepy Jones boutique and Aero theatre,a favorite of Westside cineastes. There was a store party featuring an appearance by brand founder Clare Vivier herself.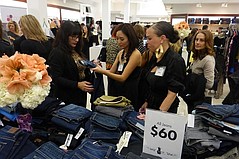 You have three more days to take advantage of the deals at Shop for Success, the pop-up shop fundraiser for Dress For Success going on this weekend in L.A.'s Westwood neighborhood.