EVENTS
By Deborah Belgum | June 28, 2018
National Jewish Health is a medical institution founded in Denver in 1899 by Frances Wisebart Jacobs, the "Mother of Charities," as an institution for the needy.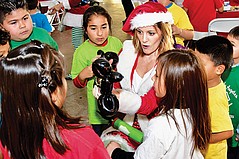 There were dancing, games, lunch, Christmas trees and a visit from Santa, who passed out gifts to neighborhood children at an annual party hosted by the Textile Association of Los Angeles and the California Fashion Foundation, the philanthropic arm of the California Fashion Association.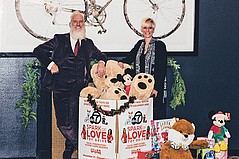 The UBM Fashion Group—parent company of MAGIC, Project and FN Platform—recently hosted a holiday event for retailers and brands to kick off the holidays.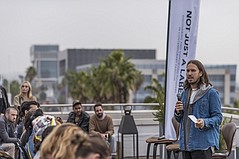 The future of the apparel industry lies in its connectivity. That's the word from a panel of industry insiders who spoke at a recent event hosted by Not Just A Label, the international platform for emerging designers, which recently put down roots in Los Angeles.
Not Just a Label (NJAL), the international platform for emerging contemporary designers, recently expanded from London to Los Angeles and will host its first LA event since the move.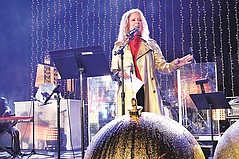 Bright lights illuminate Rodeo Drive almost every night of the year. But the iconic shopping district turned the lighting even higher with its 30th Annual Beverly Hills Holiday Lighting Celebration on Nov. 20.
For nearly 70 years members of Los Angeles' textile and apparel community have joined forces to host a holiday party for children from local after-school programs.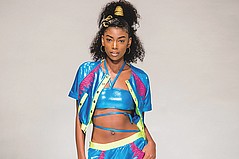 Revelation LA, the new event produced by Parker Whitaker Productions, kicked off Nov. 5–6 with a series of panel discussion, pop-up shops and runway shows at Siren Studios Orange 1 in Hollywood.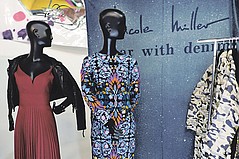 Coming at the tail end of Los Angeles Fashion Week, Revelation LA bowed with a concept that blended trade and consumer events.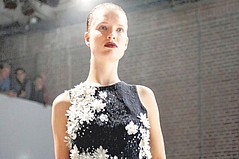 Denim took another turn in the spotlight at the third annual Global Denim Awards in Amsterdam, where an international lineup of designers and denim mills collaborated on collections that highlighted the creative versatility of denim.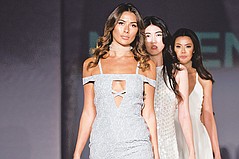 More than 100 designer lines graced the runways of Los Angeles Fashion Week, with six events spread out over a four-week span.
The winner of the Moss Adams Fashion Innovator Award (MAFI) was announced at the sixth-annual Fashion Business Inc. All Aboard Runway Show at Union Station in downtown Los Angeles.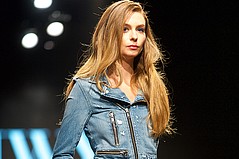 There are more than 100 collections participating in this season's Los Angeles Fashion Week, which is spread across six events over the course of a four-week span.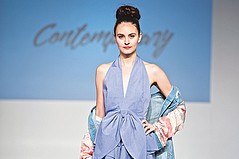 The key looks for Spring/Summer 2017 got the spotlight treatment when Directives West presented its runway show on Sept. 27 in the California Market Center Fashion Theater during LA Majors Market.
Los Angeles designer Mike Vensel presented a "tableaux vivants" fashion installation at a recent event at the Italian Cultural Institute in Los Angeles' Westwood neighborhood.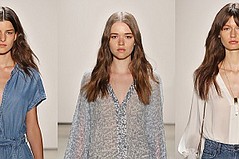 California Collections on the Runway in New York