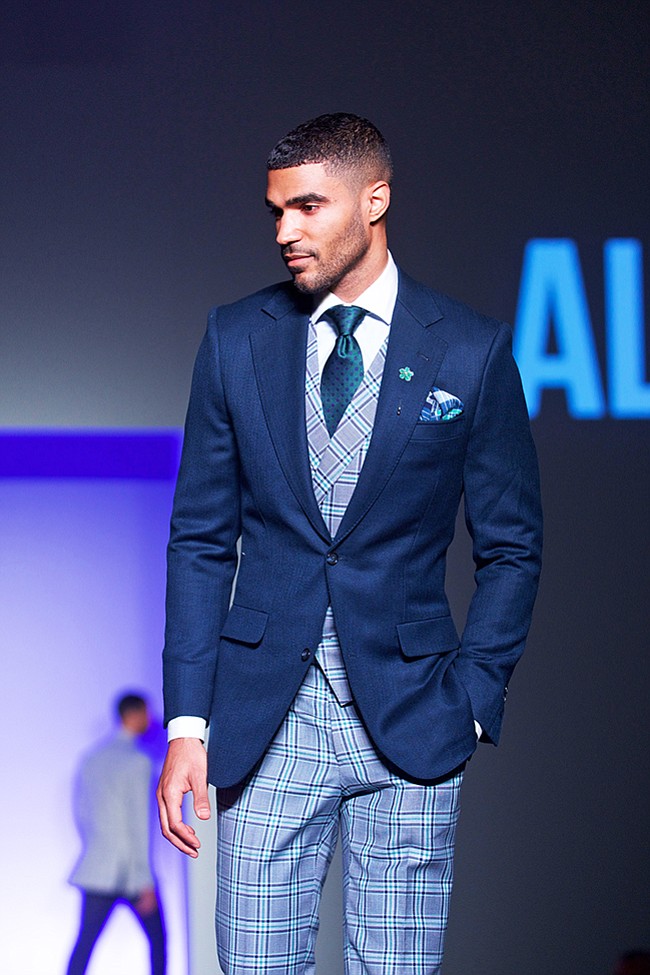 EVENTS
By Andrew Asch | March 16, 2017
With colorful, celebratory touchdown dances, Terrell Owens made headlines during his NFL career.
The Fashion Institute of Design & Merchandising hosted its annual Debut runway show and gala on April 2 at Barker Hangar in Santa Monica, Calif.
The California Fashion Association will present its annual scholarship awards on April 21.
Stony Apparel founders Steve Maiman and Tony Litman received the City of Hope Spirit of Life award on March 12 at an event that raised more than $800,000 for the research and medical center.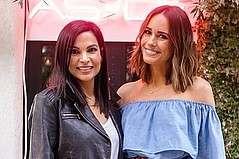 To celebrate the launch of a limited-edition capsule collection created by British TV host/personality Louise Roe and AS by DF designer Denise Focil, the two hosted a party at a chic residence in West Hollywood, Calif. Guests stopped by the March 3 event to sip champagne, view the collection and meet the designers.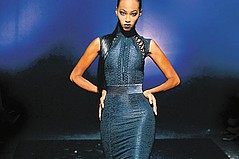 Fashion, music and philanthropy converged at the 2nd annual Runway Wonderland event on Dec. 10 at Hubble Studio in Los Angeles.
Lonnie Kane, co-owner of the Los Angeles label Karen Kane Inc. and chairman of the California Fashion Association, received the Icon Award at the second annual Southern California Apparel Awards.
The Los Angeles Fashion Week scene is typically an ever-shifting landscape, and this year proved no different with new players, new partnerships and a few no-shows.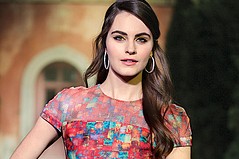 Jacqueline Kennedy Onassis and her sister, Lee Radziwill, strolling the streets of Capri, the Mediterranean resort island in the Gulf of Naples. That was the inspiration for designer Kevan Hall's Spring/Summer 2016 collection, which he presented on Nov. 17 at his atelier in Los Angeles.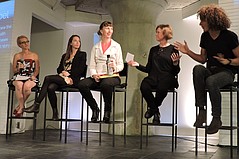 Members of the apparel industry and consumers with a passion for eco issues and sustainability met recently at The New Mart in Los Angeles for a TEDxLA event organized by LA Beyond the Label.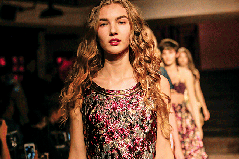 Evening gowns with denim, floral jacquard bra tops, mesh neoprene. These were a few looks from the Wolk Morais label's Collection 2. A runway show for the brand took place on Nov. 9 in West Hollywood, Calif.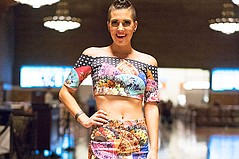 LA Fashion Week: Street Scene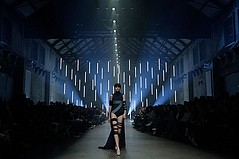 Innovation in fabric and design was on the runway at the second annual Global Denim Awards, a fashion competition organized by HTNK Fashion recruitment and consultancy, the House of Denim, and Kingpins and sponsored by e3.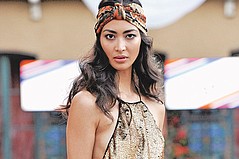 Fashion for a good cause was at the forefront at the Revolve Clothing Stand Up to Cancer benefit at the Paramour Mansion in Los Angeles.
The new organizers of Los Angeles Fashion Week events are creating a bit of confusion among the fashion crowd. Because Arthur Chipman has trademarked the name LA Fashion Week, fashion show organizers are wondering if they can no longer use LA Fashion Week in their title and whether that extends to the term Los Angeles Fashion Week.
October 22, 2015
|
By Alyson Bender, Contributing Writer
Disruption and sustainability in fashion were at the forefront of discussion during the Oct. 12 debut of Fashion Week Los Angeles at Union Station. Offering runway shows spotlighting local designers and a series of panel discussions, the event was open to industry members and the public.