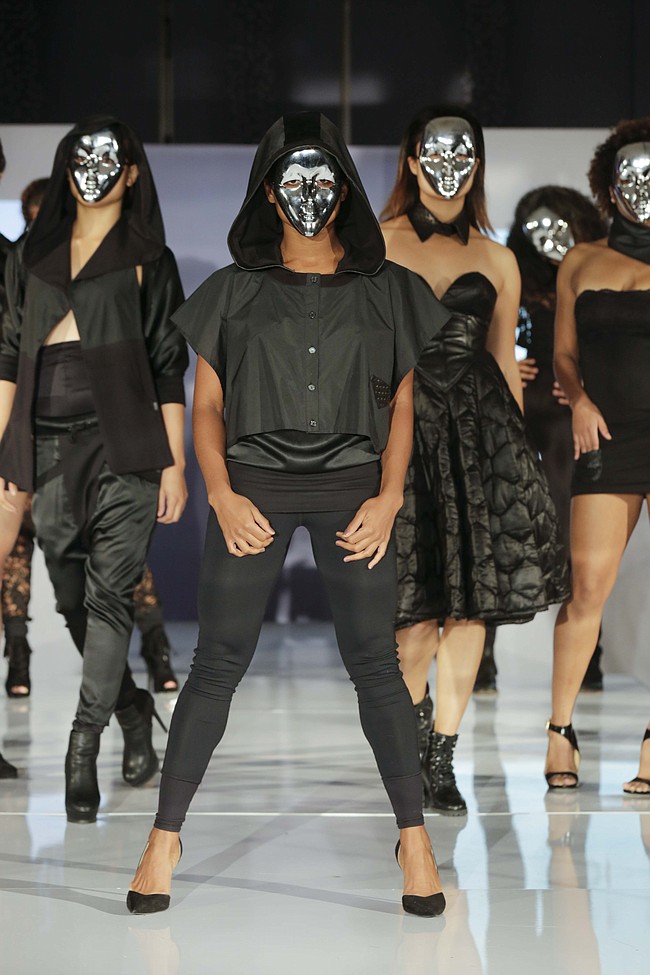 FASHION
By Andrew Asch | November 19, 2015
After months of blazing temperatures, Southern California finally became chilly on Nov. 15. The cold was appropriate weather for Los Angeles–based label Want My Look's holiday styles, which were part of the debut of the Fashion Speaks event at the Le Meridien Delfina Hotel in Santa Monica, Calif.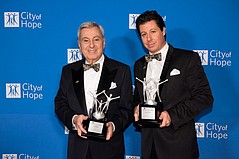 The roof of the W Hotel in Hollywood was transformed into a Roaring '20s bash by Signal Brands' Jack and Jason Rimokh, this year's Spirit of Life Award recipients for the City of Hope's Fashion & Retail Industry Group.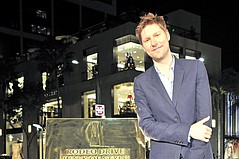 On Nov. 19, Christopher Bailey, chief executive officer and chief creative officer of Burberry, picked up his plaque from the Rodeo Drive's Walk of Style.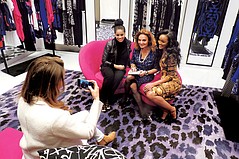 Diane von Furstenberg visited her recently opened DVF store at the Santa Monica Place retail center on Nov. 17.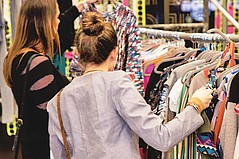 During the recent Los Angeles Fashion Week, several fashion brands—including Single, Sea of Pearls, FBF by Checka, JHaus and Bri Seeley—participated in a runway show at the W Hollywood hotel to benefit Dress for Success.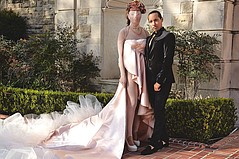 Los Angeles designer Jason Ryan showed his avant-garde menswear collection as part of Metropolitan Fashion Week, held Oct. 26 at Greystone Mansion in Beverly Hills.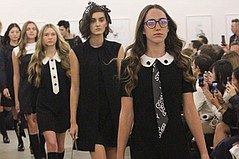 New York designers Brian Wolk and Claude Morais skipped the New York Fashion Week runways at Lincoln Center in favor of a more intimate setting at the Gavlak Gallery in Los Angeles, where the two showed their Spring 2015 Ruffian collection on Oct. 27.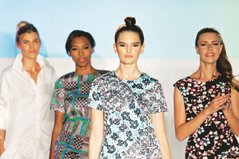 The Moss Adams Fashion Innovator (MAFI) award was presented to Sam & Lavi founders Sam Arasteh and Lavi Mirzak on Oct. 14 at Union Station in Los Angeles at the fourth annual All Aboard … LA's Fashion Platform runway show and fundraiser for Fashion Business Inc.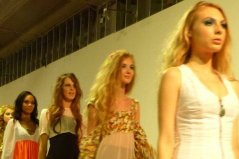 Los Angeles Fashion Week events run from Oct. 8 through Oct. 19 and—so far—there are about 60 runway shows, installations and parties planned.
Predictions and observations on next year's juniors fashions that came out of the Barbara Fields Spring-Summer 2015 Trend Presentation on October 6-8.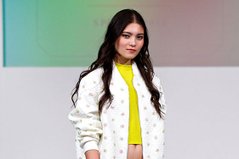 The trend presentation, held on Oct. 6, opening day of Los Angeles Majors Market at the California Market Center in Los Angeles, covered three key trends of the season: "Simply California," "Effortlessly Feminine" and "Global Bazaar."
Los Angeles Fashion Week runway shows get underway on Oct. 8. Events and details are still being finalized. We will add events to the online calendar as they are announced.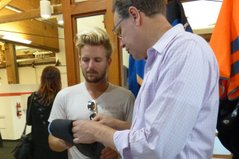 Apparel designers, retailers and manufacturers looking for branding inspiration have a new resource in the Arts District in downtown Los Angeles with the opening of Avery Dennison Corp.'s Retail Branding and Information Solutions (RBIS) Customer Design and Innovation Center.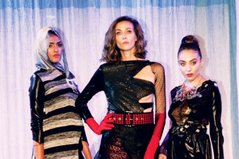 Fashion Careers International, the downtown Los Angeles design school that specializes in short-term training, hosted Fashion Tribes, a runway event featuring the Fall '14 collections of several FCI students.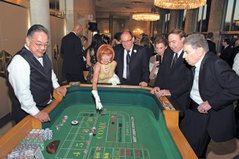 Members of the fashion and textile industry turned out on Sept. 20 at the Dorothy Chandler Pavilion in Los Angeles to raise funds for the Fashion Industries Guild Congenital Heart Laboratory and the Hal Kaltman Fashion Industries Guild Congenital Heart Research Endowment.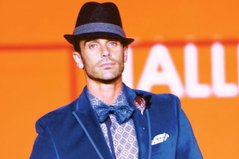 After playing at the Burning Man festival in the harsh Nevada desert over the Labor Day weekend, Paul Oakenfold performed trance music Sept. 9 at the Create Nightclub in Hollywood, Calif., for Macy's Passport Presents Glamorama 2014.